If you are new to WordPress and are looking for the best theme provider for your site, look no further as we here at Leokoo will guide you with our top 10 list of best theme clubs.
Read on after the break for a guide on WordPress theme clubs and how to choose the best.
Best WordPress Theme Clubs : An Introduction
WordPress theme clubs are a different proposition compared to just listing down the top WordPress theme providers out there. This is because while a theme provider could have just one to two themes, a theme club would have an assortment of themes on either a yearly subscription basis or a lifetime all-access license.
Without further delay, let us proceed with our list of best WordPress Theme Clubs 2016.
Best WordPress Theme Clubs #1 : StudioPress

StudioPress has been around for some time and comes with their famous Genesis framework, which powers their child themes. While StudioPress' Genesis framework might be harder work to set up compared to the more modern frameworks which let you point and click on everything, it boasts built-in support for schema microdata, HTML 5 markup and a blazingly fast loading time.
StudioPress' Genesis has also been audited by Mark Jaquith and search engine optimised by Greg Boser, an SEO expert, ensuring your articles do well with Google while keeping your site secure.
StudioPress comes with a lifetime license for all current and future themes, with updates included for life as well. Grab yourself a lifetime license before it gets discontinued as StudioPress is considering offering only yearly licenses in the future. If you purchase a lifetime license today, you will be grandfathered in even though StudioPress changes their future licensing.
StudioPress goes at USD 499 but you can sometimes get it at a discount during the holiday season.
Why do we recommend StudioPress?
With the top-notch Genesis framework, optimised for speed, SEO and security, you cannot go wrong with StudioPress.
Best WordPress Theme Clubs #2 : Elegant Themes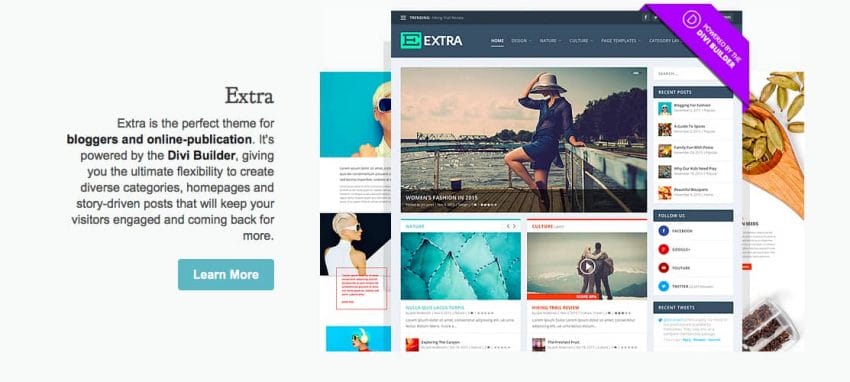 Elegant Theme was launched back in 2008 by Nick Roach. While they previously focused on releasing a theme or two every month, they have now focused on releasing highly valuable products such as Bloom, Divi Builder, the Divi theme and also the Extra theme.
With Lifetime Access at USD 249, Elegant Themes is a great bargain for those new to WordPress and need things like an email optin box, page builder and even a theme. If you are a WordPress freelancer and need something to install and tweak on your clients' sites, the lifetime license allows you to do so as well.
Elegant Themes has spent thousands of man-hours on their products, making them beautiful, efficient and easy to use. Our recent test on the Extra theme only left us breathless. With so much quality on offer from Elegant Themes, they are perfect for most people. We only wish they would have a dedicated WooCommerce/Easy Digital Downloads theme in the near future.
Why do we recommend Elegant Themes?
You cannot beat the value of Divi, Divi builder, Bloom and Extra for an amazing lifetime package of USD 249
Best WordPress Theme Clubs #3 : CSSIgniter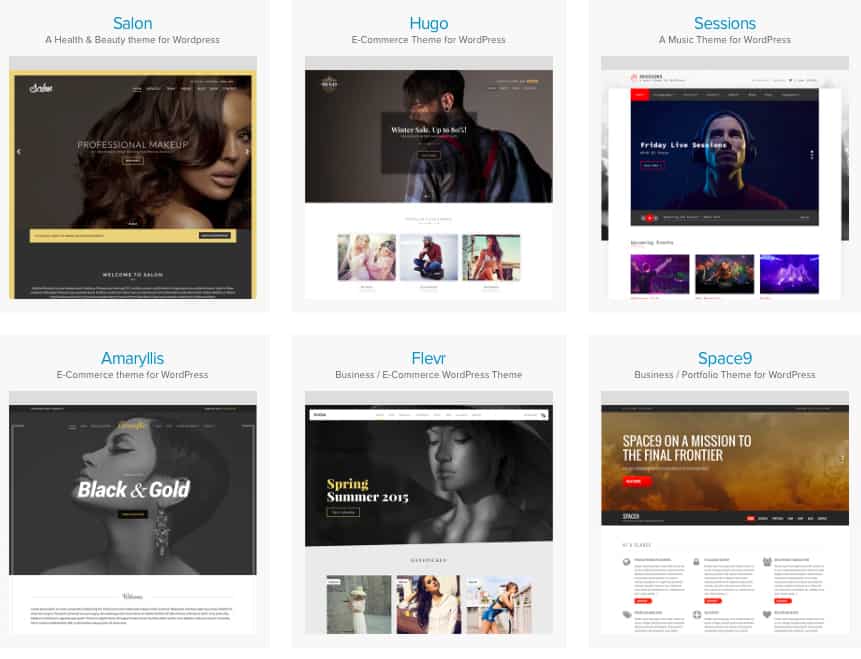 CSSIgniter was started in 2010 by two guys in Greece, Gerasimos Tsiamalos and Anastis Sourgoutsidis. They have since grown from strength to strength and are well known for their affordable prices, beautiful designs and growing WooCommerce enabled themes.
At only USD 49 per year for all 60 plus themes (at the time of writing), including 13 WooCommerce themes, you are getting a pretty great deal. Lifetime packages were reduced from USD 399 to only USD 199, an amazing feat by the Greece team.
Why do we recommend CSSIgniter?
Beautiful themes, a growing set of WooCommerce themes and affordable prices
Best WordPressTheme Clubs #4 : TeslaThemes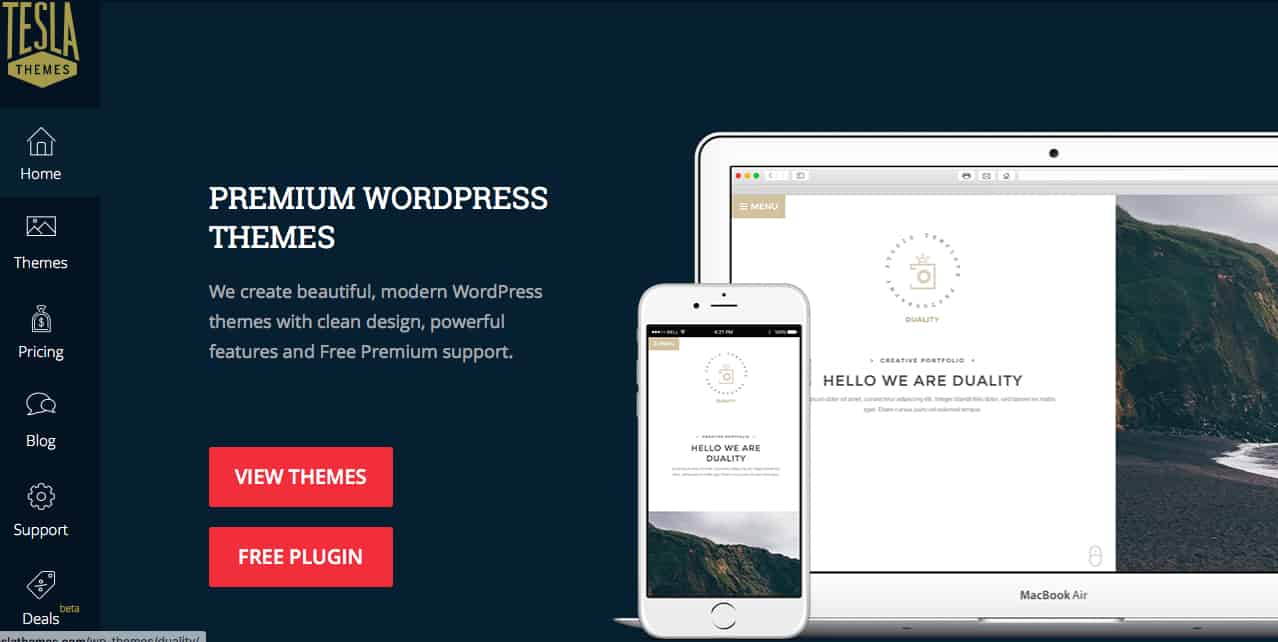 TeslaThemes was launched as recently as 2013 but gained much traction with their affordable pricing, ease of use and great looking themes. We are particularly excited about their WooCommerce offering. With nine WooCommerce compatible themes and two dedicated ecommerce themes, TeslaThemes does look pretty to us.
TeslaTheme also features their own Tesla Framework, to help you easily customise your theme. Best of all, TeslaThemes comes with a lifetime license and updates all their themes regularly. A check on some two-year-old theme shows that they are still kept up to date.
That helps a lot as you can be sure the themes will not be abandoned within two to three months as is the norm on ThemeForest. TeslaThemes does phase out old themes though, having new themes and designs replace the old ones.
Why do we recommend TeslaThemes?
With their growing range of themes, regular updates and affordable prices, TeslaThemes is a steal.
Beautiful WordPress Theme Clubs #5 : GavickPro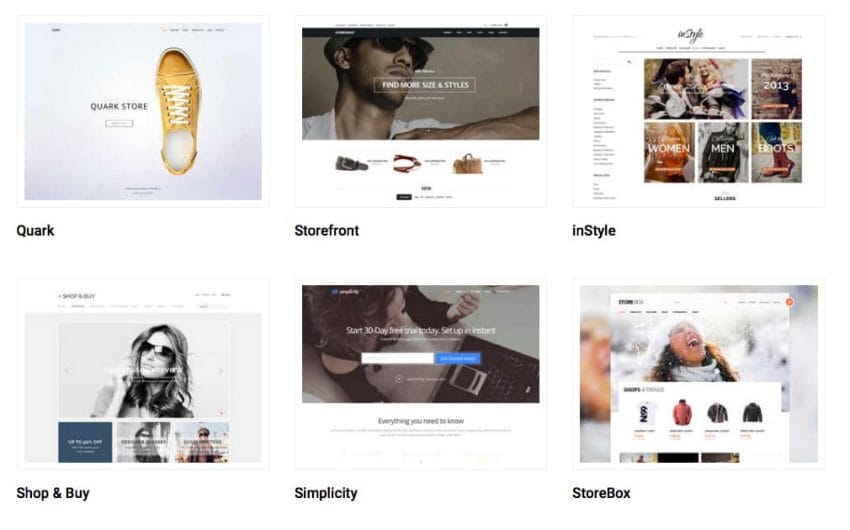 Have you heard of GavickPro? If you haven't, don't worry as GavickPro isn't famous yet within the WordPress fraternity. However, if you are a Joomla user, you would have heard of GavickPro for a number of years. GavickPro is one of the top five Joomla Template players, having a stellar reputation for design, customer service and quality themes.
GavickPro entered the WordPress market in 2013 and has grown from strength to strength with their beautiful, unique themes and proprietary GavernWP Framework. As of the time of writing, GavickPro has eight WooCommerce compatible themes with some of them looking really pretty.
The latest three, Quark, StoreFront and InStyle can compete with the best that ThemeForest offers.
At only 99 Euros for a lifetime all themes package, GavickPro represents great value for money, especially with rising ThemeForest prices. If you need a theme, do consider getting one from GavickPro before looking at ThemeForest's themes.
Why do we recommend GavickPro?
GavickPro has the most affordable prices while their designs are among the most beautiful in our list of Best WordPress Theme Clubs. They also come with a stellar reputation and are bound to improve leaps and bounds.
Best WordPress Theme Clubs 2016 : The Conclusion
While these WordPress Theme Clubs represent the top five WordPress theme clubs for 2016 in our opinion, we have part two coming up soon with the next five WordPress theme clubs that you should consider as well.
All these theme clubs come with beautiful themes, amazing prices, regular updates and great customer service. We can't emphasise how important are for you to receive updates from your theme provider. Without updates, your site might be compromised as new bugs are found daily and PHP and WordPress continue improving itself.
We have encountered theme providers that stopped providing updates beyond the initial creation of the theme and will not recommend you any of them due to security reasons. Even if the theme does not compromise on security, these themes might just break your site.
Best for Blogging, Magazines and Business sites
For ourselves, you won't go wrong with StudioPress and Elegant Themes if you are looking to build a business site for yourself or your WordPress clients. If you want the best of speed, security and SEO and don't mind getting yourself into some basic coding, the Genesis framework goes a long way.
Best for Ecommerce
However, if you would like to have a WooCommerce store and don't want to customise your Genesis child themes to WooCommerce, theme clubs like GavickPro, CSSIgniter and TeslaThemes are compelling propositions. GavickPro comes with clean, innovative designs, while TeslaThemes' are more noisy and cluttered. CSSIgniter's themes are beautiful but don't really push the boundaries of design. They, however, don't look antiquated.