Media Cleaner Pro Review

Name: Media Cleaner Pro
Description: Media Cleaner Pro is a powerful tool to remove pesky orphaned images that can be tedious to do manually. With powerful scanning systems to deliver accurate results, Media Cleaner Pro is a tool you will want to have in your toolbox
Offer price: 89
Currency: USD
Operating System: WordPress
Application Category: Utility
Price

Features

Quality

Ease of Use
Summary
Media Cleaner Pro is a powerful tool to remove pesky orphaned images that can be tedious to do manually. With powerful scanning systems to deliver accurate results, Media Cleaner Pro is a tool you will want to have in your toolbox
Pros
Does a great job in finding hidden orphaned media images
Affordable
Works with complex plugins
Cons
Not fully GPL
Maximum of only 2500 sites for the lifetime license
If you run a WordPress site, you will eventually encounter orphaned media images that could be a result from uploading the same image twice or deleting the post that had the image. And it can sit in your WordPress media folder for years without being cleared up.
That will end up taking precious space as well as bloating up your database with unnecessary data. But removing the files manually can be taxing, frustrating and tiring. Why do so when you have a tool to accomplish the grunt work for you?
In this review of Media Cleaner Pro, we look at the best way to clean up your Media Library and how effective Media Cleaner Pro is.
Media Cleaner Pro Review: An Introduction
The Media Cleaner Pro isn't the only WordPress plugin that focuses on cleaning up orphaned images. In fact, there are two others, namely Image Cleanup and DNUI. However, both plugins have not been updated in awhile. In comparison, Media Cleaner Pro's free version, the Media Cleaner plugin, was updated 4 days ago.
But we are not here to talk about the Media Cleaner plugin. Rather, we would like to focus on the Pro version, the Media Cleaner Pro plugin.
While the Media Cleaner free is good, it lacks features that makes Media Cleaner Pro a winner. This includes the following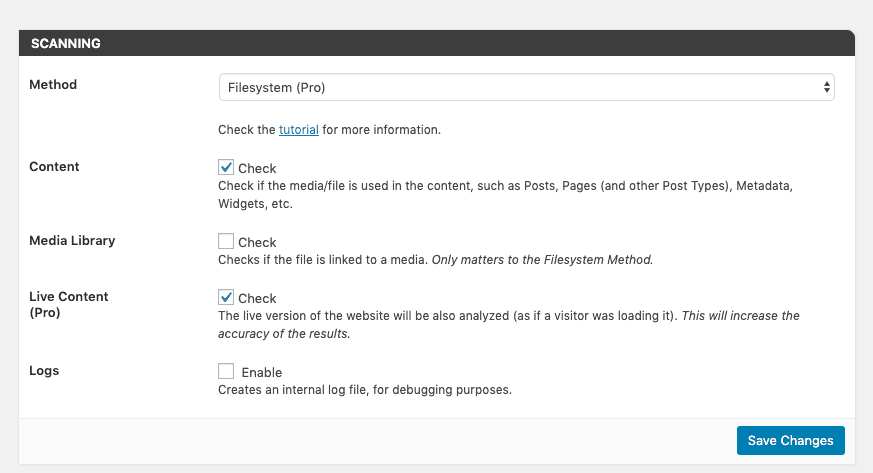 Filesystem Scan
Live Site Content Analysis
WP-CLI
Support for complex plugins including

ACF (+ ACF Widgets)
Divi Builder
Fusion Builder (Avada)
Visual Composer (WPBakery)
Elementor
Beaver Builder
Brizy Builder
Oxygen Builder
And more (Theme X, ZipList Recipe, UberMenu…)
I ran Media Cleaner Pro on Leokoo, but there are just way too many media files to complete the test in a few hours. Undeterred, I tested Media Cleaner Pro on a recently completed client project and it worked well. But I was in for a surprise.
I had started off with the Media Library scan, which resulted in forty odd orphaned images. That was a good haul. But when I switched to the Filesystem Scan (only available on Pro), the results were astounding.
All the sudden, forty odd orphaned images ballooned up to 1374 orphaned images. This includes thumbnails that could easily hide in the recesses of the side.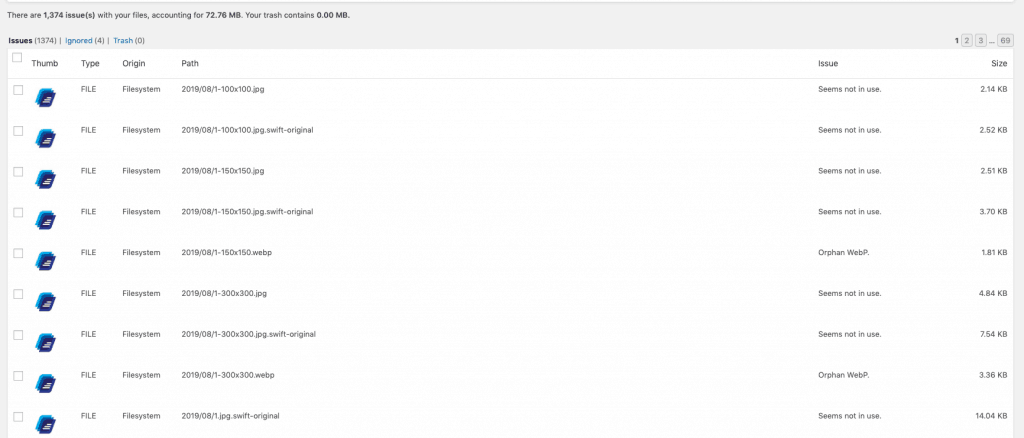 Media Cleaner Pro Review: The Conclusion
Overall, I'm quite pleased with Media Cleaner Pro and highly recommend it to anyone who is keen to keep their WordPress Media Library neat.
Furthermore, Jordy, the founder of MeowApps, has spent countless hours to ensure that Media Cleaner Pro works well with complex plugins and page builders. That makes Media Cleaner Pro a must have for anyone running a WordPress site. If you are a blogger, a staff running the company's WordPress site or an agency, Media Cleaner Pro adds value to your repertoire.
Media Cleaner Pro Review

Name: Media Cleaner Pro
Description: Media Cleaner Pro is a powerful tool to remove pesky orphaned images that can be tedious to do manually. With powerful scanning systems to deliver accurate results, Media Cleaner Pro is a tool you will want to have in your toolbox
Offer price: 89
Currency: USD
Operating System: WordPress
Application Category: Utility
Price

Features

Quality

Ease of Use
Summary
Media Cleaner Pro is a powerful tool to remove pesky orphaned images that can be tedious to do manually. With powerful scanning systems to deliver accurate results, Media Cleaner Pro is a tool you will want to have in your toolbox
Pros
Does a great job in finding hidden orphaned media images
Affordable
Works with complex plugins
Cons
Not fully GPL
Maximum of only 2500 sites for the lifetime license