Do you handle projects, agreements or deals? Perhaps you do marketing, catering, photography, events management, real estate, consulting, bookkeeping or financial planning. In any case, you would need to send out quotations or proposals regularly for your clients.
But did you know that a proposal is more effective than a quotation? While you just need to quote your prices in a quotation, in a proposal, you need to understand the clients' needs and craft a proposal for them to consider.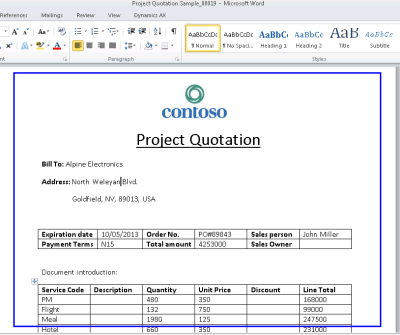 I like FreshBooks' definition of proposals, in the light of quotations and have included them below:
Proposals include all the information contained in estimates, quotes and bids. But they take things further by showcasing the value that you can offer a prospective client and including testimonials and examples of past work to establish trust.
More specifically they detail scope, timelines, deliverables, and costs (or investment). They're specific and not an approximation.
They're usually put together to win a client's business at the start of a new relationship. When you submit a proposal, you'll often do so in competition with several other companies. As a result, it's essential that you take time to construct an excellent proposal and showcase value.1
Crafting a great proposal is tough. It's easier to churn out a quotation on Excel or some accounting software.
Furthermore, there are some extra steps before the client signs off your proposal and pays you money. And these extra steps make it harder for the client to sign, increasing the chances of you losing the deal.
Plus, writing a proposal takes time. And lot of formatting. And what if you were short of time and can only start writing the proposal during the weekend?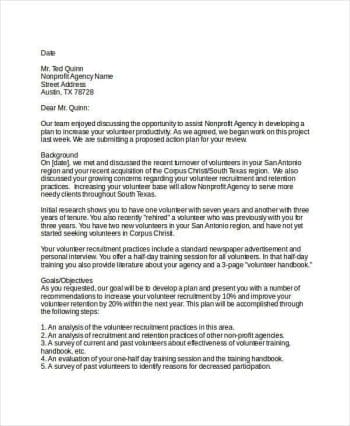 Of course, you know that you should send your proposal within one to two days of meeting your client. Delaying your proposal can result in losing the deal as the client might decide on some other provider or have his mind turned by other priorities in the company.
This makes proposal writing frustrating and sometimes, a hassle.
But what if there is a better way to do proposals? A way to have beautiful, customisable proposals fast as well as the ability to close the sale with your proposal?
Read on for our Nusii Review.
Nusii Review: An Introduction
Nusii has been around since 2014, when Nathan Powell, the founder of Nusii, decided to move from freelancing to building a product that solves a problem he faced as a freelancer. Proposals.
He ended up creating Nusii, an online proposal software that gives you beautiful proposals fast. No longer do you need to stumble around with word processors like Microsoft Word, Google Docs or layout tools like Adobe Indesign for your proposal.
Plus, you get the advantage that only online proposal software could offer (more on this in the next section)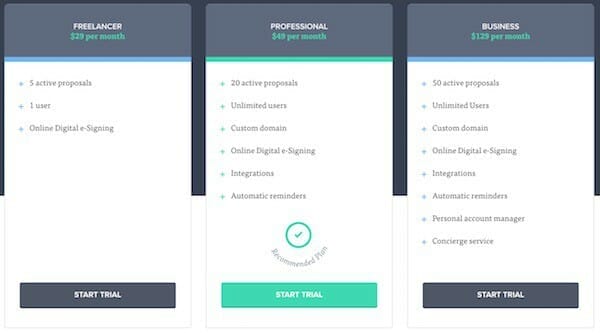 In addition to that, Nusii is now having a limited lifetime license promotion until the 18th of April 2018. That means, you get an Nusii AppSumo exclusive deal that gives you the Professional tier of Nusii, with all future updates.
All for a lifetime price of only $49.
Let us first start with my first impression of Nusii
Nusii Review: First Impressions
Before I begin, let me clarify that I also own a lifetime license to Better Proposals from a previous AppSumo deal.
I find Nusii well thought out and easy to use. In fact, you can easily have a beautiful proposal done within minutes as in my video below.
Within the dashboard view, I'm given a bird's-eye view on information that could make or break my site, namely the:
Sales Revenue
Estimated Pipeline Revenue
Acceptance Rate
Account Activity
Statistics
With this, I get to know how my proposals are doing as well as the revenue I would be looking at. The Account Activity is brilliant as it provides instant notification when the client views the proposal.
I like Nusii comes with a bunch of proposal templates, which makes it easy for me to shoot out a proposal. However, these templates pales in comparison with those from Better Proposals in terms of looks as well as the range of proposals.
You can view the proposals via the links below:
Nusii sometimes feels rudimentary compared to Better Proposals. It also lacks certain features that Better Proposals have (Live Chat and Payment Gateways).
Nonetheless, the upcoming Stripe and PayPal makes Nusii an attractive proposition.
Nusii Review: Nusii vs Conventional Proposals
But should you get a Nusii license? If you are still on the fence and are still on word processors, perhaps you should consider checking out some of the best features Nusii as below:
A) Digital Signature
This is the main difference between conventional proposals and an online proposal software like Nusii. With Nusii, you get to immediately close the deal upon sending out the proposal. No longer do you need them to print out the proposal before signing it physically.
This makes your closing rate higher than the typical PDF proposal that you send out.
B) Instant Notification

Do you sit around waiting for your client to tell you that they are keen on the proposal? Have you wondered if they actually took a look at your proposal?
With Nusii, you get an instant report the moment your client opens up the email with your proposal link as well as another report the when they read your proposal.
Here's the comprehensive list of notifications you get:
When your client opens your email and at what time.
When your client opens your proposal and at what time.
When your client downloads a copy of your proposal as a PDF.
When your client requests further information.
When your client Accepts (or rejects) your proposal and signs on the dotted line (straight from their browser).
C) Payment Gateway
No, this feature isn't in yet, but it's coming very soon. With Stripe and PayPal integration, you would be able to instantly collect payment upon the signing of the proposal. This is proven to improve the closing rate of your proposals as you strike the iron while it's hot.
In comparison, with the PDF/physical proposal, your client might have a change of heart between the viewing of the proposal to making their first payment.
And the best thing about the upcoming payment gateways is, there won't be more charges on top of the fees you pay to Stripe and PayPal.
D) Taxes (!)
I like this feature and no, it isn't in yet either. But with taxes, you get to add GST, VAT and a host of tax charges on top of your proposals. This means you get a healthier margin and less accounting work.
As we can see, Nusii is a great upgrade over your PDF proposals. While sending a PDF still works, you are really missing out on a higher closing rate, reporting as well as notification that comes with Nusii.
But that's not all, if you were wondering, Nusii fares well too when compared to its competitors. Let us look at the section below.
Nusii Review: Nusii vs Other Online Proposal Software
In the process of doing this review, I have sign up and sent myself proposals using PandaDoc, Proposify and Proposable. I wasn't able to do the same for BidSketch however, due to their dodgy credit card first policy.
You can find the comparison table on the Bitly link below.
As you can see, in terms of features, Nusii is up there with its competitors. Better Proposals and Proposify seems a bit ahead though and impressed me with their UI, templates and features.
When compared to the Better Proposals lifetime deal, the Nusii lifetime deal looks even sweeter, due to the generous number of proposals per month as well and the upcoming payment gateway.
Nusii Review: Strengths
Nusii is a well thought out piece of software with great user interface, which isn't a surprise as Nathan, the founder has been a designer for many years.
I like the fact that the Nusii team is willing to improve and make Nusii the best proposal software out there. We see this in the upcoming payment gateways as well as the ability to add in tax rates, which makes Nusii so much more valuable.
Nusii Review: Weaknesses
There are very little to dislike with Nusii. Nonetheless, they could use better looking proposals. As of now, the proposals do look a bit dated.
Also, having a live chat would help much. Personally, I would prefer the ability to have comparison tables, as I seek to differentiate my offerings from my competitors.
Nusii Review: The Conclusion
While Nusii has some way to go before dethroning Proposify and Better Proposals, the Nusii AppSumo deal is an absolute must buy. Especially if you are in the service or consulting business.
Why send out quotations when you can create beautiful proposals, fast and enjoy the benefits of instant notifications and payment gateways.
With really generous terms, I would recommend stacking a few Nusii lifetime licenses. That would let you use Nusii until you've grown your business into a multimillion dollar enterprise.
What's the Difference Between an Estimate, Quote, Bid and Proposal? | FreshBooks Blog, What's the Difference Between an Estimate, Quote, Bid and Proposal?, https://www.freshbooks.com/blog/estimate-quote-bid-proposal