WordCamp Asia 2023 just finished a few days ago, and it has been an amazing experience. As the first ever regional Asian WordCamp, it was a significant upgrade in terms of size, speakers and sponsors compared to WordCamp Kuala Lumpur and WordCamp Singapore, which I have previously attended.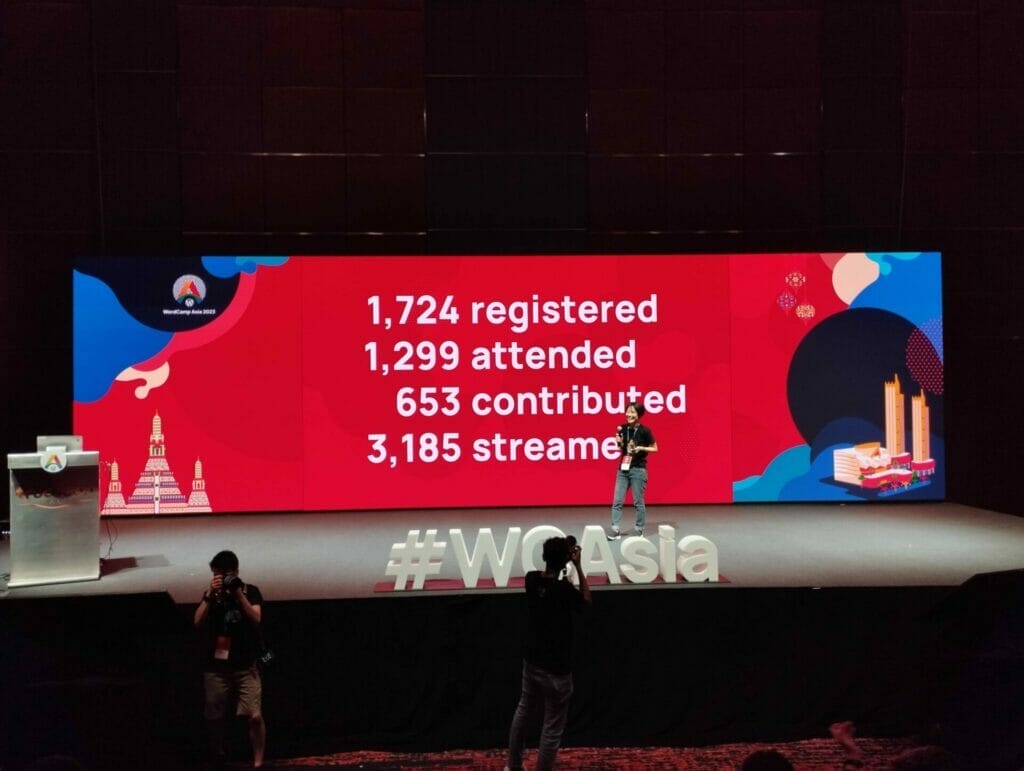 WordCamp Asia 2023 had 1724 registrations, upon which 1299 people attended. We also had 3185 people streaming in to view the various tracks. It was well organized and we were well fed, thanks to the organizers and caterers.
Personally, the 2023 WordCamp Asia impacted me in many ways as I gleaned from the various chats, meetings and the AMA session with Matt. Here are some of my takeaways from WordCamp Asia 2023.
1) WordPress is here to stay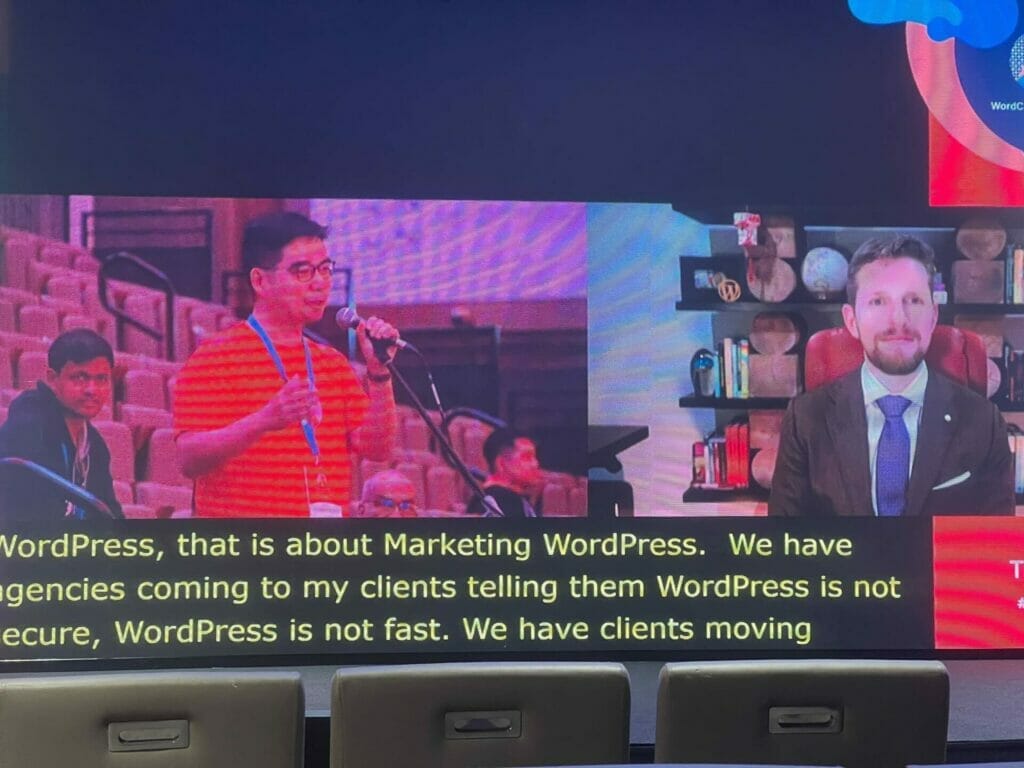 As a digital agency owner, I often hear naysayers saying that WordPress will be obsolete in a couple of years, great alternatives to WordPress will emerge solving all issues with WordPress, WordPress is only used for cheap budget websites, WordPress is insecure, WordPress is slow and the likes.
Every now and then, some company will approach my clients and tell them to switch to WordPress alternatives like Webflow, Wix, Squarespace, Laravel and even Shopify.
However, how much of it is true? Is WordPress really bad? Will WordPress be obsolete anytime soon?
Safe to say, while WordPress isn't perfect, it remains one of the best content management system (CMS) you can have for your website. If you build your site well and have it maintained well, WordPress is fast and secure. Plus, WordPress aims to slowly evolve so that your sites won't suddenly break with new major versions of WordPress (unlike some competing self-hosted platforms)
With close to 200 core contributors and 2597 commits in 2022, WordPress is improving as the WordPress community understands its pain points and seek to solve them.
Will WordPress still be around in 50 years? It's hard to say. But as WordPress companies and businesses contribute five percent of resources to WordPress development, WordPress is set to continually grow and evolve with the needs of businesses, bloggers and online store owners.
We need to showcase WordPress
So what do we do with the bad reputation that WordPress gets? I asked Matt the question and he mentioned that we need to showcase what WordPress can do.
And that's important. While there are dozens of CMS platforms and online stores out there, WordPress powers many well-known websites with millions of visitors per year.
How would people respond when they find out that WordPress isn't just used for small sites, but enterprise ones too. That WordPress is flexible enough to be extended but still easier to maintain compared to a CMS built on a web application framework, for comparison.
More WordPress education
Personally, other than showcasing the best and leading WordPress sites around, I feel that we need to educate both agencies and businesses about WordPress. Best practices need to be taught as a standard as many digital marketing agencies end up cutting corners with WordPress.
While many WordPress agencies do a great job with WordPress, the same can't be said for Digital Marketing agencies. I've encountered digital marketing agencies using nulled plugins, GPL plugins as well as themes from ThemeForest.
While popular ThemeForest themes survive, a lot don't. And of those that survive, a lot of them are bloated.
There's also a lack of maintenance after delivering the site to the client. And client's don't know better until they get compromised. Then they switch to an alternative platform to WordPress and never look back.
But it doesn't have to be this way. We can educate clients on why proper WordPress development is needed and what happens if their sites are not maintained properly. We can raise the standards of WordPress by setting up certifications for WordPress developers and designers. Meta and Google already have certifications for ads, so why not WordPress?
2) Network, Network, Network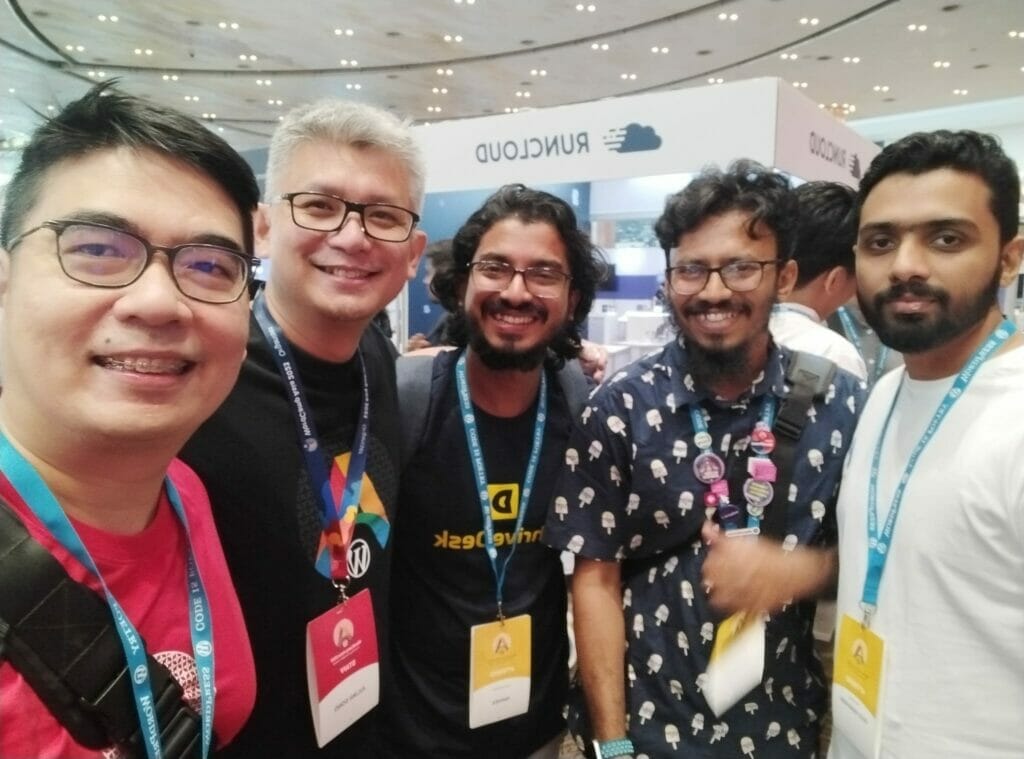 Yes, the tracks are important and there's a lot to learn from the various sessions. But nothing beats networking and meeting old friends face-to-face, some whom I've never met before in real life, but have conversed via emails and Facebook messenger.
Some of the notable people I met were from WPManageNinja, WPDeveloper, Beaver Builder, Funnelkit, Tyche Software, DotCamp, ThriveDesk, FlyingPress, Amelia, RunCloud, Softaculous, WPVibes, myCred, Stackable, Elementor, PatchStack, Automattic, Inpsyde, HumanMade, 10Up, StoreApps, GoDaddy, BlueHost, WP Engine, Uncanny Automator and StellarWP.
Through these meetings, I've learned stuff and got inspired to do more. I can also see a bright future for WordPress as the WordPress ecosystem grows due to the brilliant minds behind each and every brand listed above.
3) Join a WordCamp near you if you can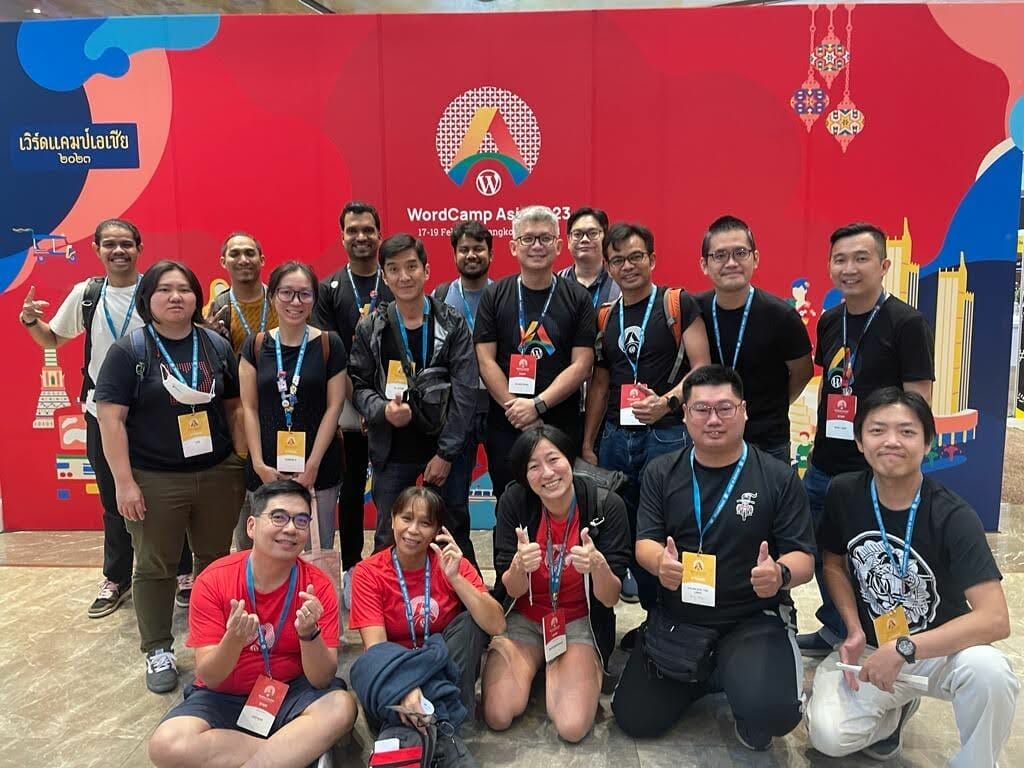 If you are a WordPress developer, web designer, WordPress enthusiast or even new to WordPress, you should join a WordCamp near you when the opportunity arises. It will open your eyes to the possibilities with WordPress.
If you have already attended WordCamp, why not volunteer or help organize the next WordCamp? Invite your friends too, as it might be a life-changing experience for them as well.
Wrapping Up
WordPress is definitely here to stay. It is used by some of the largest companies and enterprises, globally and will continue to do so for the foreseeable future. Our task is to educate and showcase the capabilities of WordPress, while contributing back to WordPress as our WordPress related business grows.