If you are starting up a small business, blog or online store, choosing the right platform is crucial. You might have heard of the WordPress CMS, and while WordPress is a great software to start with, it might not be suitable for you.
As a long-term WordPress user as well as a WordPress and Laravel developer, I've been building websites since 1999. As such, let me help you on your website creation journey with comparisons to various WordPress alternatives.
Personally, I recommend WordPress as it is the leading website software and CMS in the world. With a market dominance of over 60% of all content management systems, WordPress is set to stay for a long time.
But WordPress might be an overkill for your website needs. As such, we will look at some of the best WordPress alternatives (WordPress competitors) for various business needs.
Why should you consider WordPress alternatives?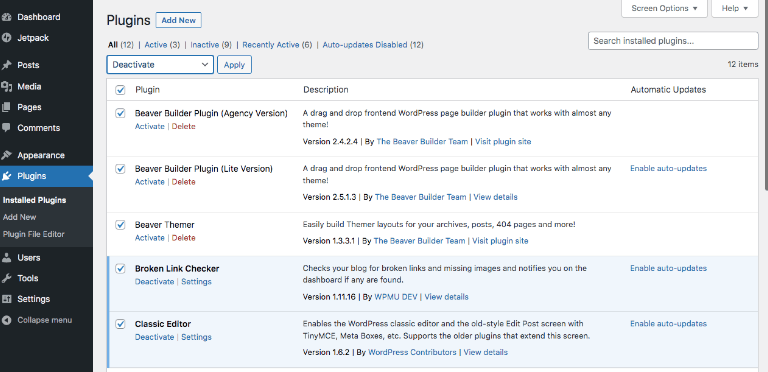 Although WordPress is an amazing content management system, maintaining a WordPress site can be difficult especially if you are a solopreneur or can't afford a WordPress Maintenance Agency.
A WordPress website comes with WordPress core, a WordPress theme, and has dozens of WordPress plugins. You also need to find some form of WordPress hosting. Without proper maintenance, your WordPress site can break or worse, can be compromised.
Many times, the fault comes from either an outdated WordPress plugin or the WordPress theme. Troubleshooting takes hours and technical know-how.
Furthermore, WordPress might not be suitable for certain applications. There are simpler and easier to manage software if you are just looking for a CMS platform, a blogging platform or a landing page builder for your digital marketing campaigns.
Let us look into the best WordPress alternative for your business or personal needs.
Content Management System Alternatives to WordPress
A Content Management System (CMS) helps you create, upload, manage and modify content on a website without the need to code. This means, you can quickly put up content, be it articles, galleries or landing pages, quickly.
For this section, we will talk about Web Content Management Systems (WCMS) or sometimes known as the traditional CMS.
Read: What is a Content Management System?
We recommend either Drupal and Joomla, powerful content management systems with unique strengths of their own as WordPress alternatives.
Drupal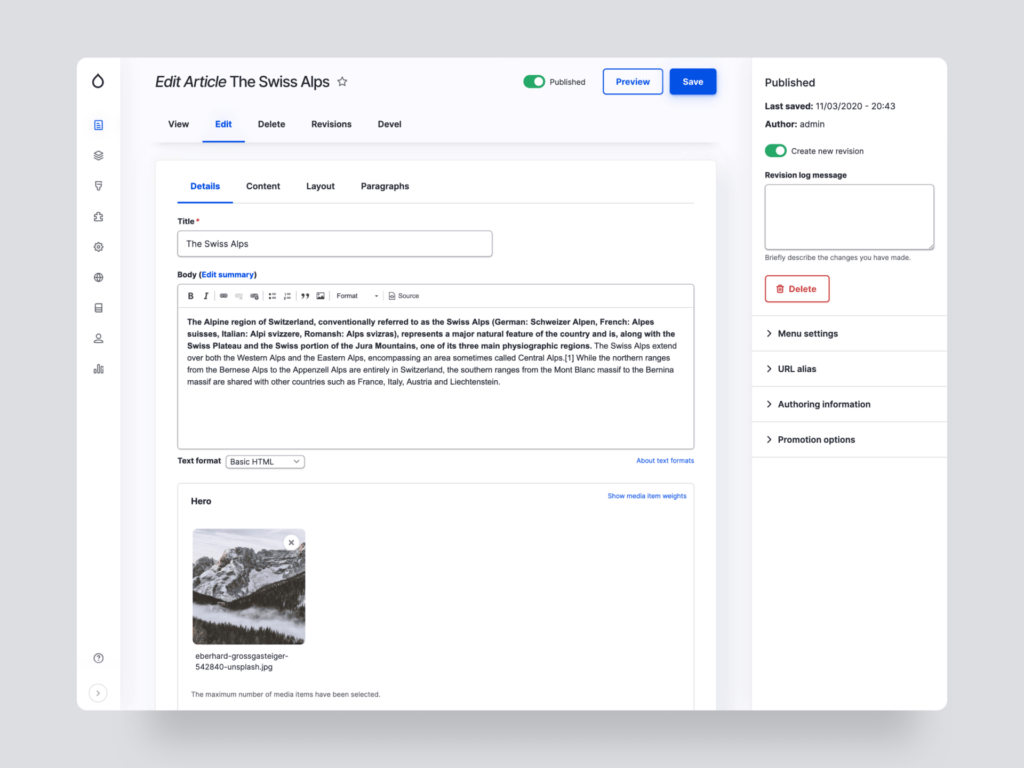 Drupal is the second most popular CMS in the world and also one of the most powerful. Like Joomla, Drupal has multi-language support baked into the core.
Drupal is great if you need a website with complex data organization that needs to be both flexible and customizable. This is due to Drupal's Custom Content Types and Taxonomy System, which are more flexible than WordPress.
However, finding qualified Drupal developers might be challenging due to Drupal developers being less common and charging more. Upgrading to the latest major version of Drupal can be difficult as you might need to disable deprecated modules before replacing them with working ones.
Drupal integrates with leading marketing tools like Google Analytics, Crazy Egg, HubSpot, Salesforce, and many more.
Compared to WordPress, Drupal has a bit of a learning curve. However, if you have the resources and need a complex site that goes beyond what WordPress offers, Drupal is our recommended CMS alternative.
Joomla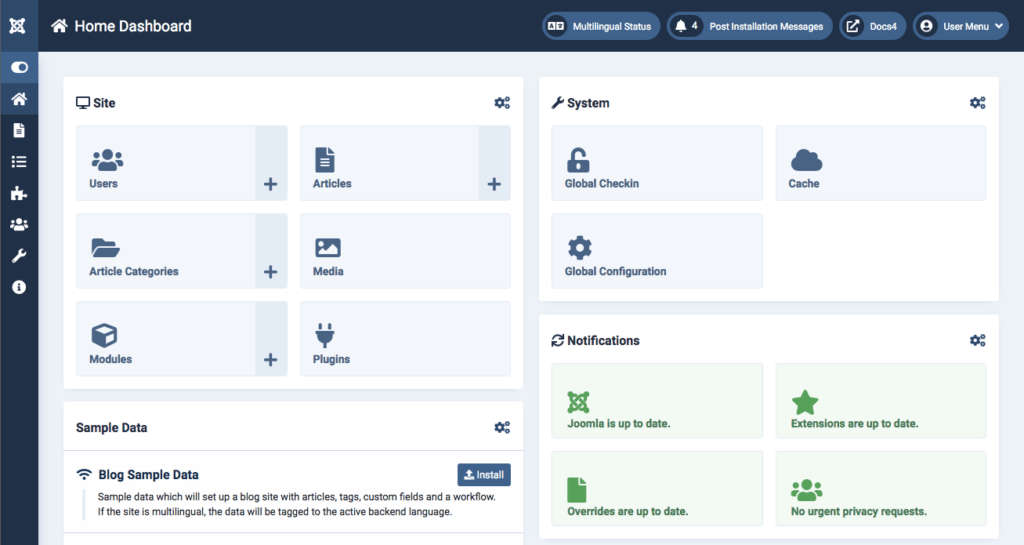 Joomla is a free and open-source CMS that focuses on content publication and the third most popular CMS at the time of writing. This is shown by its flexibility to display non-standard content types.
But with the flexibility comes complexity. Joomla isn't as easy to manage as WordPress, and though Joomla features extensive documentation, the learning curve is steeper. Joomla is still easier to manage compared to Drupal, though.
If you plan to extend your site with ready-made extensions, Joomla offers thousands of modules. However, there are many more WordPress plugins. This means, you will need to hire a developer if you need a feature that isn't available.
Joomla comes with built-in multilingual support, unlike WordPress, where you need to install third-party plugins such as WPML or WeGlot.
Additionally, if you plan to have different layouts for certain pieces of content, you can do so natively with Joomla. While this is possible with WordPress, it requires some coding or a page builder like Elementor.
Joomla sits in between WordPress and Drupal. It isn't as complex as Drupal, but requires more maintenance compared to WordPress. However, it is more flexible than WordPress and a good choice for those requiring a solid content management system with basic features and some flexibility.
Blogging Platform Alternatives to WordPress
While blogging has been around since the late 1990s, it is now more important to blog than ever, due to Google's requirement for quality content. As such, you might want to find a good blogging platform that can grow with you.
While WordPress is often used for blogging, you might prefer a lightweight and more focused alternative.
For this section, we recommend Ghost and Medium, easy-to-use blogging platforms as WordPress alternatives.
Ghost
Ghost is a great tool for bloggers. It is hassle-free and doesn't come with a host of plugins, unlike WordPress.
Ghost's strength is minimalism. This means you get solid basic necessities to grow your blog. This includes built-in SEO which allows you to manage your URLs, permalinks, page title and meta descriptions. There are also ways to manage your sitemap, assign canonical tags to your post and integrate your site with Google Search Console.
However, you won't get the flexibility nor depth that comes with WordPress.
Ghost embraces the creator economy and allows you to offer paid subscriptions to members. This includes private sections and an exclusive newsletter for your subscribers. While this is doable with WordPress, it is significantly harder as it involves multiple plugins, some automation to integrate your email marketing with WordPress.
Hence, if you plan to grow and monetize your blog, Ghost is our recommended blogging platform.
Medium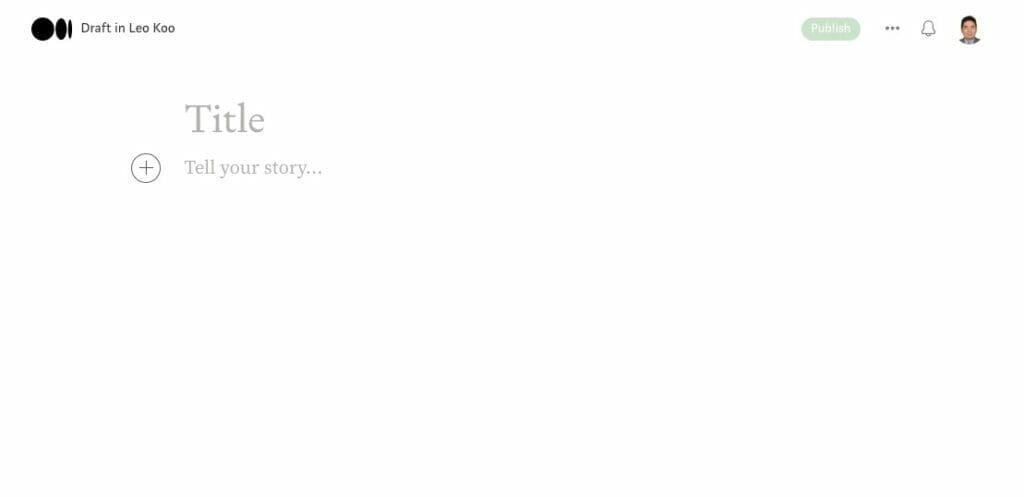 Medium is an easy-to-use content publishing platform that lets you easily create and possibly make money from your blog content. Yes, you heard that right. Medium has a partner program that lets you earn money based on the reading time members spend on your stories.
You can get your articles published quickly with Medium without worrying about hosting, plugins and security. And your articles will look good too.
Medium has a high domain authority and a built-in audience of around 100 million, ensuring your content gets exposure. In comparison, you will need to grow your audience with WordPress. This means the need to grow both your newsletter and backlinks, other than writing valuable content consistently.
Medium's drawbacks are that you don't own the rights to your content after you publish it on Medium. Furthermore, there are content restrictions and you might lose your blog if you publish controversial articles.
Finally, you have limited ways to monetize your content on Medium. In comparison, with WordPress, you can do a lot of things with content as the center of your site. This includes selling stuff via an online store, setting up a learning management system and selling courses, having exclusive content for paying members or or putting up advertising banners.
If you need a blogging platform to start your blog and don't plan to monetize beyond Medium's Partner Program, Medium is a great place to start.
Ecommerce Platform Alternatives to WooCommerce
If you have products or services to sell, you need an online store. While there are many ecommerce platforms out there, the leading ecommerce platforms are WooCommerce, Shopify and Adobe Commerce (formerly known as Magento).
While we recommend WooCommerce, there are times when you might prefer a WooCommerce alternative. WooCommerce comes with both strengths and weaknesses of WordPress (as it's WordPress-based).
While you can easily extend your WooCommerce online store with plugins, plugins can malfunction during updates. You can have plugin conflicts and outdated plugins are a major cause of hacked WordPress sites. Hence you will need good quality plugins and proper website maintenance, which can be troublesome for some online store owners.
Let us look at the best WooCommerce alternatives, Shopify and Adobe Commerce, below.
Shopify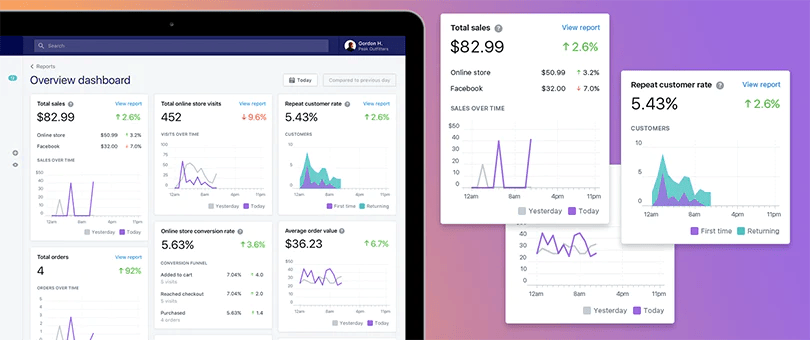 Shopify is an all-in-one ecommerce platform that lets you easily create and manage an online store. Although not as flexible as WooCommerce, Shopify is easier to use.
As Shopify is a hosted platform, you don't have to worry about website maintenance or security, unlike WooCommerce.
Shopify's Apps work out of the box, and you have nearly four thousand apps in the Shopify App Store if you wish to extend your site.
However, compared to WooCommerce, Shopify's Apps are mostly on a monthly subscription. This means you can end up paying hundreds of dollars per month if you have a dozen apps or more installed on your Shopify online store.
Personally, Shopify is like staying in a hotel. While it's more expensive than having your own place, convenience is priority. Staying in a hotel also limits what you can do. For example, you cannot drill a hole or renovate your hotel room, no?
If you are aware of the limitations of Shopify, and prefer an online store where you don't need to worry about managing your server, security nor maintenance, Shopify is our recommended ecommerce platform. Do note that it can get expensive once you start installing Shopify Apps.
Adobe Commerce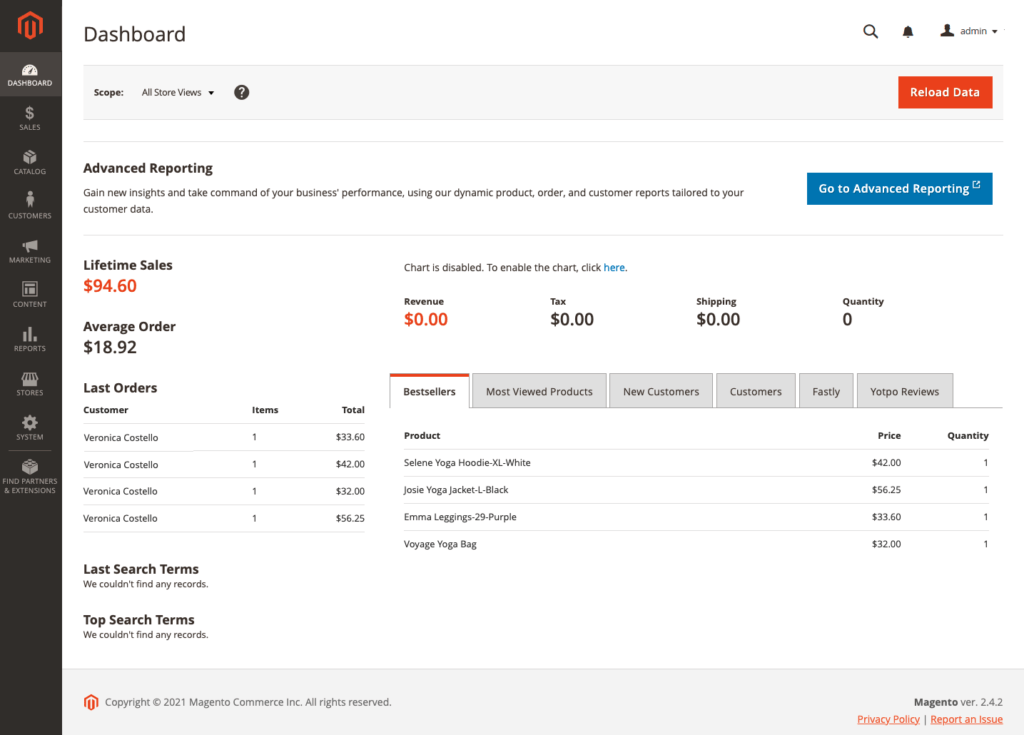 Adobe Commerce is formerly known as Magento open source. Adobe Commerce is a cloud-based, enterprise-level ecommerce platform built on the Adobe Experience Cloud.
It offers various features and tools to create personalized and engaging shopping experiences across all channels. Additionally, it is built on a headless architecture, which provides businesses with the flexibility and control they need over the customer experience.
In summary, Adobe Commerce is more suitable for large enterprises, while WooCommerce is more suitable for cost-sensitive and small-medium businesses that need a more flexible and customizable platform.
Website Builder Alternatives to WordPress
If you plan to create a website for your business, website builders and content management systems are popular choices, as custom development is expensive and difficult to maintain.
While we prefer a CMS, you might prefer a website builder as it is a hosted platform (just like Shopify). This means, you don't have to worry about hosting, security and maintenance.
However, website builders don't scale well, especially if you plan to grow your site beyond a couple of pages and blog posts. As website builders are hosted platforms with proprietary technology, you are limited by the available extensions or apps.
Website builders are great for businesses looking to get a website up quickly. It's easy to manage as website builders have drag-and-drop functionality with live updates. This means you can see your layout changes in real time.
Wix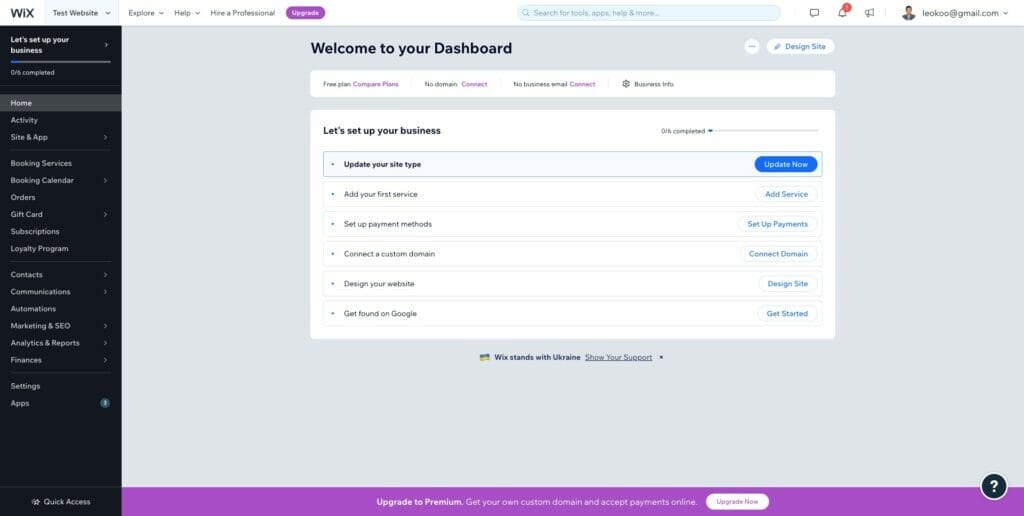 Wix is a freemium website builder that lets you create free websites, web hosting included. You can get started Wix's free plan, though it comes with display ads and basic features. You will need to upgrade to one of Wix's paid subscriptions to remove the ads and access advanced features.
With the free version of Wix, your domain name will start with a wix.com prefix. You need to upgrade to a paid plan to use a custom domain.
One thing you need to note: Once you have created your site, you cannot change your Wix template without redoing your site.
You can grow your organic traffic with Wix, though the Wix blog editor is just a plain text editor. Compared to WordPress' Gutenberg Editor, you might find yourself limited to very simple formatting for your content.
Furthermore, while Wix allows you to perform SEO for your site, it is limited. You can't do advanced SEO like adding open graph meta tags nor advanced XML sitemaps among others. If you plan to grow your site's organic traffic, you will be better off with WordPress.
If you need to have a simple website up quickly, Wix is our recommended WordPress alternative. However, keep in mind that you have limited flexibility compared to WordPress, which is open source and has more than 50,000 free plugins (and thousands of premium plugins).
Webflow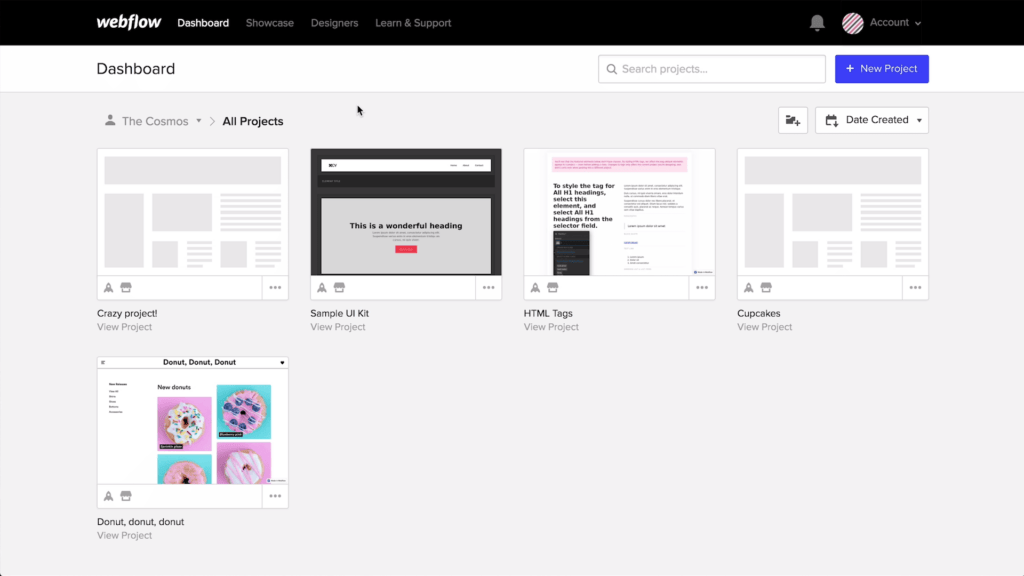 Webflow is a powerful website builder that straddles the line between WordPress and Wix. This means, you can create a no-code website via Webflow's drag-and-drop page builder or edit the underlying HTML, CSS or Javascript if you want something beyond the visual site builder.
The Webflow Designer is powerful and allows you to create responsive websites with animations giving them that modern look and feel.
Webflow's high design customizability means there is a bit of a learning curve. But you can easily save, export, and import the code for future design uses.
However, compared to WordPress, Webflows suffer many of the weaknesses that affect website builders, namely the lack of flexibility and customization. While you can easily find a plugin for almost every need in WordPress, we cannot say the same with Webflow.
Furthermore, Webflow's blogging content editor isn't as flexible as the Gutenberg editor that comes with WordPress. This means you will be limited in your article formatting.
Your Webflow website loads fast out of the box. WordPress can be fast too, though you might need some manual optimization work done.
Webflow is a great choice for people looking for a speedy, maintenance free website builder platform. If you are ok with the limited blogging content editor as well as the limited extensibility options, Webflow is our recommended choice as an alternative to WordPress.
When You Shouldn't Use WordPress
While WordPress is a powerful platform, it may not be the best fit for everyone. There are some situations where you might want to consider using a different platform:
A) WordPress can be overkill if you need a simple website with minimal functionality. In these cases, a simpler solution like a static HTML website or a site builder like Wix or Webflow might be a better fit.
B) It may not be the best fit for you if you don't have the technical skills or resources to manage a WordPress site. If you prefer WordPress, you might need help from WordPress developers, especially in dealing with SEO tools like Yoast SEO or ecommerce plugins like WooCommerce and the various WooCommerce add-ons.
This can be done by finding a WordPress Care Plan provider which will provide WordPress maintenance services, including setting up plugins and troubleshooting issues when they occur.
It's important to carefully consider your needs and resources before choosing a website platform. If you have doubts about whether WordPress is the right choice for your website, it's always a good idea to seek the advice of a professional or do some additional research.
Our Verdict
WordPress is the most popular open-source content management system and website software, globally. However, WordPress might not be suitable for everyone due to the need for proper WordPress maintenance.
Thankfully, there are good WordPress alternatives to consider if you have certain needs. Small businesses needing a fast website setup and launch will certainly benefit from the following recommendations.
If you want an affordable, simple and hassle-free website builder platform, Wix and Webflow are great WordPress alternatives.
If you are into blogging and plan to monetize via paid newsletters and memberships, Ghost is our recommended alternative to WordPress.
Finally, if you are looking for a powerful CMS alternative for your site, we recommend Drupal. Drupal is a powerful WordPress competitor that requires technical expertise to upkeep. However, it is an amazing enterprise CMS that is a great WordPress alternative.