Running an online store seems to be the trend nowadays, with some ecommerce stores getting funded by venture capitalists in India. As we get more urbanised and suburbs are inundated by shopping malls, online stores are becoming more popular due to their relatively lower costs and lack of long-term rental commitment.
But then, which shopping cart platform should you use? Or would a plugin like WooCommerce suffice? And if you're considering WooCommerce, why WooCommerce? Read on as we tackle the issue of whether you should use WooCommerce for your online store in our WooCommerce review.
WooCommerce Review: An Introduction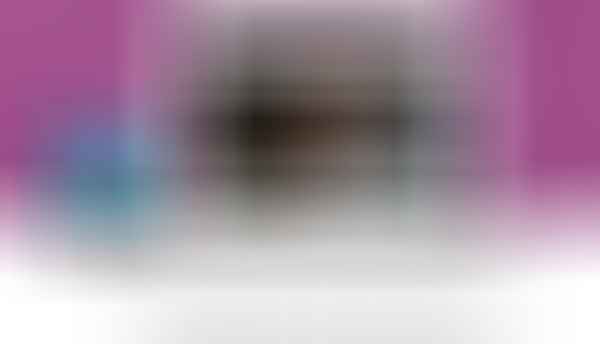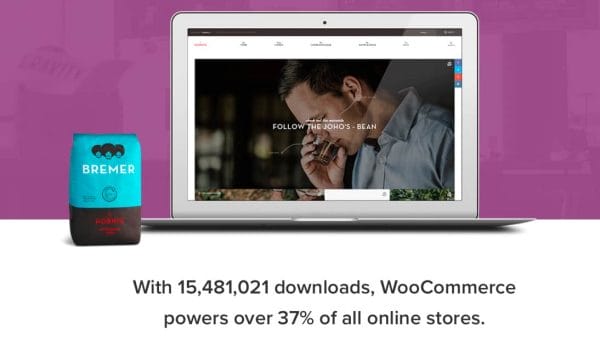 Choosing the ecommerce platform for your site is crucial. You don't want to switch platforms a few years down the road after finding limitations with it. In the same way, you don't want something that isn't actively developed due to vulnerabilities being discovered every now and then. And platforms that are a little too expensive for your startup might cause your runway to be cut short.
As such, WooCommerce is a viable alternative for many small, medium and even larger ecommerce companies. But some articles have written that WooCommerce is only viable for small stores with less than a hundred products, while Magento is for serious ecommerce users. Really?
Let me debunk that myth. You see, when someone says WooCommerce is just a plugin, they fail to understand how WordPress works. Plugins, in WordPress, is what makes WordPress special and extensible. WordPress plugins are just but scripts, just now how OpenCart, Magento and Shopify are. Scripts of code.
While Magento's blog extension is a simple script that sits on top of Magento, WooCommerce doesn't just sit on top of WordPress. Rather, WooCommerce is deeply integrated into WordPress, which effectively gives us the best CMS for content marketing and ecommerce.
[table id=4 /]
1) Why WooCommerce: SEO And Traffic
WooCommerce comes with really great SEO, thanks to great plugins and themes like the Yoast SEO, All in one SEO pack and even the Genesis theme. Due to WooCommerce's background as a WordPress plugin, you can be assured of stuff like keyword analysis, on-page and off-page SEO analysis and the likes. You can also be assured of the latest schema for your online store, which helps search engines understand your site.
In comparison, many ecommerce platforms do not come with such a comprehensive SEO suite. Rather, I've seen friends having sites that fail Google's Structured Data Testing Tool. Or Twitter's Card Validator.
In the long term, this will affect your traffic, due to the search engine's inability to understand your site.
2) Why WooCommerce: Easy Updates
I was previously on Prestashop. One day, after a new update was released, I tried updating my site following the instructions given. And lo and behold, my website crashed for good. Back then, as a newbie in websites, I didn't know about backups. But then, tales like mine still exist today.
In the recent years, Magento's update from 1.x to 2, saw many sites breaking. OpenCart had issues with their upgrades as well. With WooCommerce, updating your site to the latest version is as easy as a click of a button. You might need to then run a data updater on your database depending on the extensions you are using.
3) Why WooCommerce: Most Popular Ecommerce Platform
Over the last five years, WooCommerce has grown to be most used ecommerce platform globally. The effect of that are more quality extensions and SaaS products being launched to support WooCommerce, out of the box. This is turn ramps up the capability of any WooCommerce store to compete with say, fully hosted solutions like Shopify.
If you follow WooCommerce development, you'll know that it is being adjusted to help large, high volume stores to do well. This would take WooCommerce into the enterprise-grade solution where players like Demandware, Magento Enterprise and Hybris, reside.
Being the most popular platform also means longevity for your store, as the code base of WooCommerce is being steadily improved by the WooCommerce team. You won't have to worry about running a vulnerable site nor an outdated one.
4) Why WooCommerce: Powerful, Well Maintained Extensions
So you decided not to go with perhaps Magento, OpenCart and Prestashop due to the reasons above. Perhaps you decided to go with a local ecommerce platform that might be hosted OpenCart or a proprietary SaaS solution. The most hosted solutions is the difficulty of extending the store.
Sure enough, you can pay to use the apps listed in BigCommerce and Shopify, but how about smaller players? In Malaysia, we have WebShaper and EasyStore, both aren't extendable at the time of writing. UniCart is being sold by some vendors, but it is actually OpenCart 1.5.5.1, an outdated version. Perhaps they've done some modification, but it is still lacking compared to WooCommerce.
Shopify, Wix and BigCommerce don't allow you to build plug and play extensions easily. Rather, they require the use of API
Why Not WooCommerce:
WooCommerce might not be everyone's cup of tea. If you run a really large store (more than 10,000 products) with tons of transaction per day, the way WooCommerce stores the data makes it inefficient. However, a fix is currently being worked on, while also maintaining backwards compatibility.
WooCommerce is self-hosted. While it is an easy click to update, you're still required to either keep your site updated (and that includes the PHP version), while removing discontinued plugins to bolster your site's security. You can either do it yourself or hire some experts.
As of now, WooCommerce doesn't have much POS and ERP integration. Thus, if you have large warehouses and a huge amount of products, WooCommerce might not be the best for you. This might change in the near future as WooCommerce continues to innovate to fulfil the need of their increasingly upscale customers.
Conclusion
You should use WooCommerce unless your shop has tens of thousands of products in the catalogue, whereupon perhaps an enterprise ecommerce system might be needed. With the breadth of available WooCommerce extensions, ease of installation, regular updates and great SEO, WooCommerce appears to be the best ecommerce solution out there.