Finding a fast, stable and responsive host is a tough thing to do. After trying out a few and finding WPHostingSpot, we finally hit the pay dirt with a small, but really great host.
Read on after the break, to find out how changing web hosts to WPHostingSpot made up to a 60% difference in our loading speed and why we say they're the best-managed WordPress hosting company in town.
WPHostingSpot Review: An Introduction
Have you heard of WPHostingSpot? Before today, neither have I. In fact, I was a happy customer of A Small Orange. Having been on their Cloud VPS plan for years, I never thought of shifting. Until I encountered difficulties to make my site faster.
You see, on my tech site, DigitalDestiny.co, we weren't doing too bad actually. We were hitting 9 seconds, which was what some online stores were doing in Malaysia. But compare us to top tech blogs globally, and then suddenly it became as clear as day that we were as fast as tortoises.
As for Leokoo, we were doing a respectable 5.1 seconds. Not too bad for Malaysian standards. Again, compare us to some top WordPress sites globally and we're suddenly like, uber slow.
So then I thought, perhaps changing themes would help. So out went the popular NewsMag theme by TagDiv and in came the Genesis framework by StudioPress. And we shaved only 0.5 seconds off the total load time.
That was when I stumbled upon WPHostingSpot. Some of the reviews even claim that WPHostingSpot is the best-managed WordPress hosting company they've used. Even when compared to major players like WPEngine, FlyWheel, Synthesis and Kinsta. Really?
I was hooked. Thus, I contacted Matt and had a lengthy discussion before taking the plunge with their managed WordPress hosting packages. Was it worth it? Or did I take the wrong decision? Could such a small managed WordPress company possibly the best-managed WordPress hosting out there?
WPHostingSpot Review: The Thrill Of Speed
The process of switching over, took almost a day, as Matt prioritised other more pressing tasks on weekdays. After the migration, I tried out the site and whoosh! It loaded like a gale blowing over me. I then tried out KooGadgets, and we were doing an amazing 2.63 seconds! And this was testing it from Melbourne, while the server is hosted in Singapore.
As for Leokoo, we went from 5.1 seconds to an amazing 1.6 seconds! Check out the screenshots below.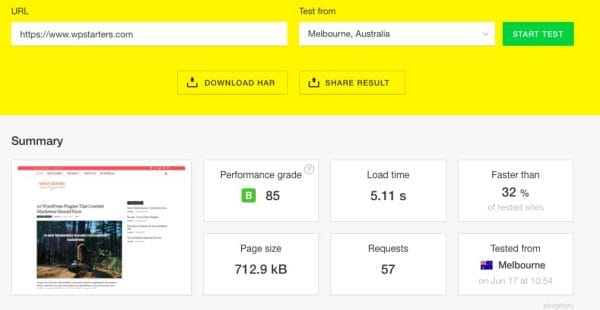 With the site's speed as a ranking signal for Google, being able to load much faster is something I've been looking forward to for some time.
WPHostingSpot Review: Personalised Support
While I was hosted at A Small Orange, I had times when the server just restarted on its own. The same problem also occurred while I was hosted at WPEngine, the original managed WordPress hosting service. However, on both occasions, the customer support would ask me to increase the resources needed for the server but was unable to troubleshoot the error.
With WPHostingSpot, Matt immediately messaged me telling me my CPU usage was at 170%! And that was on a two core server with 4GB RAM. After some troubleshooting, we were able to find the error. It was the Follow Up Emails extension by WooCommerce. Disabling the culprit made the sites purr and load without the choppiness shown previously.
WPHostingSpot Review: Affordable Prices
While you may be able to load up Linode VPS servers yourself, to fine tune them and then ensure daily backups and bulletproof security is something I would prefer not to focus on. Rather, I'm keen to find a managed hosting solution. To that effect, WPHostingSpot comes across as a very affordable web hosting solution, especially for Malaysians, Singaporeans and WordPress users globally.
If you compare WPHostingSpot to say, Kinsta, who runs a similar stack, the difference cannot be starker. Nearer to Kuala Lumpur, the options we have are people like Exabytes, IPServerOne, Shinjuru and ServerFreak. Unfortunately, I'm not very impressed by them due to their slow loading speeds (on Pingdom), lack of support for http/2 and a lack of Nginx on their websites.
Read: Five ways to speed up your WordPress site
Down south in Singapore, hosting companies like Vodien, HostSG and SingHost start off way more expensive than WPHostingSpot, with some similar cloud VPS packages starting at SGD 149 (current rates: USD 111.24) and above. And these packages only come with a measly with 3GB of RAM, versus the 4GB that I get from WPHostingSpot.
As such, pardon my rudeness, but I would say that WPHostingSpot is the best-managed WordPress hosting hands down. Compared to the overpriced Malaysian and Singaporean hosts, WPHostingSpot comes fully managed and much faster than our local players.
WPHostingSpot doesn't skimp on page visits nor bandwidth, a common trick played by some managed WordPress hosting companies. If you have about three thousand visitors per day, you can quickly hit a hundred GB of bandwidth. In comparison, WPHostingSpot's smallest plan starts with a massive 2TB of bandwidth.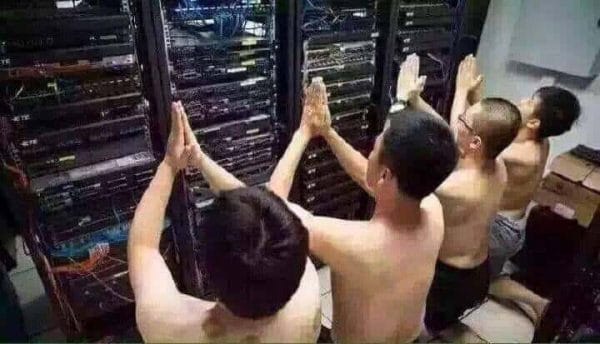 WPHostingSpot Review: On The Cutting Edge Of Technology
The question would be, why is an American company so much faster and well versed with the latest of web hosting, compared to our local Malaysian and Singaporean hosting companies?
Even international players like DreamHost, A Small Orange, GoDaddy and the likes, need to play catch up with this interesting hosting outfit.
WPHostingSpot comes with PHP 7 (the latest at the time of writing), MariaDB, Nginx, FastCGI Cache, unlimited CDN with KeyCDN, SSL and http/2, delivering blazing fast performance. It also comes with twice a day backups, send all the way to Amazon (unlike IPServerOne with only, three backup slots?)
Updates: Recently I started actively recommending WPHostingSpot to friends and clients looking for a great managed WordPress VPS host. Check out my friend, Bimbisara Desh's review in the screenshot below.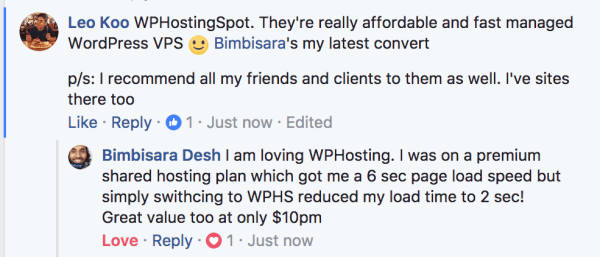 WPHostingSpot recently launched their in-house hosting solution a few months back, bringing the cost of hosting as low as USD 10 per month. Check them out before they realise they are leaving money on the table.
WPHostingSpot Review: The Best Managed WordPress Hosting, Period
While I wrote about our switch to A Small Orange back in December 2013, the state of hosting in Malaysia and Singapore was already incomparable to hosting companies in the US. But back then, there wasn't hosting companies like WPHostingSpot. So Malaysian and Singaporean companies could rest their laurels, as their American competitors had data centres all the way in the US.
But times have changed. And right now, local players like Exabytes, IPServerOne, Shinjuru, HostSG and Vodien, need to improve their stack. And get their Nginx plus FastCGI caching to work. There shouldn't be excuses for our local players, considering our costs is lower.
For now though, you won't go wrong with WPHostingSpot. They are undoubtedly, our crowned Best Managed WordPress Hosting.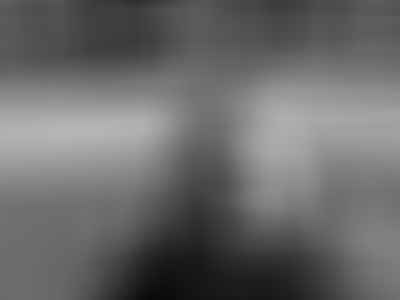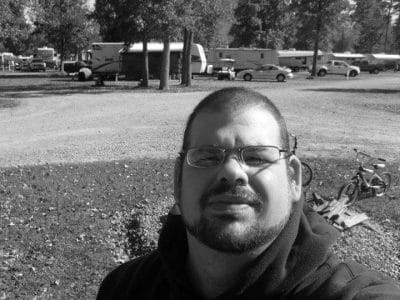 Conclusion
I like WPHostingSpot. It is hard to find a good host, and like a stumbling upon some hidden restaurant with great food and service, I'm sharing it with you. Because I know you might know someone who runs WordPress and needs an amazing host with amazing service.
To sweeten things up, WPHostingSpot has given us the privilege of offering you a recurring 30% off whichever hosting plan you choose. Just key in "wpstarters" on the checkout page to enjoy lower prices and all-round awesome WordPress Managed Hosting service for a lifetime.
Looking forward to seeing your super fast WordPress installation, soon.