Your website speed matters. A lot. I didn't know this when I started my first website on Drupal. Rather, I went for the cheapest shared hosting and ran my sites on them. After all, the allure of unlimited space and bandwidth was something most people new to web hosting will fall for.
But a cheap web host usually means a slow website. And website speed matters a lot to search engines like Google, Yandex and Bing as well as your readers. This article is the third in the Website Checklist series, a series of articles to help my friends, clients and readers on what to look out for in a website.
If you are interested, check out the rest of the Website Checklist articles.
Website Speed: An Introduction
As a digital agency owner, I work a lot with websites. Occasionally, I get requests to fix websites with issues. It could be a lack of traffic, a lack of leads-to-sales conversion or even hacked sites. Sometimes I convert static sites to sites with a Content Management System (CMS) like WordPress.
One issue I have with many of the websites I work on is a lack of speed. Now, I don't blame the website owners. Sometimes in a quest for a cheaper website, you might miss out the details or you might not have known about website speed.
But website speed influences your search engine results. A faster website gets more pages indexed by search engines compared to a slower website. That is because search engines uses crawlers to crawl through your website's content. And these crawlers are given a limited time to complete their crawling.
On a slower site, this means you get fewer pages indexed. This in return impacts the indexing of updates on your site among others.
In short, be concerned over your website speed. And if you have engaged a Web Designer/Developer/Consultant, be sure that they know how to optimise your website speed.
Website Speed: Quick and Easy Fixes
There are many ways to improve a website's speed. Some are easily achievable, while others might need much more time and effort. Let us start with the low-hanging fruits.
Website Speed Tip 1: Optimise Your Images
Images are a major source of page weight. In some pages, images can take up to 70% of the page weight, causing your website speed to drop drastically. While you can manually adjust your images, services like ShortPixel makes it easy for you to optimise images instead of manually compressing images.
Read: ShortPixel Review: How ShortPixel Reduced My Page Weight By 59%
We did a comparison of various image optimisation services and ended up with ShortPixel because of its affordable pricing and market-leading image optimisation capabilities. Images compressed by ShortPixel does look better than competitors at the same compression rate.
ShortPixel even does automatic WebP conversion, which makes your images smaller without losing the details. This ultimately helps to speed up your site.
Website Speed Tip 2: Optimise your WordPress Theme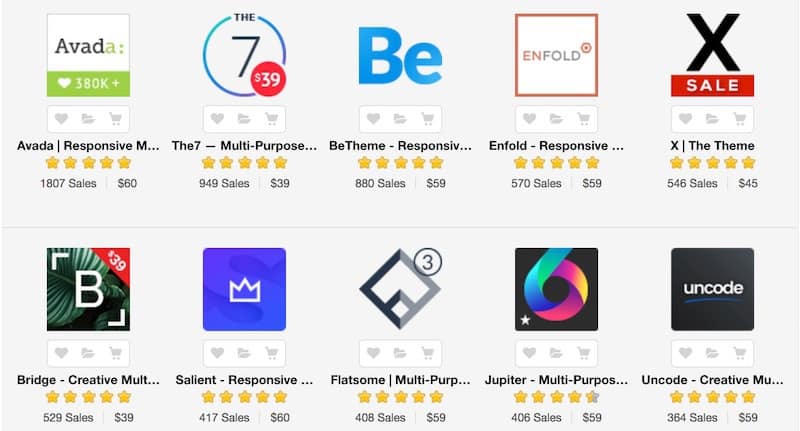 The biggest trend among (even established) web designers and web developers working on WordPress, is MultiPurpose Themes. In short, it is a shortcut to producing great looking websites.
Rather than spending tens to hundreds of hours wire framing and building a theme from scratch, it is easier to just use a multipurpose theme that has hundreds of options and thousands of permutations.
You want to look like AirBNB (or NYTimes, ASOS or some other famous site)? Just find the right multipurpose theme, click a few buttons and then work on some simple CSS code to have something similar.
So the web designer/developer/agency goes home happy (due to less work), while you are happy with a cost-effective website that looks great.
Why pay so much for a website when you can get it cheaper? Except that your cheap WordPress theme will end up affecting your search engine results and hindering your SEO.
Read: Bad WordPress Themes, How To Avoid Them
But the demo site loads fast, you say. Unfortunately, the demo site is most probably on a dedicated server, which makes it fast.
Other than a handful, most multipurpose themes are slow and problematic. There has been many discussion among top-tier WordPress developers on issues they face with these themes.
On our end, we either start with an underscores or Genesis based WordPress theme. They are proven faster as well as developer friendly. And instead of loading tons of code with every page load, a niche theme is purpose-built and thus loads minimal code on each page.
This results in improved search engine results and better profitability.
Website Speed Tip 3: Move To A Virtual Private Server
The third low-hanging fruit to an improved website speed, is a better hosting. If you are on a budget website, there is a high chance you would be on a shared hosting. Now, shared hosting on its own isn't bad, but it is slow and congested.
In a shared hosting, you share resources with perhaps two to three thousand other websites. This results in a slower site and in some cases, security issues. Especially if the other sites don't bother updating.
When you move to a VPS (Virtual Private Server), you will have less neighbours. This helps you get a better resource allocation and website speed.
Read: WPHostingSpot Review, Blazingly Fast Managed WordPress Hosting
On our side, we use both WPHostingSpot as well as Pressable. However, if you are on a budget or just starting out your first WordPress website, get WPHostingSpot. They are fast, affordable and most importantly, reliable.
I put all my clients on WPHostingSpot precisely because of that. And I have yet to have one client migrate out of WPHostingSpot. That would be an amazing testimony to how good WPHostingSpot really is.
Check out the recurring 30% OFF WPHostingSpot coupon code on our WordPress deals section
Website Speed: The Conclusion
Your website's speed matters much to Google. Because of that, it matters a lot to you due to the its influence on search engine results. If your web designer/developer tells you that he can get you a website done cheaply (usually less than five hundred) and include a free first year hosting, start asking questions.
Ask them if they will be using a multipurpose theme as well as a shared hosting. These two issues is easily solved by choosing a better web designer/developer.