If you were wondering, what is digital marketing, we got your back.
Digital Marketing is just marketing done digitally. It means, digital marketing uses the internet and other forms of digital marketing channels to create, manage, and deliver marketing campaigns to potential customers.
Digital marketing has become an important part of the modern business landscape as it allows companies to target their customers more efficiently and get better returns compared to traditional marketing.
To understand digital marketing better, how does digital marketing work and what are the various types of digital marketing, read on!
How Does Digital Marketing Work?
Like traditional marketing, digital marketing works by applying marketing principles, digitally. This involves two steps, namely, coming up with a marketing strategy, before working out the marketing tactics to support your marketing strategy.
To come up with a marketing strategy, you need to look into the following:
Market – You first need to identify our target market. Without the right target market in mind, we cannot execute our digital marketing strategy well. Look into details such as demographics, geographics and psychographic.
Message – Once you have decided on the market, look at the message you want to convey to them.
Media – Finally, look into the platform(s) to send your messages across the market you have targeted. This means depending on the market and message, you will need to use a different media. For example, TikTok is highly effective with the younger crowd.
Once you have your marketing strategy, you'll then look into using the various digital marketing platforms as part of your marketing tactics.
Traditional Marketing vs Digital Marketing
While traditional marketing uses traditional media such as face-to-face meetings, print media and broadcasts, digital marketing uses digital media such as websites and social media platforms.
Compared to traditional marketing, digital marketing allows you to measure your campaign performance and adjust quickly. It also allows you to reach a much larger audience than traditional marketing at a much lower price.
This makes digital marketing a much more efficient channel than traditional marketing, which doesn't allow immediate measurement of performance and adjustments of tactics.
Personally, having done both traditional and digital marketing over the years, we always recommend digital marketing first for startups and SMEs, as you are able to get great results with a well-planned marketing strategy and tactics.
Having said that, there are times when traditional marketing makes sense. During these occasions, traditional marketing paired with digital marketing will give you better results compared to just focusing on one channel.
Why Is Digital Marketing Important?
Digital marketing's versatility, reach and ability to measure and pivot as necessary, means digital marketing is an important tool in every marketer's arsenal.
Furthermore, with digital marketing, you have tools that work for you 24/7 and enable you to target the right audience with a few clicks.
Types Of Digital Marketing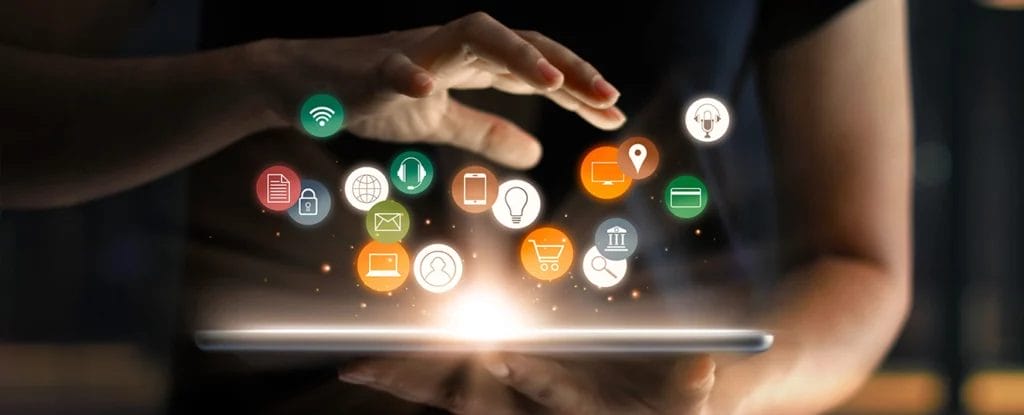 Digital Marketing can be broken into 8 main categories, namely
Search Engine Optimization (SEO)
Paid Advertising
Social Media Marketing (SMM)
Email Marketing
Influencer Marketing
Video Marketing
Let us look into each of these categories, below.
Search Engine Optimization (SEO)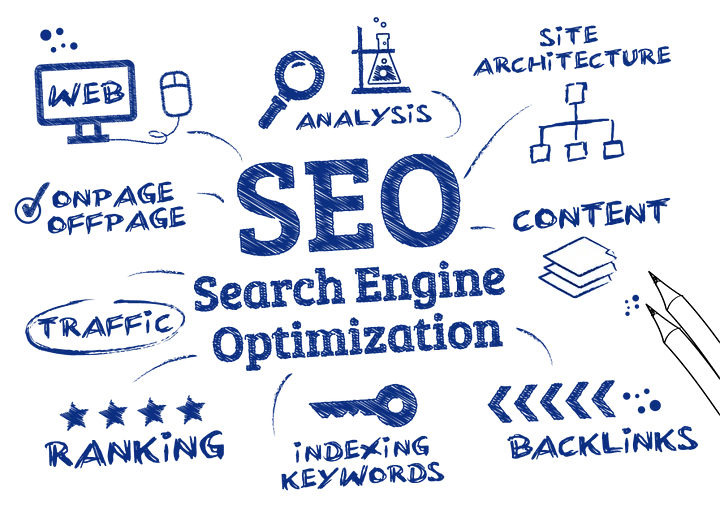 One of the most important aspects of online marketing is Search Engine Optimization (SEO). By optimizing your website and content for search engines, you can achieve better visibility and higher conversion rates.
SEO is important because 53% of shoppers will do research before making a purchase decision. Furthermore, only 0.63% of Google searches click on results from the second page.
SEO has shown to be a very effective form of marketing, as 68% of all online experience starts with a search engine, while 53.3% of all website traffic comes from organic search.
Executed well, SEO is known to give long-term results for websites, effectively being a great source of leads and business. We usually recommend pairing SEO with Content Marketing, which is related.
Pros:
Search Engine Optimization is will give you valuable traffic for free
Organic results from SEO tend to convert better
Cons:
It takes time to grow your content and you need to do backlink outreach campaigns if you like to do better
You are at the mercy of search engine algorithms
Paid Advertising
Paid Advertising has grown leaps and bounds over the years. While Google Ads (sometimes known as Search Engine Marketing, SEM or Paid Per Click, PPC) and Facebook Ads are among the best places for you to advertise, there are a lot of alternatives nowadays.
Depending on your needs and the demographics of your target audience, you might consider advertising on platforms such as Instagram, YouTube, LinkedIn, Tiktok or even Amazon.
If you are new to paid advertising, you might want to hire a digital marketing specialist from a digital marketing agency to manage your digital advertising campaigns. The digital marketing agency will meet you to understand your objectives and budget, before devising an effective digital marketing campaign for you.
Pros:
You don't need to grow your content, you can get results fast
Advertising platforms will assist you in getting better performance once you learn how each platform works and train the AI well.
Cons:
Ad spend is getting more expensive
Compared to organic traffic, paid traffic tends to convert less
Social Media Marketing (SMM)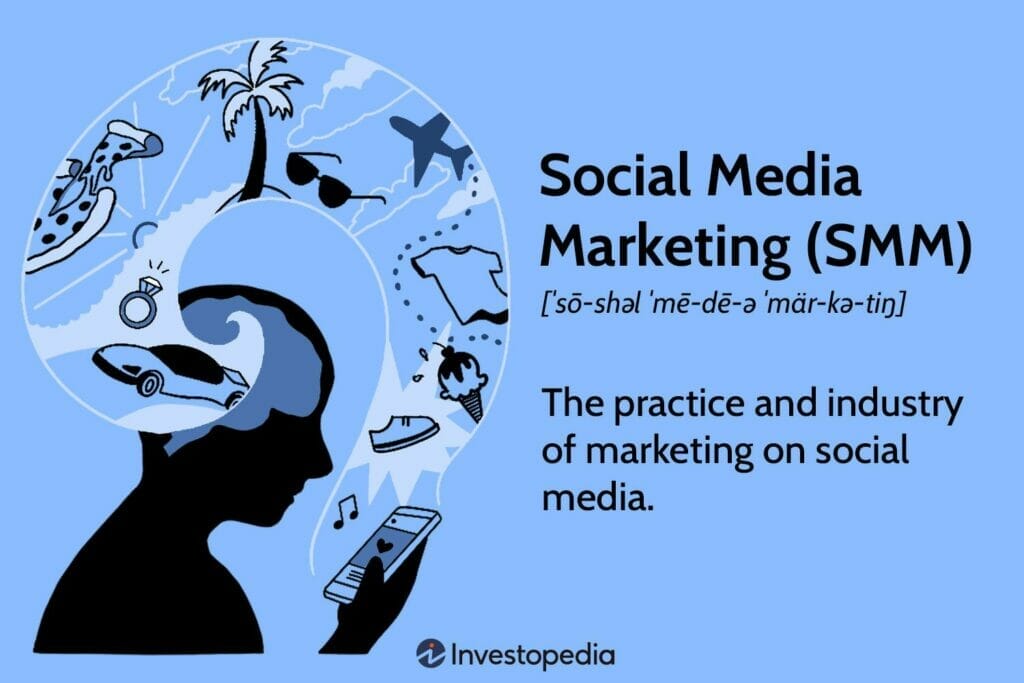 Don't get mistaken, while social media marketing uses social media, it isn't paid advertising. Rather, social media marketing focuses on community building and engaging your users and potential customers on the social media platform that they frequently use. This includes Facebook, Instagram, Tiktok, YouTube, Twitter, LinkedIn and others.
With billions of people spending their time on social networking sites daily, social media marketing is rewarding. It is also the most commonly used medium for B2C digital marketers and is gaining momentum among B2B digital marketers as well.
Social media marketing doesn't happen automatically and requires a social media marketing strategy. This includes crafting high quality and engaging content that your audience will either share or engage with. You also need to post consistently, hence the use of social media tools will help.
Pros:
Social media marketing helps you get multiplied results with every share, like and comment received, as social networks will show your social media posts to more people.
Helps you grow your audience and fans while disseminating news and promotions quickly
Cons:
You need to be consistent with social media marketing and it takes effort to craft great content
Social media marketing results is getting harder as social networks push for paid advertising
Affiliate Marketing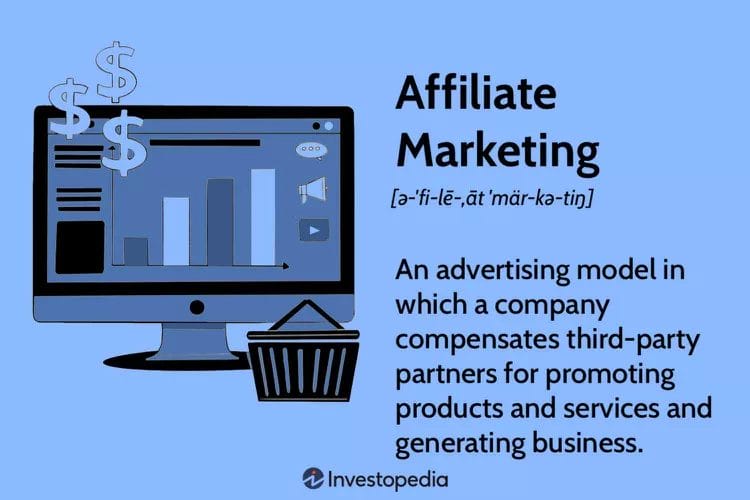 Affiliate marketing is outsourcing your digital marketing efforts to individuals and companies in return for results-based compensation. This means, you only pay for performance.
Affiliate marketing is closely related to social media marketing, SEO, content marketing and influencer marketing, as your affiliates will use various platforms to promote your products.
If you plan to be an affiliate marketer (instead of the merchant running the affiliate program), you need to know that earning commission from affiliate marketing is hard work. You need to be consistent in growing your channel and understand your niche well.
There are great courses to get started with on your journey as an affiliate marketer, most notably, Authority Hacker.
Pros:
There are no upfront fees to running an affiliate program. You only pay for results
Affiliate marketing will help your social media and SEO grow, as affiliate marketers promote your products and services
Cons:
To run a successful affiliate marketing program, you need to ensure your affiliate marketers have proper content and resources. This might mean giving them access to your software or products in order to create great content, especially if your product isn't well known yet.
You might need to hire an affiliate program manager or more to help you manage your affiliate programs.
Your affiliate marketers might end up competing with you for certain keywords
Influencer Marketing
Influencer marketing means working with an influencer to promote your products. An influencer is someone with a relatively large audience, though influencers can be divided into several tiers, namely:
Mega influencers – those with millions of followers. Usually celebrities, experts and thought leaders
Macro influencers – influencers with followers from the range of 100k to a million.
Micro influencers – people with thousands of followers but less than 100k
Nano influencers – these are mainly community leaders and figures. While they do not have a large following (a thousand or less), they're well respected members of their communities and often get you the best engagement.
When influencers promote your product to their audience, loyal followers will usually follow their recommendations and buy from you.
For influencer marketing to work, you need to ensure that you are targeting the right influencer, hence the right audience. This might mean taking an in-depth look at your desired influencer's social media profile.
Pros:
Get instant access to an influencer's audience instead of building your own (which takes time)
Influencers help your brand build brand awareness, trust and credibility as they endorse your brand
It will also help your brand look cool – especially if you have a new, cutting edge product that needs a push to go mainstream
Cons:
The wrong influencer can tarnish your brand's reputation
Finding the right influencer takes effort
Read: Email Marketing Software vs WordPress Newsletter Plugins
Email Marketing
Email marketing is one of the oldest forms of digital marketing and remains one of the most effective digital channel. Email marketing has a median return of investment of 122%, over four times more than other digital channels like social media or paid search.
Email marketing allows you to connect with your target audience in a personal way, build relationships, and collect valuable data.
Email marketing isn't influenced by algorithms, unlike social networks and search engines, making it the medium of choice for many digital marketers, retail brands, bloggers and online store owners.
To further increase your email marketing effectiveness, consider segmenting your subscribers before creating automated email campaigns for each segment.
Pros:
Email marketing isn't affected by changing algorithms unlike social media marketing and search engine optimization.
By nurturing your email list and providing your email subscribers with valuable content, email marketing converts well.
Cons:
You need to keep your email subscribers interested with useful and relevant content
Video Marketing
Video marketing is the use of video content to promote, inform and educate your audience about your brand and products. It is about using video to market your product, increase engagement and reach an audience that prefers video to text.
You can use video marketing across a variety of channels including YouTube, social media marketing, paid ads or even your website.
Pros:
Video marketing is effective as more people prefer watching a video than reading text
If you run ads with video content (instead of still images and text), you get better conversions as social media platforms are pushing video now
Cons:
It takes longer to plan and produce a video compared to other forms of content
It is hard to keep your video content evergreen. Compared to blog posts, which can be easily updated, videos need to be re-recorded once new content is up.
The Benefits Of Digital Marketing
Digital marketing comes with many advantages compared to traditional marketing. Let us list them down below
Broad reach – Unlike traditional marketing, you can reach a much wider audience, quickly and with little cost, especially if you are doing organic reach
Sophisticated targeting – Depending on the channel used, you can target by keywords or demographics, which ensures you get better results
Measurable results, fast – You can measure how effective your digital marketing campaigns are immediately
Optimization on the go – Because of that, you can optimize your campaigns on the go. Or run A/B testing to see which campaign does better
Personalization – With AI and software, you can personalize your digital campaigns, ensuring better results
Marketing Automation – Marketing automation enables you to preset campaigns for certain situations, effectively helping you convert better
Lower cost – As digital marketing enables you to target specific audiences and measure the results fast, you end up spending less with paid digital campaigns
Easy & instant conversions – With digital marketing, your audience can sign up for your products and services immediately. This ensures you convert your audience while they are still keen.
Frequently Asked Questions
Differences between Digital Marketing Strategies, Digital Marketing Tactics and Digital Marketing Channels
There is a difference between a digital marketing strategy, a digital marketing tactic and a digital marketing channel. Marketing strategy defines priority markets, audiences and products
This is where you segmentize, target and position your products or services.
Marketing tactics (sometimes known as marketing plan) involve devising the best way to communicate these to your desired audiences. In digital marketing, it can be one of the following:
Search Engine Optimization (SEO)
Digital Ads (including Paid per Click, PPC)
Social Media Marketing
Email Marketing
Affiliate Marketing
Content Marketing
Mobile Marketing
Influencer Marketing
Video Marketing
Marketing Channels are channels to run your digital marketing plan. They are usually search engines, social channels, websites and emails. This might change in the future as smart devices and web 3.0 matures.
What is Digital Marketing: Conclusion
Digital marketing is an exciting way to market your brand, product and services. It allows you to reach a broader audience at a lower cost, and allows you to run measurable campaigns that can be tweaked and optimized for performance.
If you have the budget, instead of just doing digital marketing, why not use both traditional and digital marketing together? If your hybrid campaigns are executed well, you can reach more audiences, build and keep trust, and motivate audiences who might tune out the ever increasing clutter of marketing messages.