WordPress is a free and open-source platform that is easy to use for beginners. It is the best content management system and has free and premium plugins to add features to your site. WordPress is also the leading blogging platform and is SEO friendly. Help is easy to find with qualified WordPress professionals easily found.
If you wonder why use WordPress instead of other platforms like Wix, Squarespace or Webflow, I understand you. Choosing the right website platform is crucial when building a new site. As a web developer, I have been building websites since 1999 and have tested most, if not all popular website platforms.
In this article, I'll give you my professional opinion as a web developer and WordPress user.
I'll explain why WordPress is the right choice for most cases. There are times when it is better to choose other platforms, but those are rare. Let us look at important reasons why you should use WordPress for your website.
Why use WordPress for your website? 14 Reasons
1) WordPress is Open-Source and Free
WordPress is a free and open-source software. You won't need to pay to use the platform, which means a worry-free experience where you can grow your site at your own pace. You can download and install WordPress to create a website, anytime you need to.
WordPress also is an open source software. Unlike proprietary or closed-source platforms, you will never need to worry if WordPress becomes abandoned one day. As an open-source content management system, you can always hire developers to maintain and extend the software for you, even if it is no longer popular.
2) WordPress is Easy to Use
a) It's Easy to Learn WordPress. Has a Huge & Supportive Community of Users
It is easy to get started with WordPress. Be it writing your first blog post, putting up a landing page or installing WordPress, you can easily get it done. Need to learn something? You can learn by joining online WordPress Communities, attend local WordPress Meetups and WordCamps or watch numerous YouTube videos that teach you everything you need to know with your WordPress website.
b) No Coding Required : You Don't Need Technical Knowledge
WordPress is user-friendly. You don't need to know coding or have any technical knowledge to use WordPress. Rather, setting up and managing your WordPress site can be done via an easy-to-use graphical interface.
3) You can Customize WordPress
WordPress is customizable. WordPress offers you the ability to build almost any type of website you need. Need a feature or function for your site? You can most probably find a free plugin in WordPress repository or purchase a premium plugin. There are thousands of WordPress plugins out there to achieve your desired goals.
You can also customize the look of your site. While you can build beautiful sites with WordPress page builders, you can fully customize the look of your site with a custom theme. There are also great web design courses online that help you design and build websites, well.
Furthermore, due to WordPress being open-source, you can easily hire a developer if you cannot find a WordPress plugin that does what you need. WordPress development isn't difficult to pick up if you prefer to be more hands on.
4) WordPress is SEO Friendly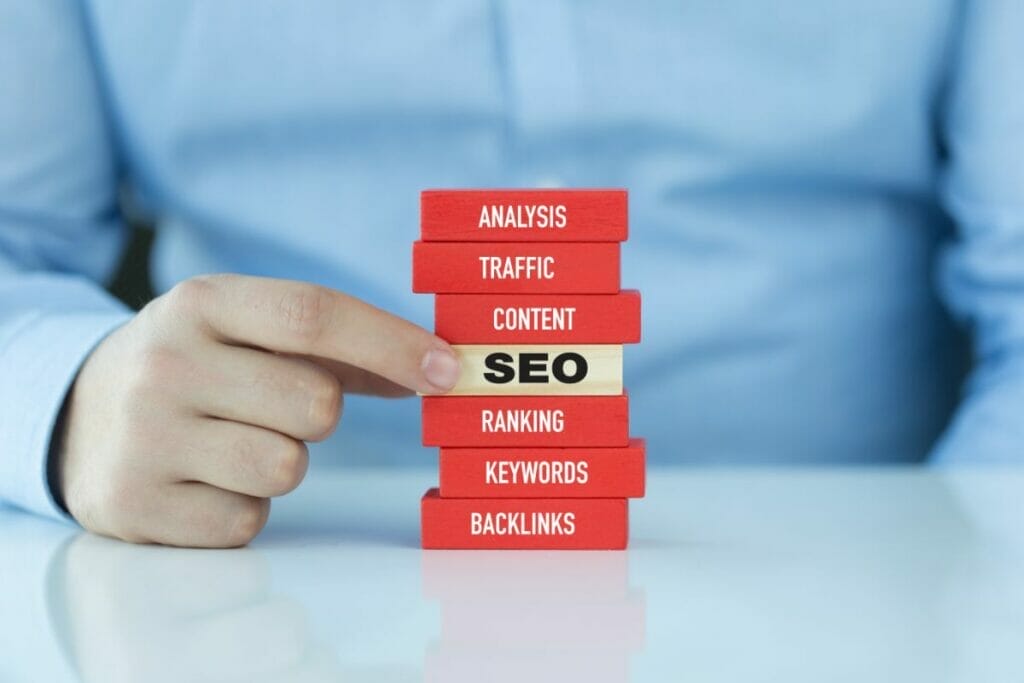 WordPress started off as a blogging tool and over time, has millions of users. Hence, due to the huge user base, your WordPress content is already optimized for search engines.
You can further enhance your SEO (Search Engine Optimization) results by installing powerful SEO plugins and optimize your site speed with caching plugins.
5) WordPress has a Great Online Store Option, WooCommerce
Unlike other platforms, WordPress is great for blogging, landing pages and online stores. This is made possible with WooCommerce, an ecommerce plugin and one of the best online store software in the world.
In comparison, most content management systems are either good at content or ecommerce, but it is rare to find a platform that excels in both.
WooCommerce can be extended with the right plugins. This includes setting up an affiliate marketing system, funnels, automation, loyalty and wholesale ecommerce websites.
Some of the prominent brands using WooCommerce include Famous Amos, McDonalds, LG & All Blacks.
6) WordPress is Safe and Secure (with proper maintenance)
With proper maintenance, WordPress is a safe and secure platform. I know of businesses who no longer use WordPress because they were once compromised. But WordPress can be secure.
With any self-hosted solution, you need regular security updates, firewall and antivirus. These can be done via good WordPress security plugins.
You can further secure your site via a good backup plugin with automatic daily backups. If your site is important to you, there are WordPress Care Plan providers that focus on keeping your site safe via good website maintenance practices.
7) WordPress is Affordable (compared to other solutions)
When compared to other leading CMS platforms, WordPress is very affordable. You have plenty of plugins and premium themes to extend your site. Premium plugins are available on yearly subscription, compared to monthly for competing website builders.
Furthermore, due to the wide range of plugins available, you can choose. Often times, there will be dozens of plugins that does something similar to popular plugins. They are often more affordable and can sometimes be found on lifetime licenses.
Furthermore, some providers bundle in access to their premium plugins as part of their WordPress maintenance plans. Subscribing to these website maintenance plans will help make WordPress even more affordable to you.
8) WordPress has Great Support
With WordPress, you are never short of great support. WordPress powers more than 40% of all websites worldwide. You can find support for free plugins on community forums (WordPress.org), while paid plugins usually come with ticketed support.
Facebook Groups, Quora and Reddit are great places to get support if you have questions or issues with your site. Furthermore, answers are usually a Google search away. Finally, you can hire a WordPress maintenance service if you prefer letting others manage your site.
9) WordPress is the Best for Bloggers & Content Marketers
WordPress is the best content management system for personal blogs and business blogs. If you plan to grow your business via SEO, WordPress makes it easy for you to rank content for search engines with SEO plugins such as Yoast, RankMath and SEOPress.
You can further extend your content marketing efforts with editorial calendars and publishing plugins such as PublishPress and Strive Content Calendar.
10) WordPress lets you Launch Fast
If you are not particular about the look of your site, you can launch fast with the default WordPress theme. But if you are particular, you can still purchase premium themes that comes with gorgeous, pre-built templates.
We recommend getting a lightweight premium theme, but if you want more options, you can find thousands of premium themes for sale at ThemeForest.
11) WordPress is a Proper Content Management System
Be it a small business website, online store or a blog, WordPress is versatile enough to manage your content and more. WordPress comes with the ability to setup custom post types, which enables you to store various types of content.
This lets you grow your content and cater to various niches and types of content. For example, if you do a lot of reviews, you can create a review custom post type and a ratings custom taxonomy to let visitors filter through your content.
12) WordPress Hosting is Affordable
If you're on a budget, you can launch your WordPress site with affordable shared hosting. You won't be limited by page views nor visitors. This means, you can easily test and launch multiple websites, quickly. There are numerous WordPress hosting providers with specialised WordPress hosting plans.
A step up above is managed WordPress hosting followed by managed cloud hosting. These hosting ensures your self hosted WordPress is safe and fast, two important search engine requirements.
13) WordPress is a matured platform
While there are a lot of new and exciting content management systems out there, WordPress is a matured platform with a huge community. This means, you are never short of support nor software to extend your site with advanced features.
14) There is still a lot of innovation in WordPress
While WordPress is matured, the amount of innovation that happens within the WordPress space is staggering. You can make WordPress work with your web app via the WordPress REST API. There are software that transform your site into a mobile app.
If you are into digital marketing, you would notice the growth of AI software and automation. Combined with older technologies such as analytics, email marketing and personalization, WordPress is the right platform for your digital marketing efforts.
Conclusion
WordPress is still our recommended website software, especially if you need a content management system. Though there is a learning process to get familiar with WordPress, the benefits outweighs the hassle.
There is very little you can't do with this powerful content marketing system. Get yourself a WordPress site, today.