10Web Review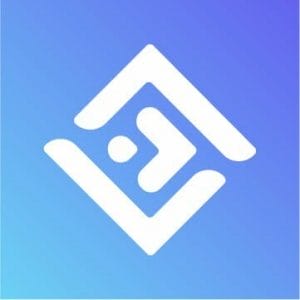 Name: 10Web
Description: 10Web is an interesting WordPress platform that helps turbocharge your WordPress sites. Whether you run a single site or dozens, 10Web is a compelling proposition
Offer price: 69
Currency: $
Operating System: WordPress
Application Category: Hosting + Plugins
Features

Value for Money

Performance

Potential
Summary
10Web is an interesting WordPress platform that helps turbocharge your WordPress sites. Whether you run a single site or dozens, 10Web is a compelling proposition
Pros
Value for money Google Cloud WordPress Managed Hosting that delivers performance
The included premium WordPress plugins are solid and will do a great job
The Site Management Dashboard comes with a generous amount of sites connected (30 per code)
Cons
10Web's migration tool is still new and might fail for certain sites
The site management dashboard has limited features for now
In this review, we will take a look at 10Web, an interesting WordPress platform that landed on AppSumo.
I'm writing this 10Web review after having installed, migrated and tested a few sites on 10Web's hosting. I also had lengthy conversations with Artavazd, the founder of 10Web before writing this. This is to ensure we get you the best information on 10Web so that you can make an informed purchase decision.
10Web Review: The Introduction
It took me sometime to understand the value proposition of 10Web.
As a long time WordPress user and a WordPress developer, I have my large collection of premium WordPress themes and plugins. Furthermore, I host my sites on Digital Ocean with reliable daily backups to Amazon S3. Our sites are secured via cutting edge web application firewall and security applications, such as WebARX Security, Astra Security and MalCare.
So why 10Web? I couldn't possibly need 10Web for myself nor my clients, could I?
That was my initial impression of 10Web when I first heard of them. However, I took a second glance at 10Web before realising why 10Web might be a great partner for us at Leokoo. You see,10Web seeks to solve pressing problems that most WordPress sites face, in the most unobtrusive way.
A regular WordPress site usually ends up with a couple of issues, namely:
A slow and insecure shared server
A lack of external cloud backups
Lacking premium WordPress plugins
Lacking a firewall
With these issues, these sites end up not doing as well as they could. In worse case scenarios, they get hacked and deindexed from Google Search Results.
10Web seeks to solve regular WordPress users problems by being a one-stop solution. It comes with the following
Managed WordPress Hosting on Google Cloud
16 Popular Premium WordPress Plugins
Quick Loading, Premium 10Web Theme
Incremental, Cloud-based backups to Amazon S3
Premium Image Optimiser
Premium SEO Plugin
Premium Performance Optimiser
Any one of these would help the performance of your site, what more a combination of them? To help you further understand 10Web's value proposition we will now at some highlights of the platform in this 10Web review.
1) 10Web Review: Powerful Premium WordPress Plugins
10Web comes with 16 premium and solid WordPress plugins. Some of them are really popular and most of them appear regularly on best of WordPress plugins listicles. I'm surprised that 10Web decided to include their set premium plugins in the 10Web platform as they can do well as individual premium plugins.
Some of the more prominent 10Web plugins include:
Personally, I feel that while these plugins are not the absolute best in the WordPress world, they are pretty good. If you run a single site or manage a couple of sites, these premium plugins by 10Web are much better than the run-of-the-mill plugins out there.
2) 10Web Review: Tightly Integrated Elementor Widgets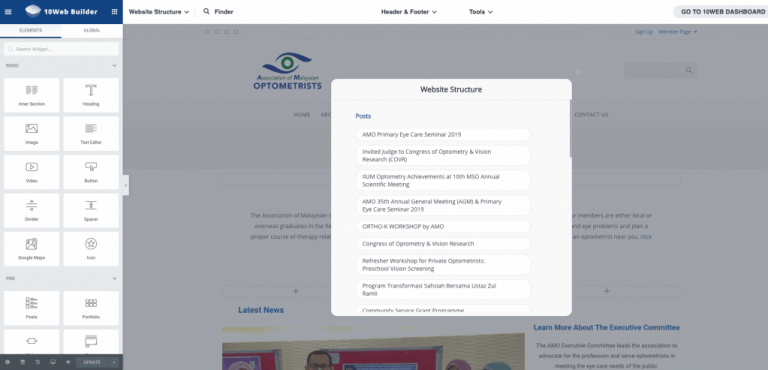 But 10Web does not just come with premium plugins. They also bring a Website Builder, which is essentially an Elementor Free add-on with 10Web's branding.
It comes with 30 widgets (at the time of writing) to help you with your page building. But ultimately, it is tightly integrated with 10Web's premium plugins.
Personally, I think this is a pretty cool feature. While I already tons of widgets of my other Elementor Extensions (PowerPack for Elementor, Ultimate Addons for Elementor, Essential Addons for Elementor, Crocoblock and Unlimited Elements for Elementor), 10Web's native Elementor widgets helps make tie the ecosystem together.
Also, with 10Web's Website Builder, you don't need to purchase Elementor Pro if you don't want to. It allows you to modify the header and footer of the themes you are working with.
I was delighted to find an easy access to the website structure and 10Web's tools from the Website Builder (aka Enhanced Elementor). For that, I'm giving 10Web more brownie points.
3) 10Web Review: Speedy Managed Google Cloud WordPress Hosting
Managed WordPress Hosting is expensive. Period. What more Managed Google Cloud Hosting for WordPress? In many cases, the lowest tier of managed WordPress hosting is a shared server that has been optimised for speed, which makes it slower than a VPS hosting (Virtual Private Server).
Back then when I was still new to hosting, I moved my online store from shared hosting to dedicated hosting before settling for WPEngine. However, we had to move again soon, as WPEngine's Managed WordPress Hosting back then had limited RAM (1GB or so), and could not support my online store.
So when I found out that 10Web provides managed WordPress hosting as part of the platform, I was intrigued. They had limited space (5GB SSD) compared to DigitalOcean's droplet (25GB SSD for $5/mo). But they promised up to 4GB of RAM per WordPress install. That's dramatically more than DigitalOcean.
I then did a comparison chart between Kinsta, WPEngine and 10Web below
| Name | Price/Mo | Visits (K) | Storage (GB) | Sites | Bandwidth (GB) | Extra Storage |
| --- | --- | --- | --- | --- | --- | --- |
| WPEngine | $290 | 400 | 30 | 15 | 400 | |
| Kinsta 1 | $200 | 250 | 20 | 10 | - | - |
| Kinsta 2 | $400 | 600 | 40 | 40 | - | |
| 10Web AppSumo | $57.5 | 900 | 95 | 19 | - | $0.40 per GB |
| 10Web Regular | $200 | 400 | 40 | 10 | - | - |
As you can see, 10Web's prices blows Kinsta and WPEngine out of the water. Furthermore, during this AppSumo promotion period, 10Web's prices are lowered even more. You essentially get double of 10Web's Agency tier ($400/mo) for the low monthly price of $57.50.
My Experience with 10Web's Hosting
I was skeptical about 10Web's Managed Hosting. After all, I spin my own servers via Digital Ocean and have long moved out of managed WordPress hosting. But I had a problematic client site that kept hitting the 1GB RAM limit whenever traffic spikes. And I was contemplating moving them over to a 2GB droplet.
So when 10Web said that their hosting has elastic scaling up to 4GB of RAM, I decided to give them a try. And I'm amazed with the speed improvements that 10Web brings over Digital Ocean with Swift Performance Pro.
Having said that, site migration is not always a smooth journey. There were a couple of sites that encountered error during migration. I've yet to resolve the issue, but will update this article once its done.
4) 10Web Review: WordPress Management Dashboard
One other reason I like 10Web, is their hosted centralised WordPress Management Dashboard. It is something like ManageWP and MainWP. However, while ManageWP allows us to easily update plugins and themes across multiple sites, 10Web's dashboard is a little lacking for now.
But with promises that various management features will be implemented soon, you might want to purchase the 10Web deal just for that
10Web Review: The Verdict
I like the 10Web platform. Though difficult to understand in the beginning due to the hotchpotch of items, I think they provide tremendous value for money. Whether or not you run a single site or own an agency, 10Web offers a lot of value for this deal.
But you will have to be patient with them, as they work out the kinks and weaknesses. For me, this it a no brainer deal
Conclusion
This deal has been running for the last four weeks. It should be ending anytime soon. If you are on the fence, kindly grab a code or two. But if you run an agency, I would advice grabbing a full stack (10x codes), in order to maximise the value of 10Web to your business.
10Web Review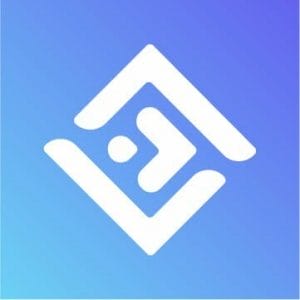 Name: 10Web
Description: 10Web is an interesting WordPress platform that helps turbocharge your WordPress sites. Whether you run a single site or dozens, 10Web is a compelling proposition
Offer price: 69
Currency: $
Operating System: WordPress
Application Category: Hosting + Plugins
Features

Value for Money

Performance

Potential
Summary
10Web is an interesting WordPress platform that helps turbocharge your WordPress sites. Whether you run a single site or dozens, 10Web is a compelling proposition
Pros
Value for money Google Cloud WordPress Managed Hosting that delivers performance
The included premium WordPress plugins are solid and will do a great job
The Site Management Dashboard comes with a generous amount of sites connected (30 per code)
Cons
10Web's migration tool is still new and might fail for certain sites
The site management dashboard has limited features for now