This is a brief review on Leadworx as the timer on Leadworx lifetime license has started counting down in AppSumo and there is not much time left to buy the deal. As such, I'm writing with urgency after testing Leadworx with larger players like Leadberry, Leadfeeder and Visitor Queue.
How did Leadworx fare and should you get yourself a Leadworx license?And which license should you go for? Read more in our Leadworx review after the break.
Leadworx Review: An Introduction
Let's face it. Generating leads for a B2B business is tough. The bleak economic outlook in Malaysia doesn't help as businesses tighten their budgets to the essentials. Thinking of selling them your consultancy service, some renovation project, a beautiful, spanky website with sound technical SEO or get them to update their failing hardware? That's tough.
Or perhaps you don't stay in Malaysia but you live in a place that has a weak economy. Or your business is still new and you could do with more leads that can be closed.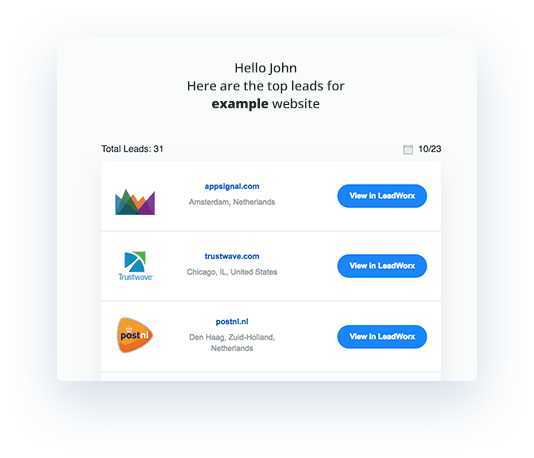 The problem with B2B lead generation:
For normal B2B lead generation, we usually do one of the following
Cold Calling
Cold Emailing
Attend Conferences
Join a local BNI/business networking group/Toastmasters/Rotary
Adding people on LinkedIn and messaging them (just like Cold Emails)
Flyers
Bug your friends for leads
But what if there was a better way for leads? You see, normal B2B lead generation don't work because the prospect you are talk to feel no prior connection to you.
Most of the time, they would be like, 'Who's this?' and 'What does this guy/girl wants from me?'. They have doubts about you because they don't know you.
And most of the time, they don't need your services. So are you going to keep cold calling/cold emailing/etc? How much rejection can you take before closing that one sale?
Thank God we now have a better option. Leadworx.
Leadworx Review: The Leadworx Difference
You see, while you might be getting a few hundred to a few thousand visitors per day, only an average 2% of these visitors actually end up contacting you. That means, you are leaving 98% of potential business on the table.
Leadworx is a software that plugs into your website and tells you information about the visitor that lands on your website. This includes the following:
Website Address
Type of Business they are in
Estimated number of employees
Pages visited and time spent on each page
Contact Person/People (which you can search and sort if they have a lot of people in the organisation)
Leadworx vs Leadfeeder vs Leadberry vs Visitor Queue
But how different is Leadworx from the established players like Leadberry, Leadfeeder and Visitor Queue, among others?
At the time of writing, Leadberry has their Lifetime Deal with unlimited websites, unlimited leads and email unlocks. This makes Leadberry a more compelling deal as Leadworx limits you to a single website and limited leads.
Facing such an incredible deal from Leadberry, I wanted to know if I should keep my Leadworx purchase. Or should I get a refund?
So I not only signed up for Leadberry and Leadworx, I also signed up for Leadfeeder and Visitor Queue. And the results surprised me.
The leads generated by Leadworx exceeds those generated by Leadfeeder, Leadberry and Visitor Queue by a large margin.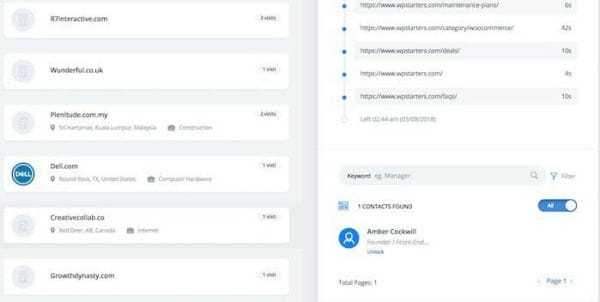 On Leadworx I get local Malaysian leads as well as leads from Australia, Singapore and even Automattic themselves. Plus, when I asked my friends from Canada, US and London to visit, they show up as leads within a few hours.
Not only does Leadworx show me their company name, they even gave me the names and positions in my friends' companies.
In comparison, Leadberry, Leadfeeder and Visitor Queue ended up with roughly the same results. And without any local Malaysian leads nor my friends.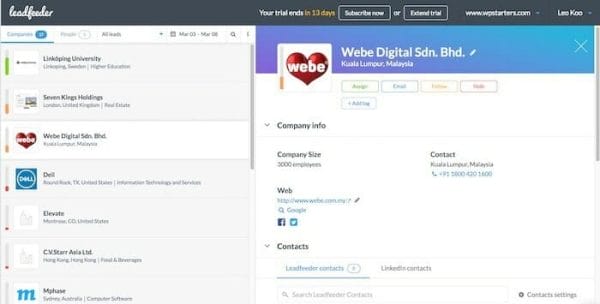 So then I went through the Leadworx AMA (ask me anything) and found that Leadworx actually pulls data from 45 different sources! Mind you, that is more sources than even Keyword Hero.
Leadworx Review: Should you get Leadworx?
If you run a B2B business, by all means get a copy or stack a few copies. Leadworx unique proposition means that:
Leadworx really works and can generate leads for your business
You are getting a lot of value for your money
Leadworx would most probably not come back to AppSumo
You might regret not getting a Leadworx license
And on the last point, you actually have 60 days to refund your AppSumo purchases if you are not satisfied. AppSumo practices a no questions asked policy to help you buy with confidence.
The Conclusion
If you run a B2B business and have a website, buy Leadworx today. And tell your friends about it before the deal runs out in forty odd hours.