Are you looking for a guide on lifetime deals? Have you been scouring the web for lifetime deals, but don't know where to get started?
Perhaps you bought some lifetime deals on some site or Facebook Group, only to get burned when the lifetime deal tanked and you are left with some unusable software.
Or perhaps you were not sure if it was a good deal, hence skipped out on some lifetime deal, only to find them doing well later on. While hindsight is a wonderful thing, having insight to the world of lifetime deals, is even better.
If the above scenarios sound like you, you are in good hands. We are writing a series of guides to help you find, evaluate and monetise the best lifetime deals for your business.
Whether you are a solopreneur, a digital marketer or work in an agency, our lifetime deals guide will prove useful to you.
Defining Lifetime Deals in Our Guide
Before we start, let us define lifetime deals to be deals involving software instead of hardware, gym memberships or even discounts at your favourite eatery.
Lifetime Deals involving software is a growing form of funding for startups. It is also a very viable way for digital marketers and businesses to hop on digital marketing, without the recurring costs that comes with regular software.
Guide to Lifetime Deals: An Introduction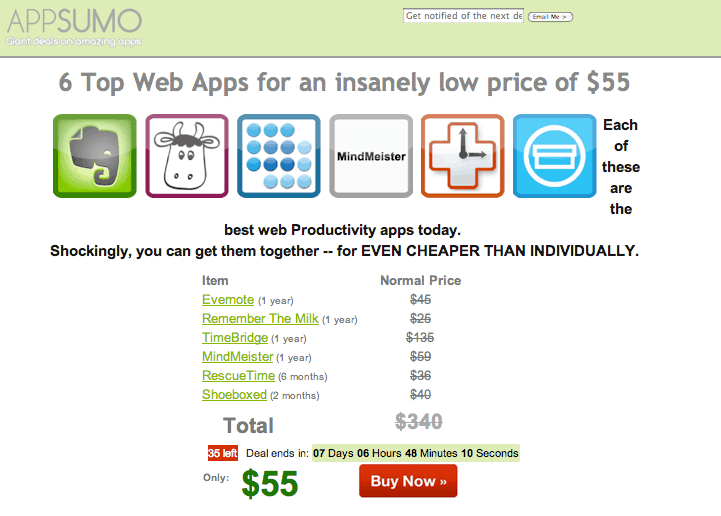 Lifetime deals hasn't been around for long. To be exact, it started about ten years ago (March 2010) when Noah Kagan started AppSumo.
Back then, AppSumo was a daily deals site for software and online services. This was during the heady days of Groupon and LivingSocial. But while these sites faltered, AppSumo has gone from strength to strength.
Nowadays, you can find lifetime deals on a variety of sources. From dedicated sites to Facebook Group, the number of lifetime deals per month is mind boggling.
Personally, I've been buying lifetime deals from AppSumo since 2011. It was easier back then as there were only two to three deals per month. Nowadays, you get up to 30 concurrent lifetime deals per month. And the number is increasing as more startups decide to do a short-term lifetime deal in exchange for much needed funds.
Now, are you looking at how to find the best lifetime deals? Read on as we will get to that eventually!
Where Do You Find Lifetime Deals?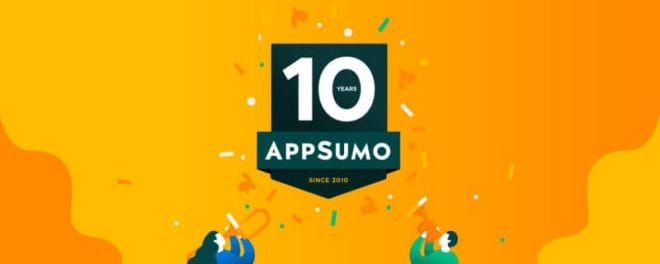 While not a comprehensive list, AppSumo and StackSocial are among the best out there. However, there are other sources of lifetime deals nowadays, namely:
Facebook Groups (e.g: LTDF and Martech Wise Groups)
Other Sites (e.g: SaaS Mantra, PitchGround, Rebeliance and DealMirror)
This list is bound to expand and we will have an independent article as we explore more on the various options for your lifetime deals needs.
What Should You Look For In a Lifetime Deal?
Ah, this is my favourite topic. If you are new to buying lifetime deals, please read our lifetime deals guide first, before you go on your lifetime deals shopping spree.
If you are new to lifetime deals, everything will seem really shiny! In fact, you will find glowing reviews on some software. And then there's the clock which is ticking away.
While you are hesitant to purchase, the glowing reviews and the clock means you need to buy, no? After all, what can go wrong?
Well, buddy, if that sounds like you, read on. If you've already made that purchase (or multiple purchases) and then regret your purchases, well, read on too. I'm sure I can give you some valuable insights from my years of buying lifetime deals.
1) Check the Source
If you are buying from JVZoo, ClickBank, WarriorForum or PayKickStart, I would be more cautious of the products. Having said that, I've seen products transitioning these marketplaces and becoming mainstream, but that is an exception to the rule.
While this sites make it easy for founders to launch their product, they are often not well vetted and a lot of them don't get new updates after awhile.
In comparison, buying a product on established marketplaces such as AppSumo and StackSocial or various Facebook Groups, will net you better established software that has gone through a more vigorous vetting process.
If you're just starting out and are deciding between buying a similar software from AppSumo and JVZoo, please go with AppSumo.
AppSumo's deals are much more reliable than JVZoo's, and in cases where the software suddenly closes down, AppSumo often credits your account with money that you can use to purchase more software. This makes AppSumo the most reliable source of lifetime deals and the best place to get started.
2) Don't FOMO
Have you heard of FOMO? If you haven't, it just means the Fear of Missing Out. The issue with buying lifetime deals is reading reviews and comments on a product that you might not be so keen on and buying it due to fear of missing out on something.
The 'What-ifs' can cause damage your wallet and credit card in the tune of hundreds, if not thousands of dollars.
Rather, instead of getting caught up with FOMO, ask yourself if you will be using the deal within the next 6 months to 1 year.
To be honest, I've personally FOMO-ed and bought hundreds of deals which I end up not using. Many times, I try to justify the purchase by saying that it'll work out when my agency gets bigger, but frankly, that never happens.
For example, as a web developer, lifetime deals for WordPress plugins make a lot of sense to me. Most of the plugins I buy will be used in some project somehow.
In comparison, I've a bunch of software on project management, chatbots, live chat, social media analytics, Facebook Ads automation and so on, which have never seen the light of day.
If you are like me and run a small agency focused on a certain type of product / service, buy lifetime deals to complement this product / service, rather than buying something for tomorrow. For tomorrow may never come.
3) Check the Background
Now, if the lifetime deal passes both source and FOMO tests, you still need to check the background of the company.
You see, we've encountered amazing lifetime deals that seem too good to be true. While some of these matured and became market leaders, there are others who fail and close down within a year or two.
Now, you have to understand the process. In marketplaces like AppSumo, the marketplace takes up to 70% of revenue gained from the sales. This means, for companies planning to raise funds on AppSumo, they might end up with thousands of new customers with only only a fraction of the sales as revenue.
This money won't last long.
Because of that, I would prefer to invest in more established businesses. Like the current MailPoet deal.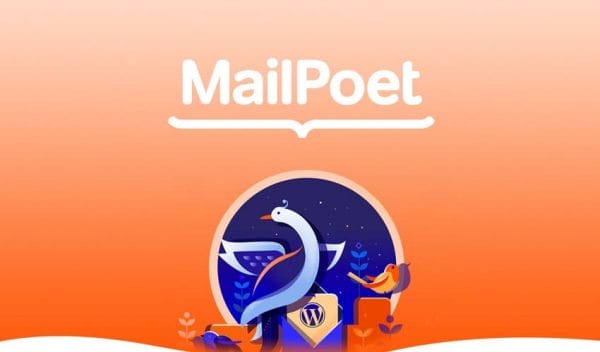 MailPoet is an established WordPress Email Automation company that doesn't need extra funds to run the business. However, running a deal on AppSumo, gains them a bunch of new and passionate users that will tell others about MailPoet and grow the MailPoet brand.
In comparison, I've bought deals that didn't last. While most deals are by smaller software companies, you need to understand the product and market. Then, you need to make an educated guess on whether the deal will stand the test of time.
4) Check the Terms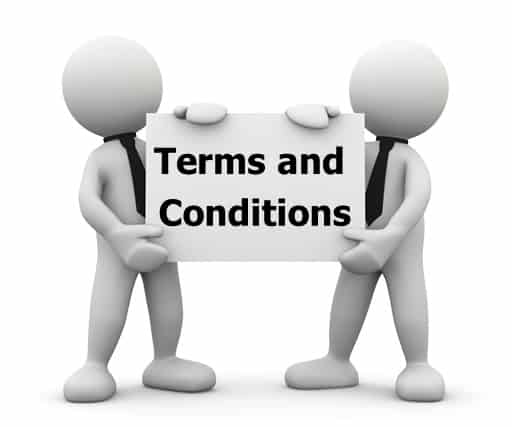 Terms and Conditions are crucial factors that budding lifetime deal hunters, sometimes miss.
While the deal looks good and is an established or well-funded company, does the deal lock your account down to any established tier? Will you get all future updates or only certain updates?
If you're not on unlimited seats or sites, how much does it cost to get more seats in the future? Will you be able to keep your license and pay the difference, or will you need to pay the regular price if you need more seats?
These are hard questions you need to ask, instead of jumping in and regretting later. Just like getting married, there is no turning back on certain deals, especially once you pass the 60 days refund period.
5) Can You Afford It?
Finally, if all those check out, high chances are, you've a great deal on hand. However, the final question is, could you afford the deal? If you can't afford the deal, would you consider borrowing from friends and family?
However, I would like to add a caveat here. While the deal might look like the missing piece to accelerating your business, would you be able to afford it if the deal tanks?
When I buy a deal, I go in preparing to lose my investment if the deal tanks. And trust me, though it is rare, deals do tank.
Here's some ways deals tank:
Being abandoned by the developer
Being bought out (yes, this happened a couple of times to me)
Going bust due to a variety of reasons
The question is, would you be able to afford the blow? If you are cash-strapped and an irresistible deal comes in, you really need to know if you can afford it. Otherwise, perhaps skipping that deal, would be a better idea.
Guide to Lifetime Deals: The Conclusion
Lifetime Deals are amazing, if applied correctly. While there is an increasing amount of lifetime deals going on every month, by applying the same principles mentioned in this Guide, you will be able to navigate the world of lifetime deals safely.
This Guide to Lifetime Deals will be updated as we get more articles up on the site. Please feel free to subscribe to our newsletter for our latest updates, tips and guides.