This is a follow up to the original article on Best Black Friday Cyber Monday WordPress Deals 2020 where we discussed our top 10 WordPress deals for Black Friday Cyber Monday 2020, which you absolutely should not miss. But what if you already have those deals or don't need them? This is where we come in with our follow up list of best WordPress and non-WordPress deals that you should look at. If you missed it, do check our Complete List of WordPress Deals for 2020, where we removed the sidebars to make it easy for you to sift through the information.
Read: Mega List of WordPress Black Friday Cyber Monday Deals 2021 (440+ WordPress Black Friday Deals and counting)
Read: Best Black Friday Cyber Monday Deals 2021
If you are ready to purchase some deals that might make a difference in your business, please find our favourites below.
Best Black Friday Cyber Monday Deals 2020 Part 2
1) Tutor LMS
If you are a coach, tutor or a digital agency owner looking to selling courses online, you need to check out Tutor LMS. Created by Themeum, an established WordPress company with its roots in Joomla as JoomShaper, Tutor LMS has improved a lot since we got onboard the lifetime license last year.
What sets Tutor LMS apart in the congested world of WordPress Learning Management System plugins are these few things:
You get to easily setup a learning platform marketplace, like Udemy or edX. In comparison, with plugins like LearnDash, you'll need a third party addon, which costs more money.
Lifetime license. Most of Tutor LMS' competitors are on yearly subscriptions, which can cost a pretty penny over the long run. And though we like LearnDash and LifterLMS, they are not cheap.
Tutor LMS don't sell addons, unlike its competitors.
All future addons for Tutor LMS that is created by Themeum, will be included for lifetime agency license holders.
Tutor LMS looks much better than the current LMS solutions for WordPress.
Tutor LMS is integrated with two of our favourite new plugins, BuddyBoss and Uncanny Automator. Used in conjunction with them and you'll be able to build a community around your LMS, plus automated some of the processes.
Tutor LMS is currently going at a massive 50% discount.
Visit Tutor LMS
2) Advanced Database Cleaner Pro

Did you know that you can decrease your site's loading time by cleaning up the database? If you are a long time WordPress user, you probably would have installed, deactivated and deleted various plugins from your site. This inadverdently leaves orphan metadata. Furthermore, some plugins leave expired transients which bloats your database further.
Removing these excesses requires the use of database cleaning plugins such as WP-Sweep, WP Optimize and Advanced Database Cleaner. But the pro version of Advanced Database Cleaner goes further. It allows you to schedule cleanups, view and clean cron jobs and even fix your database tables, all from your admin panel.
The Advanced Database Cleaner Pro is an essential tool for WordPress site owners, agency owners and developers. Grab yours today with a 15% discount before the deal ends.
Coupon Code: BF2020
Discount: 15%
Expiry Date: Very Soon
Visit Advanced Database Cleaner Pro
3) Clearfy Pro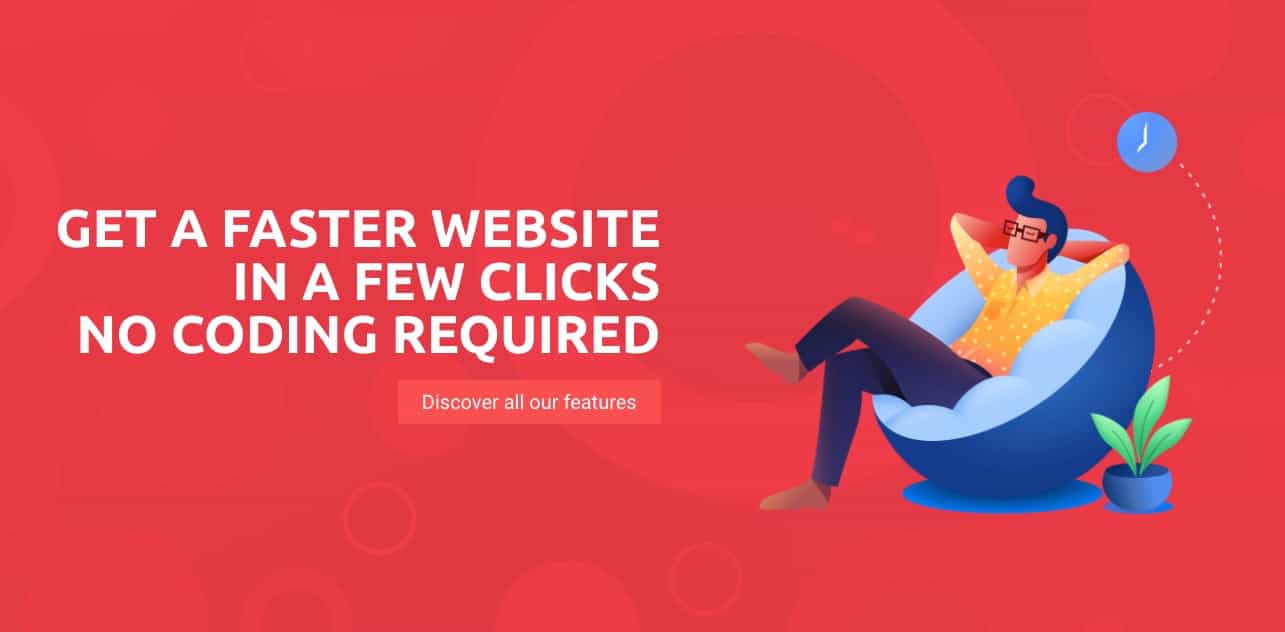 If you plan to speed up your site and do better with SEO, you'll need an asset management plugin. These plugins will help reduce the number of http requests and page size, disable scripts on a post/page basis and defer JavaScript as part of their repetoire.
But these plugins usually have a paid subscription model. That's why we recommend Clearfy Pro. I was looking for a pro asset cleanup management plugin when I stumbled upon Clearfy Pro. Compared to perfmatters and Asset Cleanup Pro, Clearfy Pro's lifetime deal was attractive. Furthermore, you get a 40% discount with the coupon code.
Prices for Clearfy Pro is going up on December the 1st.
Coupon Code: blackfriday2020
Discount: 40%
Expiry Date: 1st December 2020
Visit Clearfy Pro
4) Stackable Premium
Have you tried Stackable yet? We are thankful that we got onboard the Stackable Premium Lifetime license as Gutenberg blocks were difficult to use back then. And though Gutenberg Blocks are maturing, the same goes with Stackable Premium. With Full Site Editing (FSE) on the horizon, Stackable will only become more relevant as time passes by.
Stackable comes with a bunch of block collections, which you can click and apply to your posts and pages. This makes it easy to make stunning blog posts and landing pages. However, it isn't yet at the level of established page builders like Beaver Builder or Elementor.
Stackable Premium is currently at 50% OFF for the Black Friday Cyber Monday deal period. We would advice grabbing the license as the prices are going up permanently.
Coupon Code: auto-applied
Discount: 50%
Expiry Date: 30th November 2020
Visit Stackable Premium
5) GeneratePress Premium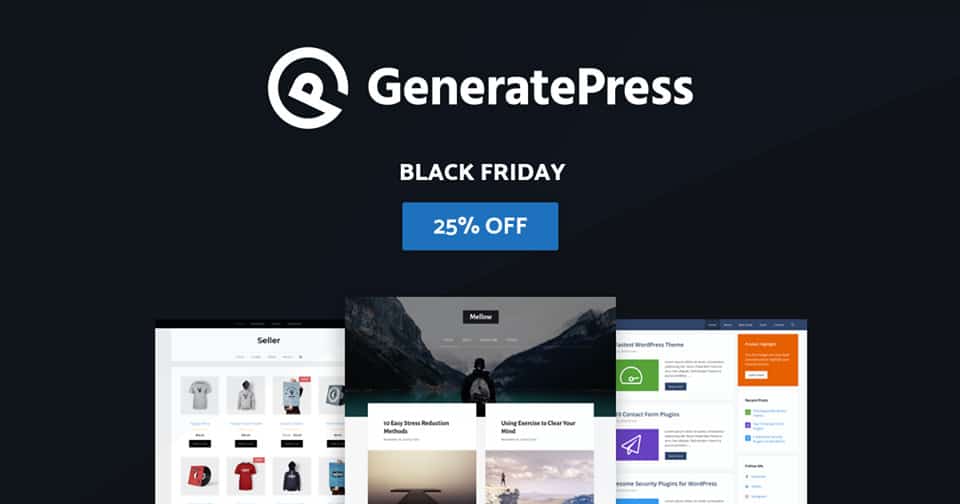 GeneratePress, one of the best WordPress themes has recently relaunched their lifetime license. Though it only comes with 500 sites, it is more than sufficient for most digital agencies. Furthermore, you can manage the activated sites from GeneratePress' dashboard.
But why should you get GeneratePress?
Stability, speed and timely support from the GeneratePress team. While I have Astra Pro, Kadence, OceanWP, Neve Pro and some similar themes, I found myself turning often to GeneratePress when we need something that works. GeneratePress also runs a helpful forum where questions on the theme, theme customization and errors are answered, making it easy for us to Google for an answer, instead of opening a ticket.
GeneratePress is fully commited to Gutenberg and will be releasing their premium Generate Blocks. We've tested GeneratePress with Gutenberg and we are impressed! With the upcoming release of FSE (Full Site Editing), getting a GeneratePress lifetime license will bring you a long way.
Coupon Code: auto-applied
Discount: Up to 45%
Expiry Date: 2nd December 2020
Visit GeneratePress
6) Blocksy Pro
The Blocksy Pro theme is an interesting deal to consider. They launched just before Black Friday and is already popular due to 9,000 plus active installs and an amazing 283 reviews on the WordPress repo, all of them 5-stars! And wait, at the time of writing, those were the lowest points given to the Blocksy theme. 5 stars.
Blocksy comes with hooks and filters at the right places, making it easy for you to extend your site or your clients' site as necessary. It is fast, features a flexible header and footer builder and a mega menu builder too. With the ability to customise your sidebars based on conditions, we are already in love with the theme. That's a lot of features for $149. While we can put them together via a couple of premium plugins, to have them baked in would help with a uniformed look.
Blocksy is offering a generous 50% OFF their already affordable theme. This means, you can get the agency lifetime license for only $149. I grabbed myself a license immediately once the Black Friday Cyber Monday deal period starting. It is ending soon and we recommend you do the same.
Coupon Code: auto-applied
Discount: Up to 50%
Expiry Date: 2nd December 2020
Visit Blocksy
7) Virusdie
Deals for Web Security solutions are rare, hence we always recommend them when they come on board. But most web security deals are often limited by the number of sites based on the amount you invest. However, with Virusdie, you are able to get a very generous unlimited sites agency license during this 2020 Black Friday Cyber Monday period.
Granted that the agency lifetime license isn't cheap, but if you run a couple of sites or a digital agency, you would be able to get back your return of investment in due time. Especially if you are able to show your clients the value of keeping their websites safe.
Compared to MalCare, Virusdie does not yet do database scans, which limits its effectiveness for hacked sites. But this is expected to be resolved by 2021.
The Virusdie deal ends in two days. Grab yourself a license before the timer runs out or before the codes run dry.
Expiry Date: 3rd December 2020
Visit Virusdie
8) Crocoblock
If you are an Elementor user, Crocoblock is the addon that you don't want to leave out of your toolkit. You see, while there are many Elementor Addons out there, Crocoblock is unique because rather than adding just elements, Crocoblock has a set of plugins that does different things. This includes JetEngine for Custom Post Types, JetWooBuilder if you want to revamp your WooCommerce pages and JetAppointment for appointments and bookings.
We usually pair Crocoblock with a regular Elementor Addon (Essentials Addons, PowerPack Addons or Ultimate Addons), in order to deliver powerful and beautiful sites to clients.
Crocoblock has raised their prices through the years, but we don't blame them. They bring so much to an Elementor site. We advice grabbing the lifetime license with the Black Friday code, which gives you a 25% OFF from the regular lifetime price. This takes the All-Inclusive Lifetime price to $563 instead of the regular $750. Getting onboard right now will ensure that you'll not be affected if and when Crocoblock raises their prices again. Or when they discontinue selling the lifetime license.
Coupon Code: CrocoBF2020
Discount: 40%
Expiry Date: 2nd December 2020
Visit Crocoblock
9) Offeo
No, Offeo isn't some new plugin, but a cutting edge video content creation tool currently on a Black Friday Cyber Monday Lifetime Deal. Offeo allows design-limited people to create stunning animations, easily. If that's you, you don't want to miss the tool.
Though Offeo came unto the scene in 2018, it was only this year that someone managed to convince Offeo to do a lifetime deal. And the first deal did really well. Now in its second deal, the prices has increased, but remains attractive since Offeo has not stopped innovating nor improving their software. What was previously good has become stunning.
We recommend that you grab yourself a seat or two before the deal ends as Offeo is discontinuing their free tier shortly. This means, if you like the tool, you would have to subscribe to Offeo's monthly subscription fee after this.
Expiry Date: 2nd December
Visit Offeo
Best Black Friday Cyber Monday Deals: Conclusion
The Black Friday Cyber Monday deals period remain the best time to save on money and upgrade your toolkit. While we would recommend grabbing most of the deals listed above, it is best to purchase what you need. If you run a digital agency, these tools will help you edge in front of your competitors, tech-wise.
If you are on a tight budget and can only buy three of the deals listed above, we recommend that you buy:
Virusdie – As web security apps are very rare. Lifetime unlimited sites website security apps has never been heard of.
Offeo – Videos are becoming an in thing. With videos, you can do SEO via YouTube, or captivate your customers via Instagram and Facebook. Offeo does short, stunning videos really well and it'll be hard to find a similar quality app on lifetime
Stackable Premium – Gutenberg is rapidly maturing and is being emphasized by WordPress with the upcoming full site editing feature. As one of the best Gutenberg Addon around, we recommend grabbing the lifetime licesne of Stackable Premium before the prices permanently goes up.
| Name | Type | Lifetime License? | Brand | Discount | Coupon Code | Start Date | End Date | URL |
| --- | --- | --- | --- | --- | --- | --- | --- | --- |
| AAWP - Amazon Affiliates WordPress Plugin | Amazon Affiliates | N | fdmedia | 30.00% | BLACKWEEK20 | 11/23/2020 | 11/30/2020 | More Details |
| ACF Blocks | Gutenberg Addon | N | CakeWP | 50.00% | Auto-Applied | 11/10/2020 | 11/30/2020 | More Details |
| Admin Columns Pro | Administrative | N | Codepress | 35.00% | Auto-Applied | 11/25/2020 | 12/2/2020 | More Details |
| AdSanity | Ad Management | Y | Pixel Jar | 40.00% | CYBERSANITY40 | 11/27/2020 | 12/4/2020 | More Details |
| Advanced Coupons | WooCommerce Addon | N | Rymera Web | 60.00% | BF2020 | 11/23/2020 | 12/1/2020 | More Details |
| Advanced Custom Fields | Custom Fields & Post Types | N | ACF | 30.00% | blackfriday2020 | 11/24/2020 | 12/1/2020 | More Details |
| Advanced Database Cleaner | Database Cleaner | Y | SigmaPlugin | 15.00% | BF2020 | 11/24/2020 | 11/30/2020 | More Details |
| Affiliate Coupons | Coupons | N | - | 30.00% | BLACKWEEK2020 | 11/23/2020 | 11/30/2020 | More Details |
| AffiliateWP | Affiliate Software | N | Sandhills Development | 25.00% | SALE2020 | 11/27/2020 | 12/4/2020 | More Details |
| AliDropship | Affiliate Marketing | Y | - | 40.00% | Auto-Applied | 11/23/2020 | 11/29/2020 | More Details |
| All in One SEO Pack Pro | SEO | N | Awesome Motive | TBA | Auto-Applied | 11/23/2020 | 11/30/2020 | More Details |
| Amalinks Pro | Amazon Affiliates | Y | - | 50.00% | Auto-Applied | 11/27/2020 | 12/1 | More Details |
| Amelia | Appointments & Bookings | Y | TMS | 30.00% | Auto-Applied | 11/20/2020 | 12/7/2020 | More Details |
| AppPresser | Mobile App Creator | N | AppPresser | 20.00% | 20OFF2020 | 11/12/2020 | 11/30/2020 | More Details |
| Appsero | Software Licensing | N | wedevs | 60.00% | Auto-Applied | 11/25/2020 | 12/2/2020 | More Details |
| Astra Agency Bundle | Bundle | Y | Astra | 30.00% | Auto-Applied | 11/24/2020 | 12/1/2020 | More Details |
| Astra Theme | Theme | Y | Astra | 30.00% | Auto-Applied | 11/24/2020 | 12/1/2020 | More Details |
| AutomatorWP | Automation | N | GamiPress | 40.00% | BFCM2020 | 11/24/2020 | 11/30/2020 | More Details |
| AWP Classifieds Plugin | Classifieds | N | Strategy11 | 30.00% | Auto-Applied | 11/23/2020 | 12/1/2020 | More Details |
| AWS S3 Plugin | Media Offload | N | Upcasted | 20.00% | Auto-Applied | 11/27/2020 | 11/30/2020 | More Details |
| AzonPress | Amazon Affiliates | Y | WP Manage Ninja | 40.00% | BFCM-LTD2020 | 11/16/2020 | 11/30/2020 | More Details |
| Barn2 Plugins | Collection | Y | Barn2 | 30.00% | BF2020 | 11/23/2020 | 11/30/2020 | More Details |
| Beaver Builder | Page Builder | N | Beaver Builder | 25.00% | Auto-Applied | 11/27/2020 | 11/30/2020 | More Details |
| BetterDocs | Knowledge Base & Wiki | Y | WPDeveloper | 40.00% | Auto-Applied | 11/23/2020 | 11/30/2020 | More Details |
| Blocksy Pro | Theme | Y | Creative Themes | 50.00% | Auto-Applied | 11/24/2020 | 11/30/2020 | More Details |
| Blog Designer Pack Pro | Gutenberg Addon | Y | - | 20.00% | FSBFCM2020 | 11/27/2020 | 11/30/2020 | More Details |
| BlogBing Feedy | Feedback Management | Y | BlogBing | TBA | Auto-Applied | 11/26/2020 | 11/30/2020 | More Details |
| BlogBing Keywords | Keyword Research | Y | BlogBing | TBA | Auto-Applied | 11/26/2020 | 11/30/2020 | More Details |
| BlogBing Mentions | Keywords Monitoring | Y | BlogBing | TBA | Auto-Applied | 11/26/2020 | 11/30/2020 | More Details |
| BlogVault | Backup & Staging | N | BlogVault | 30.00% | 30OFFBF2020 | 11/27/2020 | 12/3/2020 | More Details |
| Bloom | Optin Forms & Lead Generation | Y | Elegant Themes | 25.00% | Auto-Applied | 11/26/2020 | 11/29/2020 | More Details |
| Brizy Pro | Page Builder | Y | Brizy | 30.00% | Auto-Applied | 11/24/2020 | 11/30/2020 | More Details |
| BuddyBoss | Community & Forums | N | Boss Media | 30.00% | Auto-Applied | 11/25/2020 | TBA | More Details |
| Build WooFunnels | WooCommerce Conversion Focused | N | - | 30.00% | Auto-Applied | 11/23/2020 | 11/30/2020 | More Details |
| Business Directory Plugin | Listings & Directory | N | Strategy11 | 30.00% | Auto-Applied | 11/23/2020 | 12/1/2020 | More Details |
| Cart Lift | WooCommerce Addon | Y | RexTheme | 60.00% | REXBF40 | 11/15/2020 | 12/2/2020 | More Details |
| CartFlows Pro | WooCommerce Conversion Focused | N | CartFlows | 30.00% | Auto-Applied | 11/24/2020 | 11/30/2020 | More Details |
| CartFlows Pro Lifetime | WooCommerce Conversion Focused | Y | CartFlows | 30.00% | Auto-Applied | 11/24/2020 | 11/30/2020 | More Details |
| Clearfy Pro | Cache & Performance | Y | webcratic | 40.00% | blackfriday2020 | 11/24/2020 | 12/1/2020 | More Details |
| Click Ranger Pro | Google Analytics | Y | Pixel Jar | 40.00% | CYBERPRO40 | 11/27/2020 | 12/4/2020 | More Details |
| CobaltApps | Bundle | Y | CobaltApps | 35.00% | BLACKFRIDAY35 | 11/27/2020 | 11/30/2020 | More Details |
| Coming Soon & Maintenance Mode Pro | Maintenance Page | Y | AppSumo Deal | AppSumo | Auto-Applied | 11/1/2020 | 12/1/2020 | More Details |
| Conditional Checkout Fields | WooCommerce Addon | N | Amplify Plugins | 50.00% | Auto-Applied | 11/27/2020 | 12/13/2020 | More Details |
| Content Aware Sidebars | Sidebars | N | dev Institute | 30.00% | BFCM20 | 11/23/2020 | 12/1/2020 | More Details |
| Content Notify | RSS Feed | N | Fuel Ltd | 50.00% | Auto-Applied | 11/23/2020 | 11/30/2020 | More Details |
| Convert Pro | Optin Forms & Lead Generation | Y | Astra | 30.00% | Auto-Applied | 11/24/2020 | 12/1/2020 | More Details |
| Crocoblock | Elementor Addon | Y | - | 40.00% | CrocoBF2020 | 11/24/2020 | 11/30/2020 | More Details |
| CSS Hero | CSS Editor | Y | - | 70.00% | Auto-Applied | 11/27/2020 | 11/30/2020 | More Details |
| Directorist | Listings & Directory | Y | - | 60.00% | Auto-Applied | 11/24/2020 | 12/5/2020 | More Details |
| Divi | Page Builder | Y | Elegant Themes | 25.00% | Auto-Applied | 11/26/2020 | 11/29/2020 | More Details |
| DiviMonk | Divi - Template Library | Y | - | 50.00% | Auto-Applied | 11/24/2020 | 12/6/2020 | More Details |
| DiviSumo | Divi Toolkit | N | CakeWP | 50.00% | Auto-Applied | 11/10/2020 | 11/30/2020 | More Details |
| DiviWP | Divi - Template Library | Y | - | 30.00% | BLACKFRIDAY | 11/25/2020 | 12/2/2020 | More Details |
| DocketWP | Cloud Checklists | N | - | 35.00% | TABFTW | 11/23/2020 | 11/30/2020 | More Details |
| Dokan | WooCommerce Marketplace | Y | wedevs | 60.00% | Auto-Applied | 11/23/2020 | 11/27/2020 | More Details |
| Dynamic Content for Elementor | Elementor Addon | Y | Ovation | 30.00% | Auto-Applied | 11/23/2020 | 11/30/2020 | More Details |
| Easy Digital Downloads | Ecommerce | N | Sandhills Development | 25.00% | SALE2020 | 11/27/2020 | 12/4/2020 | More Details |
| Easy Pricing Tables | Pricing Tables | N | Fatcat Apps | 20.00% | BF2020 | 11/25/2020 | 12/1/2020 | More Details |
| Elegant Marketplace | Software Marketplace | Y | - | 30.00% | CYBER | 11/13/2020 | 12/1/2020 | More Details |
| Elegant Themes | Bundle | Y | Elegant Themes | 25.00% | Auto-Applied | 11/26/2020 | 11/29/2020 | More Details |
| Elementor | Page Builder | N | - | 25.00% | Auto-Applied | 11/24/2020 | 12/2/2020 | More Details |
| ElementsKit | Elementor Addon | Y | AppSumo Deal | AppSumo | Auto-Applied | 11/1/2020 | 12/1/2020 | More Details |
| EmbedPress | Utility Plugin | Y | WPDeveloper | 40.00% | Auto-Applied | 11/23/2020 | 11/30/2020 | More Details |
| Envira Gallery | Image & Video Gallery | N | Imagely x Envira | 34.00% | Auto-Applied | 11/23/2020 | 12/4/2020 | More Details |
| Essential Addons for Elementor | Elementor Addon | Y | WPDeveloper | 40.00% | Auto-Applied | 11/23/2020 | 11/30/2020 | More Details |
| Etoile Web Design Plugins | Bundle | N | - | 30.00% | Auto-Applied | 11/26/2020 | 11/29/2020 | More Details |
| Event Espresso | Events Ticketing & Calendar | N | Event Espresso | 50.00% | Auto-Applied | 11/24/2020 | 12/1/2020 | More Details |
| Everest Forms | Forms | Y | WPEverest | 25.00% | BFCM2020 | 11/24/2020 | 11/27/2020 | More Details |
| ExactMetrics | SEO | N | Awesome Motive | 70.00% | Auto-Applied | 11/23/2020 | 11/30/2020 | More Details |
| Extras for Elementor | Elementor Addon | Y | Namogo | 45.00% | Auto-Applied | 11/23/2020 | 11/30/2020 | More Details |
| Fatcat Apps | Bundle | N | Fatcat Apps | 20.00% | BF2020 | 11/25/2020 | 12/1/2020 | More Details |
| Feeds for YouTube | Social Media Feed | N | Smash Balloon | 70.00% | Auto-Applied | 11/23/2020 | 11/30/2020 | More Details |
| FireupWP | Server Control Panel | Y | wpclouddeploy | $1,995 | Auto-Applied | 11/24/2020 | 11/30/2020 | More Details |
| Five Star Plugins | Bundle | Y | - | 30.00% | Auto-Applied | 11/27/2020 | 11/30/2020 | More Details |
| Flexia Pro | Theme | Y | WPDeveloper | 40.00% | Auto-Applied | 11/23/2020 | 11/30/2020 | More Details |
| Flexible Shipping Pro | WooCommerce Extension | N | WPDesk | 30.00% | Auto-Applied | 11/27/2020 | 11/30/2020 | More Details |
| Fluent Forms Pro | Forms | Y | WP Manage Ninja | 40.00% | BFCM-LTD2020 | 11/16/2020 | 11/30/2020 | More Details |
| FluentCRM Pro | CRM | N | WP Manage Ninja | 40.00% | BFCM-LTD2020 | 11/16/2020 | 11/30/2020 | More Details |
| Flycart | Collection - WooCommerce | N | - | 30.00% | Auto-Applied | 11/20/2020 | 12/4/2020 | More Details |
| FooBar Pro | Notification Bar | N | FooPlugins | 25.00% | FooBF25 | 11/20/2020 | 11/30/2020 | More Details |
| FooBox Pro | Lightbox | N | FooPlugins | 25.00% | FooBF25 | 11/20/2020 | 11/30/2020 | More Details |
| FooEvents | Events Ticketing & Calendar | N | FooEvents | 50.00% | BF20 | 11/24/2020 | 11/30/2020 | More Details |
| FooGallery Pro | Image & Video Gallery | N | FooPlugins | 25.00% | FooBF25 | 11/20/2020 | 11/30/2020 | More Details |
| FooSales | POS System | N | FooEvents | 50.00% | BF20 | 11/24/2020 | 11/30/2020 | More Details |
| Formidable Forms | Forms | N | Strategy11 | 30.00% | Auto-Applied | 11/23/2020 | 12/1/2020 | More Details |
| Full Screen Background Images | Utility Plugin | N | Amplify Plugins | 50.00% | Auto-Applied | 11/27/2020 | 12/13/2020 | More Details |
| GamiPress | Automation | N | GamiPress | 40.00% | BFCM2020 | 11/24/2020 | 11/30/2020 | More Details |
| GeneratePress | Theme | Y | Tom Usborne | 45.00% | Auto-Applied | 11/26/2020 | 11/30/2020 | More Details |
| Genesis Pro | Theme | N | StudioPress | 30.00% | SP3FREE | 11/23/2020 | 12/4/2020 | More Details |
| GeoDirectory | Listings & Directory | Y | AyeCode | 35.00% | BF2020 | 11/26/2020 | 12/3/2020 | More Details |
| GiveWP | Donation | N | GiveWP | 50.00% | Auto-Applied | 11/27/2020 | 12/1/2020 | More Details |
| Google Maps Widget | Google Maps | Y | WebFactory | 30.00% | Auto-Applied | 11/23/2020 | 12/5/2020 | More Details |
| Gravity Forms | Forms | N | Rocketgenius | 50.00% | Auto-Applied | 11/25/2020 | 12/1/2020 | More Details |
| Gravity Hopper | Gravity Forms Addon | N | - | 50.00% | BLACKBIRD2020 | 11/11/2020 | 11/30/2020 | More Details |
| Gravity Wiz | Gravity Forms Addon | N | Gravity Wiz | 50.00% | Auto-Applied | 11/23/2020 | 11/30/2020 | More Details |
| GravityView | Gravity Forms Addon | N | Katz Web Services | 30.00% | Auto-Applied | 11/23/2020 | 11/30/2020 | More Details |
| Greta Themes | Themes Shop | Y | WP Meta Box | 50.00% | BF2020 | 11/24/2020 | 12/4/2020 | More Details |
| Gridbuilder WP | Grid Layout & Faceted Search | Y | Gridbuilder | 40.00% | BFCM40 | 11/24/2020 | 12/1/2020 | More Details |
| GridPane | Server Control Panel | N | GridPane | 20.00% | Auto-Applied | 11/24/2020 | 11/30/2020 | More Details |
| Groundhogg | Marketing Automation | N | Groundhogg | 25.00% | Auto-Applied | 11/23/2020 | 11/26/2020 | More Details |
| Groundhogg | Marketing Automation | N | Groundhogg | 20.00% | Auto-Applied | 11/27/2020 | 11/28/2020 | More Details |
| Groundhogg | Marketing Automation | N | Groundhogg | 15.00% | Auto-Applied | 11/29/2020 | 11/30/2020 | More Details |
| GS Plugins | Collection | N | GS Plugins | 40.00% | BF2020 | 11/24/2020 | 11/30/2020 | More Details |
| Gutenberg Post Blocks | Gutenberg Addon | Y | WPXPO | 50.00% | Auto-Applied | 11/23/2020 | 11/27/2020 | More Details |
| Gutenberg Pro | Gutenberg Addon | Y | PootlePress | 40.00% | Auto-Applied | 11/26/2020 | 12/4/2020 | More Details |
| Gutener Theme | Theme | Y | KeonThemes | 30.00% | FSBFCM2020 | 11/27/2020 | 11/30/2020 | More Details |
| Happy Addons for Elementor | Elementor Addon | Y | wedevs | 50.00% | Auto-Applied | 11/23/2020 | 11/27/2020 | More Details |
| Helpie KB | Knowledge Base & Wiki | N | Helpie WP | 25.00% | Auto-Applied | 11/25/2020 | 12/5/2020 | More Details |
| Iceberg | Mark Down Editor | Y | Jeffrey Carandang | 20.00% | Auto-Applied | 11/24/2020 | 11/30/2020 | More Details |
| Icegram | Optin Forms & Lead Generation | Y | StoreApps | 35.00% | Auto-Applied | 11/24/2020 | 12/2/2020 | More Details |
| iconicWP | Bundle - WooCommerce | N | Iconic | 30.00% | Auto-Applied | 11/23/2020 | 11/30/2020 | More Details |
| If-So | Conversion Optimisation | Y | AppSumo Deal | AppSumo | Auto-Applied | 11/24/2020 | 11/30/2020 | More Details |
| Imagely | Image & Video Gallery | N | Imagely x Envira | 40.00% | BF40 | 11/23/2020 | 12/4/2020 | More Details |
| Instagram Gallery | Social Media Feed | Y | QuadLayers | 50.00% | QUADBF2020 | 11/25/2020 | 11/29/2020 | More Details |
| Internal Link Juicer | SEO - Link Builder | Y | - | 30.00% | FSBFCM2020 | 11/27/2020 | 11/30/2020 | More Details |
| iThemes | Bundle | N | iThemes | 40.00% | Auto-Applied | 11/27/2020 | 11/30/2020 | More Details |
| iThemes Security | Website Security | N | iThemes | 40.00% | Auto-Applied | 11/27/2020 | 11/30/2020 | More Details |
| Jetpack | Backup & Security | N | Automattic | 40.00% | Auto-Applied | 11/20/2020 | 11/30/2020 | More Details |
| Kadence | Bundle | Y | Kadence | 35.00% | Auto-Applied | 11/16/2020 | 11/30/2020 | More Details |
| KeyPress UI Manager | Utility Plugin | Y | KeyPress Media | 30.00% | Auto-Applied | 11/23/2020 | 11/30/2020 | More Details |
| Landing Page Cat | Landing Page Builder | N | Fatcat Apps | 20.00% | BF2020 | 11/25/2020 | 12/1/2020 | More Details |
| LearnDash Black Friday | Learning Management System | N | LearnDash | 50.00% | BF2020 | 11/27/2020 | 11/27/2020 | More Details |
| LearnDash Cyber Monday | Learning Management System | N | LearnDash | 50.00% | CM2020 | 11/30/2020 | 11/30/2020 | More Details |
| LifterLMS | Learning Management System | N | - | 20.00% | BLACKFRIDAY20 | 11/1/2020 | 11/30/2020 | More Details |
| LinkWhisper | SEO - Link Builder | N | - | $25 OFF | blackfriday | 11/27/2020 | 12/2/2020 | More Details |
| LiveCanvas | Page Builder | Y | - | 50.00% | BFCM2020 | 11/23/2020 | 11/30/2020 | More Details |
| MailOptin | Optin Forms & Lead Generation | Y | Proper Fraction | 40.00% | BFCM2020 | 11/27/2020 | 11/30/2020 | More Details |
| MailPoet | Optin Forms & Lead Generation | Y | AppSumo Deal | AppSumo | Auto-Applied | 11/24/2020 | 11/30/2020 | More Details |
| MalCare | Website Security | N | BlogVault | 30.00% | 30OFFBF2020 | 11/27/2020 | 12/3/2020 | More Details |
| Master Addons for Elementor | Elementor Addon | Y | - | 50.00% | BLACKFRIDAY50 | 11/24/2020 | 11/30/2020 | More Details |
| Media Library Organizer | Media Library | Y | - | 40.00% | BF2020 | 11/27/2020 | 11/30/2020 | More Details |
| MemberPress | Membership | N | Caseproof | Up to $250 OFF | BF2020 | 11/23/2020 | 12/1/2020 | More Details |
| Meta Box | Custom Fields & Post Types | Y | WP Meta Box | 50.00% | BF2020 | 11/24/2020 | 12/4/2020 | More Details |
| MetForm | Forms | Y | WPMet | 60.00% | BFCM2020 | 11/26/2020 | 12/2/2020 | More Details |
| MH Themes | Themes Shop | Y | fdmedia | 30.00% | BLACKWEEK2020 | 11/23/2020 | 11/30/2020 | More Details |
| Mission Ctrl | Dashboard x Gutenberg | Y | Mission Ctrl | 40.00% | poststatus2020 | 11/26/2020 | 11/30/2020 | More Details |
| Monarch | Social Sharing Buttons | Y | Elegant Themes | 25.00% | Auto-Applied | 11/26/2020 | 11/29/2020 | More Details |
| MonsterContracts | Contracts | N | Brilliant Web Works | 20.00% | BLACKFRIDAY | 11/26/2020 | 11/28/2020 | More Details |
| MonsterInsights | Google Analytics | N | Awesome Motive | 70.00% | Auto-Applied | 11/23/2020 | 11/30/2020 | More Details |
| MotoPress | Bundle | Y | MotoPress | 40.00% | Auto-Applied | 11/22/2020 | 12/4/2020 | More Details |
| MyCred | Bundle | N | WPExperts | 30.00% | BFCM30 | 11/23/2020 | 11/30/2020 | More Details |
| MyThemeShop | Bundle | N | MyThemeShop | 40.00% | Auto-Applied | 11/23/2020 | 12/3/2020 | More Details |
| New User Approve | User Approvals | Y | - | 40.00% | BFCM40 | 11/27/2020 | 11/30/2020 | More Details |
| Newsletter Glue | Newsletters | N | Newsletter Glue | 25.00% | Auto-Applied | 11/24/2020 | 1/28/2021 | More Details |
| Nextend Social Login | Social Login | Y | Nextend | 40.00% | SAVE4020 | 11/26/2020 | 12/1/2020 | More Details |
| Ninja Forms | Forms | Y | WP Ninjas | 30.00% | Auto-Applied | 11/27/2020 | 12/1/2020 | More Details |
| Ninja Tables Pro | Tables | Y | WP Manage Ninja | 40.00% | BFCM-LTD2020 | 11/16/2020 | 11/30/2020 | More Details |
| NotificationX | Social Proof | Y | WPDeveloper | 40.00% | Auto-Applied | 11/23/2020 | 11/30/2020 | More Details |
| Novashare | Social Sharing Buttons | N | ForgeMedia | 30.00% | BLACKFRIDAY | 11/16/2020 | 12/1/2020 | More Details |
| OceanWP | Theme | N | OceanWP | 40.00% | FSBFCM2020 | 11/27/2020 | 11/30/2020 | More Details |
| optimizeform | WooCommerce Collection | N | - | 65.00% | Auto-Applied | 11/19/2020 | 12/7/2020 | More Details |
| Optin Cat | Optin Forms & Lead Generation | N | Fatcat Apps | 20.00% | BF2020 | 11/25/2020 | 12/1/2020 | More Details |
| Optinly | Optin Forms & Lead Generation | N | - | 30.00% | Auto-Applied | 11/20/2020 | 12/4/2020 | More Details |
| OptinMonster | Optin Forms & Lead Generation | N | Awesome Motive | 60.00% | Auto-Applied | 11/23/2020 | 11/30/2020 | More Details |
| Page Builder Framework | Theme | Y | Page Builder Framework | 30.00% | Auto-Applied | 11/23/2020 | 11/30/2020 | More Details |
| Page Generator Pro | Page Generator | Y | WPZinc | 40.00% | BF2020 | 11/27/2020 | 11/30/2020 | More Details |
| PageBuilder Pro | Page Builder | Y | PootlePress | 40.00% | Auto-Applied | 11/26/2020 | 12/4/2020 | More Details |
| Paid Member Subscriptions | Membership | N | Cozmoslabs | 25.00% | BFCM2020 | 11/27/2020 | 12/1/2020 | More Details |
| Paid Memberships Pro | Membership | N | Stranger Studios | 33.00% | Auto-Applied | 11/26/2020 | 12/2/2020 | More Details |
| Password Policies Manager | Website Security | N | WP White Security | 40.00% | BF202040 | 11/25/2020 | 12/2/2020 | More Details |
| Payment Page | Payments | Y | Gaucho Plugins | 60.00% | Auto-Applied | 11/24/2020 | 12/1/2020 | More Details |
| perfmatters | Cache & Performance | N | ForgeMedia | 30.00% | BLACKFRIDAY | 11/16/2020 | 12/1/2020 | More Details |
| Permalink Manager Pro | Utility Plugin | Y | Bismit Maciej Bis | 25.00% | BLACKF20 | 11/24/2020 | 11/30/2020 | More Details |
| Pixel Cat | Facebook Pixels | N | Fatcat Apps | 20.00% | BF2020 | 11/25/2020 | 12/1/2020 | More Details |
| PootlePress | Collection | Y | PootlePress | 40.00% | Auto-Applied | 11/26/2020 | 12/4/2020 | More Details |
| PowerPack for Beaver Builder | Beaver Addon | Y | Ideabox Creations | 50.00% | Auto-Applied | 11/24/2020 | 12/6/2020 | More Details |
| PowerPack for Elementor | Elementor Addon | Y | Ideabox Creations | 50.00% | Auto-Applied | 11/24/2020 | 12/6/2020 | More Details |
| Pretty Link Pro | Affiliate Links Manager | N | Caseproof | Up to $70 OFF | BF2020 | 11/23/2020 | 12/1/2020 | More Details |
| Prime Slider | Slider for Elementor | Y | - | 70.00% | FSBFCM2020 | 11/27/2020 | 11/30/2020 | More Details |
| Profile Builder Pro | User Registration & Login | N | Cozmoslabs | 25.00% | BFCM2020 | 11/27/2020 | 12/1/2020 | More Details |
| ProfilePress | User Registration & Login | Y | - | 40.00% | BFCM2020 | 11/27/2020 | 11/30/2020 | More Details |
| Project Huddle | Client Feedback | Y | - | 30.00% | Auto-Applied | 11/27/2020 | 12/4/2020 | More Details |
| Project Panorama | Project Management | Y | - | 50.00% | Auto-Applied | 11/21/2020 | 12/1/2020 | More Details |
| Putler | Analytics & Insights | N | StoreApps | 25.00% | Auto-Applied | 11/24/2020 | 12/2/2020 | More Details |
| QuadLayers | Bundle | Y | QuadLayers | 50.00% | QUADBF2020 | 11/25/2020 | 11/29/2020 | More Details |
| Qubely Pro | Gutenberg Addon | Y | AppSumo Deal | AppSumo | Auto-Applied | 11/1/2020 | 12/1/2020 | More Details |
| Quick Checkout | WooCommerce Addon | N | Amplify Plugins | 50.00% | Auto-Applied | 11/27/2020 | 12/13/2020 | More Details |
| Quiz Cat | Quiz Plugin | N | Fatcat Apps | 20.00% | BF2020 | 11/25/2020 | 12/1/2020 | More Details |
| RafflePress | Giveaways | Y | Awesome Motive | 30.00% | Auto-Applied | 11/23/2020 | 11/30/2020 | More Details |
| Recipe Card Blocks Pro | SEO - Structured Data | N | WPZOOM | 30.00% | Auto-Applied | 11/23/2020 | 12/2/2020 | More Details |
| Restrict Content Pro | Membership | Y | iThemes | 30.00% | Auto-Applied | 11/27/2020 | 11/30/2020 | More Details |
| Retainful | Abandoned Cart Recovery | N | - | 30.00% | Auto-Applied | 11/20/2020 | 12/4/2020 | More Details |
| ReviewX | WooCommerce Reviews | Y | WPDeveloper | 40.00% | Auto-Applied | 11/23/2020 | 11/30/2020 | More Details |
| Schema Pro | SEO - Schema | Y | Astra | 30.00% | Auto-Applied | 11/24/2020 | 12/1/2020 | More Details |
| Security Ninja Pro | Website Security | Y | Web Factory | 50.00% | Auto-Applied | 11/27/2020 | 12/1/2020 | More Details |
| SeedProd | Maintenance Page | N | Awesome Motive | 70.00% | Auto-Applied | 11/23/2020 | 11/30/2020 | More Details |
| SEO Booster | SEO | Y | cleverplugins | 50.00% | FSBFCM2020 | 11/27/2020 | 11/30/2020 | More Details |
| SEOPress | SEO - General | N | SEOPress | 30.00% | Auto-Applied | 11/25/2020 | 12/2/2020 | More Details |
| ShapedPlugin | Bundle | Y | - | 30.00% | BF2020 | 11/25/2020 | 12/3/2020 | More Details |
| Simple Author Box | Author Box | N | Web Factory | 30.00% | bf2020 | 11/23/2020 | 12/6/2020 | More Details |
| Sliced Invoices | Invoicing | N | - | 30.00% | CYBERNOVEMBER | 11/1/2020 | 11/30/2020 | More Details |
| SlickMenu | Menu Enhancement | Y | - | 40.00% | FSBFCM2020 | 11/27/2020 | 11/30/2020 | More Details |
| Smart Slider 3 | Slider | Y | Nextend | 40.00% | SAVE4020 | 11/26/2020 | 12/1/2020 | More Details |
| Smash Balloon Facebook Feed Pro | Social Media Feed | N | Awesome Motive | 70.00% | Auto-Applied | 11/23/2020 | 11/30/2020 | More Details |
| Smash Balloon Instagram Feed Pro | Social Media Feed | N | Awesome Motive | 70.00% | Auto-Applied | 11/23/2020 | 11/30/2020 | More Details |
| Smash Balloon Twitter Feeds Pro | Social Media Feed | N | Awesome Motive | 70.00% | Auto-Applied | 11/23/2020 | 11/30/2020 | More Details |
| Social Booster | Social Posting | Y | RexTheme | 60.00% | REXBF40 | 11/15/2020 | 12/2/2020 | More Details |
| Social Rocket Pro | Social Sharing Buttons | N | - | 30.00% | BFCM2020 | 11/1/2020 | 11/30/2020 | More Details |
| Social Snap | Social Sharing Buttons | N | - | 50.00% | BFCM | 11/20/2020 | 12/4/2020 | More Details |
| SpinupWP | Server Control Panel | N | Delicious Brains | 75.00% | Auto-Applied | 11/23/2020 | 12/1/2020 | More Details |
| Spotlight Pro | Social Media Feed | N | RebelCode | 20.00% | BF20 | 11/24/2020 | 12/1/2020 | More Details |
| Sprout Invoices | Invoicing | N | Web Ventures | 55.00% | CYBER | 11/1/2020 | 12/1/2020 | More Details |
| Stackable Premium | Gutenberg Addon | Y | Gambit | 50.00% | Auto-Applied | 11/23/2020 | 11/30/2020 | More Details |
| StoreApps | Bundle - WooCommerce | Y | StoreApps | 30.00% | Auto-Applied | 11/24/2020 | 12/2/2020 | More Details |
| Storefront Blocks | Gutenberg Addon | Y | PootlePress | 40.00% | Auto-Applied | 11/26/2020 | 12/4/2020 | More Details |
| Storefront Pro | Storefront Extension | Y | PootlePress | 40.00% | Auto-Applied | 11/26/2020 | 12/4/2020 | More Details |
| Sugar Calendar | Events Ticketing & Calendar | Y | Sandhills Development | 25.00% | SALE2020 | 11/27/2020 | 12/4/2020 | More Details |
| Swift Control Pro | Utility Plugin | Y | Page Builder Framework | 30.00% | Auto-Applied | 11/23/2020 | 11/30/2020 | More Details |
| Template Monster | Theme Marketplace | N | - | 70.00% | Auto-Applied | 11/20/2020 | 12/2/2020 | More Details |
| Termageddon | Terms & Conditions | N | - | 80.00% | Auto-Applied | 11/23/2020 | 12/6/2020 | More Details |
| The Events Calendar | Events Ticketing & Calendar | N | - | 40.00% | Auto-Applied | 11/23/2020 | 11/30/2020 | More Details |
| The Landing Factory Elementor Templates | Template Library - Elementor | Y | The Landing Factory | 30.00% | BF2020 | 11/24/2020 | 11/30/2020 | More Details |
| The Landing Factory Elementor Templates | Template Library - Thrive Architect | Y | The Landing Factory | 30.00% | BF2020 | 11/24/2020 | 11/30/2020 | More Details |
| The Newsletter Plugin | Newsletters | N | Web Agile | 50.00% | Auto-Applied | 11/24/2020 | 11/30/2020 | More Details |
| The Plus Addons for Elementor | Elementor Addon | Y | POSIMYTH Team | 30.00% | THANKYOU | 11/24/2020 | 12/4/2020 | More Details |
| Theia Post Slider | Slider | N | - | 50.00% | Auto-Applied | 11/10/2020 | 12/2/2020 | More Details |
| Themeum | Collection | Y | Themeum | 90.00% | Auto-Applied | 11/23/2020 | 11/30/2020 | More Details |
| ThirstyAffiliates | Affiliate Links Manager | N | Caseproof | 30.00% | BF2020 | 11/23/2020 | 12/1/2020 | More Details |
| Tiktok Feed | Social Media Feed | Y | QuadLayers | 50.00% | QUADBF2020 | 11/25/2020 | 11/29/2020 | More Details |
| TotalPoll | Polls | N | TotalSuite | 50.00% | Auto-Applied | 11/24/2020 | 12/3/2020 | More Details |
| TranslatePress | Multilingual | N | Cozmoslabs | 25.00% | BFCM2020 | 11/27/2020 | 12/1/2020 | More Details |
| Tripetto | Forms | Y | - | 50.00% | Auto-Applied | 11/27/2020 | 12/4/2020 | More Details |
| Tutor LMS | Learning Management System | Y | Themeum | 50.00% | Auto-Applied | 11/23/2020 | 11/30/2020 | More Details |
| Tyche Softwares | Bundle - WooCommerce | Y | Tyche Softwares | 60.00% | Auto-Applied | 11/23/2020 | 11/30/2020 | More Details |
| TypeK | Cache & Performance | Y | WPTypek | 60.00% | martech-single | 11/24/2020 | 11/30/2020 | More Details |
| Ultimate Addons for Beaver Builder | Beaver Addon | Y | Astra | 30.00% | Auto-Applied | 11/24/2020 | 12/1/2020 | More Details |
| Ultimate Addons for Elementor | Elementor Addon | Y | Astra | 30.00% | Auto-Applied | 11/24/2020 | 12/1/2020 | More Details |
| Ultimate Dashboard Pro | Administrative | Y | Page Builder Framework | 30.00% | Auto-Applied | 11/23/2020 | 11/30/2020 | More Details |
| Ultimeter | Progress Bar | Y | - | 30.00% | FSBFCM2020 | 11/27/2020 | 11/30/2020 | More Details |
| Uncanny Automator | Automation | N | Uncanny Owl | 35.00% | UABF2020 | 11/27/2020 | 11/30/2020 | More Details |
| Uncanny Owl | LearnDash Extensions | N | Uncanny Owl | 75.00% | ALLACCESSBF | 11/27/2020 | 11/30/2020 | More Details |
| Under Construction Page Pro | Maintenance Page | Y | Web Factory | 50.00% | Auto-Applied | 11/23/2020 | 12/6/2020 | More Details |
| Unlimited Elements for Elementor | Elementor Addon | N | - | 50.00% | Auto-Applied | 11/27/2020 | 11/30/2020 | More Details |
| User Registration | User Registration & Login | Y | WPEverest | 25.00% | BFCM2020 | 11/24/2020 | 11/27/2020 | More Details |
| UsersWP | User Profiles | Y | AyeCode | 35.00% | BF2020 | 11/26/2020 | 12/3/2020 | More Details |
| Virusdie | Website Security | Y | - | $49 | Auto-Applied | 11/25/2020 | 12/2/2020 | More Details |
| Visual Composer | Page Builder | N | Visual Composer | 40.00% | BLACKFRIDAY2020 | 11/26/2020 | 11/28/2020 | More Details |
| Visual Composer | Page Builder | N | Visual Composer | 40.00% | CYBERMONDAY2020 | 11/29/2020 | 12/1/2020 | More Details |
| Wallace Inline | Page Builder Addon | Y | Wallace Inline | 30.00% | BLACKFRIDAY2020 | 11/23/2020 | 11/30/2020 | More Details |
| WC Vendors | WooCommerce Marketplace | Y | - | 30.00% | Blackfriday2020 | 11/25/2020 | 12/1/2020 | More Details |
| Webba Booking | Appointments & Bookings | Y | - | 50.00% | FSBFCM2020 | 11/27/2020 | 11/30/2020 | More Details |
| weForms | Forms | Y | BoldGrid | 35.00% | CYBER2020 | 11/26/2020 | 12/1/2020 | More Details |
| weMail | Email Marketing | N | wedevs | 60.00% | Auto-Applied | 11/24/2020 | 12/7/2020 | More Details |
| wePOS | WooCommerce Point of Sale | N | wedevs | 50.00% | Auto-Applied | 11/23/2020 | 11/27/2020 | More Details |
| Whatsapp Chat | Whatsapp | Y | QuadLayers | 50.00% | QUADBF2020 | 11/25/2020 | 11/29/2020 | More Details |
| Wholesale Suite | WooCommerce Addon | N | Rymera Web | 60.00% | BF2020 | 11/23/2020 | 12/1/2020 | More Details |
| Winterlock Activity Log | Activity Log | N | - | 50.00% | Auto-Applied | 11/23/2020 | 12/1/2020 | More Details |
| WisdmLabs | Collection - WooCommerce | Y | - | 70.00% | Auto-Applied | 11/26/2020 | 12/4/2020 | More Details |
| WooBuilder Blocks | Gutenberg Addon | Y | PootlePress | 40.00% | Auto-Applied | 11/26/2020 | 12/4/2020 | More Details |
| WooCommerce Checkout Manager | WooCommerce Extension | Y | QuadLayers | 50.00% | QUADBF2020 | 11/25/2020 | 11/29/2020 | More Details |
| WooCommerce Direct Checkout | WooCommerce Extension | Y | QuadLayers | 50.00% | QUADBF2020 | 11/25/2020 | 11/29/2020 | More Details |
| WooCommerce Food Ordering Made Easy | WooCommerce Table | Y | Barn2 | 30.00% | BF2020 | 11/22/2020 | 12/1/2020 | More Details |
| WooCommerce Local Delivery Drivers | WooCommerce Addon | Y | powerfulwp | 30.00% | FCBLCF2020 | 11/22/2020 | 11/30/2020 | More Details |
| WooCommerce Product Feed Manager | WooCommerce Addon | Y | RexTheme | 60.00% | REXBF40 | 11/15/2020 | 12/2/2020 | More Details |
| WooCommerce Product Table | WooCommerce Table | Y | Barn2 | 30.00% | BF2020 | 11/22/2020 | 12/1/2020 | More Details |
| WooFunnels | WooCommerce Conversion Focused | N | BuildWooFunnels | 30.00% | Auto-Applied | 11/26/2020 | 11/30/2020 | More Details |
| WooHoo Bar | Notification Bar | Y | PootlePress | 40.00% | Auto-Applied | 11/26/2020 | 12/4/2020 | More Details |
| WooPack for Beaver Builder | Beaver Addon | Y | Ideabox Creations | 50.00% | Auto-Applied | 11/24/2020 | 12/6/2020 | More Details |
| WordPress to Buffer Pro | Social Media Posting | Y | WPZinc | 40.00% | BF2020 | 11/27/2020 | 11/30/2020 | More Details |
| WordPress to HootSuite Pro | Social Media Posting | Y | WPZinc | 40.00% | BF2020 | 11/27/2020 | 11/30/2020 | More Details |
| WordPress to SocialPilot Pro | Social Media Posting | Y | WPZinc | 40.00% | BF2021 | 11/27/2020 | 11/30/2020 | More Details |
| WP 301 Redirects | Utility Plugin | Y | WebFactory | 30.00% | Auto-Applied | 11/23/2020 | 12/5/2020 | More Details |
| WP Activity Log | Activity Log | N | WP White Security | 40.00% | BF202040 | 11/25/2020 | 12/2/2020 | More Details |
| WP Admin Pages Pro | Admin Enhancement | Y | nextpress | 35.00% | Auto-Applied | 11/16/2020 | 12/2/2020 | More Details |
| WP Auto Listings | Listings & Directory | N | WP Meta Box | 30.00% | BF2020 | 11/24/2020 | 12/4/2020 | More Details |
| WP Charitable | Fundraising | Y | Studio 164a | 40.00% | Auto-Applied | 11/24/2020 | 12/1/2020 | More Details |
| WP Compress | Image Compression | Y | - | 94.00% | Auto-Applied | 11/23/2020 | 12/3/2020 | More Details |
| WP Coupons | Coupons | N | ForgeMedia | 30.00% | BLACKFRIDAY | 11/16/2020 | 12/1/2020 | More Details |
| WP Coupons and Deals | Coupons | Y | - | 40.00% | WPCD40 | 11/23/2020 | 11/30/2020 | More Details |
| WP Crowdfunding | Fundraising | Y | Themeum | 70.00% | Auto-Applied | 11/23/2020 | 11/30/2020 | More Details |
| WP Dark Mode | Utility Plugin | Y | WPPOOL | 75.00% | Auto-Applied | 11/24/2020 | 11/30/2020 | More Details |
| WP ERP | ERP | N | wedevs | 60.00% | Auto-Applied | 11/23/2020 | 11/27/2020 | More Details |
| WP Feedback Pro | Client Feedback | N | - | 80.00% | Auto-Applied | 11/23/2020 | 11/30/2020 | More Details |
| WP Frontend Admin | Admin Enhancement | Y | VegaCorp | 30.00% | Auto-Applied | 11/16/2020 | 12/4/2020 | More Details |
| WP Full Stripe | Payments | Y | - | 25.00% | FSBFCM2020 | 11/27/2020 | 11/30/2020 | More Details |
| WP Fundraising | Fundraising | Y | WPMet | 60.00% | BFCM2020 | 11/26/2020 | 12/2/2020 | More Details |
| WP Fusion | Automation | N | Very Good Plugins | 30.00% | BFCM2020 | 11/26/2020 | 11/30/2020 | More Details |
| WP Gratify | Reviews & Testimonials | N | - | 30.00% | BFCM2021 | 11/9/2020 | 12/9/2020 | More Details |
| WP Invoicing | Invoicing | Y | AyeCode | 35.00% | BF2020 | 11/26/2020 | 12/3/2020 | More Details |
| WP Livestream | Livestreaming | Y | nDzynes | 25.00% | BLACKFRIDAY | 11/24/2020 | 11/30/2020 | More Details |
| WP Mail SMTP Pro | Mail Delivery | N | Awesome Motive | 30.00% | Auto-Applied | 11/23/2020 | 11/30/2020 | More Details |
| WP Mark Down | Mark Down Editor | Y | WPPOOL | 80.00% | Auto-Applied | 11/24/2020 | 11/30/2020 | More Details |
| WP Migrate DB Pro | Migration | N | Delicious Brains | 50.00% | Auto-Applied | 11/27/2020 | 11/30/2020 | More Details |
| WP Offload Media | Media Library Optimization | N | Delicious Brains | 40.00% | Auto-Applied | 11/23/2020 | 12/1/2020 | More Details |
| WP Offload SES | SMTP via SES | N | Delicious Brains | 20.00% | Auto-Applied | 11/23/2020 | 12/1/2020 | More Details |
| WP Portfolio | Portfolio | Y | Astra | 30.00% | Auto-Applied | 11/24/2020 | 12/1/2020 | More Details |
| WP Project Manager Pro | Project Management | Y | wedevs | 60.00% | Auto-Applied | 11/23/2020 | 11/27/2020 | More Details |
| WP Recipe Maker | Recipe Manager | N | Bootstrapped Ventures | 30.00% | FR1D4Y2020 | 11/24/2020 | 12/2/2020 | More Details |
| WP Reset Pro | Utility Plugin | N | AppSumo Deal | AppSumo | Auto-Applied | 11/24/2020 | 11/30/2020 | More Details |
| WP Review Slider Pro | Reviews & Testimonials | Y | ljapps | 35.00% | FSBFCM2020 | 11/27/2020 | 11/30/2020 | More Details |
| WP Rocket | Cache & Performance | N | WP Rocket | 30.00% | Auto-Applied | 11/24/2020 | 12/2/2020 | More Details |
| WP Scheduled Posts | Social Media Posting | Y | WPDeveloper | 40.00% | Auto-Applied | 11/23/2020 | 11/30/2020 | More Details |
| WP Sheet Editor | Spreadsheets Editor | Y | VegaCorp | 40.00% | Auto-Applied | 11/23/2020 | 12/4/2020 | More Details |
| WP Shopify | Ecommerce | N | - | 20.00% | COVID | 11/16/2020 | 11/30/2020 | More Details |
| WP Simple Pay | Payments | Y | Sandhills Development | 25.00% | SALE2020 | 11/27/2020 | 12/4/2020 | More Details |
| WP SMS | SMS | Y | - | 50.00% | Auto-Applied | 11/27/2020 | 11/30/2020 | More Details |
| WP Social | Social Sharing Buttons | Y | WPMet | 60.00% | BFCM2020 | 11/26/2020 | 12/2/2020 | More Details |
| WP Sticky | Utility Plugin | Y | Web Factory | 30.00% | bf2020 | 11/23/2020 | 12/6/2020 | More Details |
| WP Swift Control | Admin Enhancement | Y | Page Builder Framework | 30.00% | Auto-Applied | 11/23/2020 | 11/30/2020 | More Details |
| WP Table Builder | Tables | Y | Dotcamp | 40.00% | WPTB40 | 11/23/2020 | 11/30/2020 | More Details |
| WP Terms Popup | Utility Plugin | N | Link Software | 50.00% | Auto-Applied | 11/22/2020 | 12/1/2020 | More Details |
| WP Ultimate Review | Reviews & Testimonials | Y | WPMet | 60.00% | BFCM2020 | 11/26/2020 | 12/2/2020 | More Details |
| WP Ultimo | WaaS | Y | nextpress | 35.00% | Auto-Applied | 11/16/2020 | 12/2/2020 | More Details |
| WP Updatr | Software Updates | Y | - | 50.00% | Auto-Applied | 11/27/2020 | 11/30/2020 | More Details |
| WP User Frontend Pro | User Registration & Login | Y | wedevs | 60.00% | Auto-Applied | 11/23/2020 | 11/27/2020 | More Details |
| WP Video Popup | Lightbox | N | Page Builder Framework | 30.00% | Auto-Applied | 11/23/2020 | 11/30/2020 | More Details |
| WP VR | Virtual Tour | Y | RexTheme | 60.00% | REXBF40 | 11/15/2020 | 12/2/2020 | More Details |
| WP Webhooks Pro | Developer Focused | N | Ironikus | 40.00% | Auto-Applied | 11/26/2020 | 12/9/2020 | More Details |
| WP Word Count Pro | Content Creation | N | Red Lettuce Plugins | 40.00% | BFCM2020 | 11/24/2020 | 11/30/2020 | More Details |
| WP1099 | 1099 Forms | N | Amplify Plugins | 50.00% | Auto-Applied | 11/27/2020 | 12/13/2020 | More Details |
| WPami | VPS Hosting | Y | BlogBing | TBA | Auto-Applied | 11/26/2020 | 11/30/2020 | More Details |
| WPCloudDeploy | Server Control Panel | Y | wpclouddeploy | $1,495 | Auto-Applied | 11/24/2020 | 11/30/2020 | More Details |
| WPComplete | LearnDash Extensions | Y | iThemes | 40.00% | Auto-Applied | 11/27/2020 | 11/30/2020 | More Details |
| wpDataTables | Tables | Y | TMS | 30.00% | Auto-Applied | 11/20/2020 | 12/7/2020 | More Details |
| WPDeveloper Bundle | Bundle | Y | WPDeveloper | 30.00% | Auto-Applied | 11/23/2020 | 11/30/2020 | More Details |
| WPfomify | Social Proof | Y | Ideabox Creations | 50.00% | Auto-Applied | 11/24/2020 | 12/6/2020 | More Details |
| WPForms | Forms | N | Awesome Motive | 70.00% | Auto-Applied | 11/23/2020 | 11/27/2020 | More Details |
| WPinfy | VPS Hosting | Y | BlogBing | TBA | Auto-Applied | 11/26/2020 | 11/30/2020 | More Details |
| WPPayform Pro | Payments | Y | WP Manage Ninja | 40.00% | BFCM-LTD2020 | 11/16/2020 | 11/30/2020 | More Details |
| WPScan | Website Security | N | - | 25.00% | BLACKFRIDAY2020 | 11/20/2020 | 11/28/2020 | More Details |
| WPXOptin | Optin Forms & Lead Generation | Y | - | 47.00% | Auto-Applied | 11/23/2020 | 11/27/2020 | More Details |
| WPZOOM | Themes | Y | WPZOOM | 60.00% | Auto-Applied | 11/23/2020 | 12/2/2020 | More Details |
| YITH | Bundle - WooCommerce | N | YITH | 30.00% | Auto-Applied | 11/26/2020 | 12/1/2020 | More Details |
| Yoast | SEO - General | N | Yoast | 30.00% | Auto-Applied | 11/27/2020 | 11/30/2020 | More Details |