The road to content marketing is often a hard one, but one filled with many rewards. Producing valuable content is hard work. However, writing content is only part of it. The other part involves promoting our content. But how do we do so effectively? Here's where CoSchedule comes in. Read our CoSchedule review after the break.
In the world of content marketing on WordPress, there was a dark period called, before CoSchedule, whereby automating the reposting of our content on social media was a chore. Indeed, it was in the same period where Facebook hasn't had the schedule posts option, so all post scheduling was either done manually or via plugins that don't really do the job well.
I remember struggling to wake up early on some mornings just to repost my latest blog post on Facebook and Twitter. It was hard as I was working late during that time, and writing factual, compelling articles for my online store's blog wasn't easy.
Read: Best WordPress Plugins For Content Marketing
Thus when CoSchedule launched, I immediately signed up for their unlimited USD 10 per month plan. (It has since increased in price, though there's a whole bunch of new options as well). At that price, it was a no brainer as it allowed me a good eight hours of rest and a peace of mind, knowing my blog posts is reposted multiple times over the social networks.
So yes, why should you get CoSchedule?
1) CoSchedule Review: Create great content together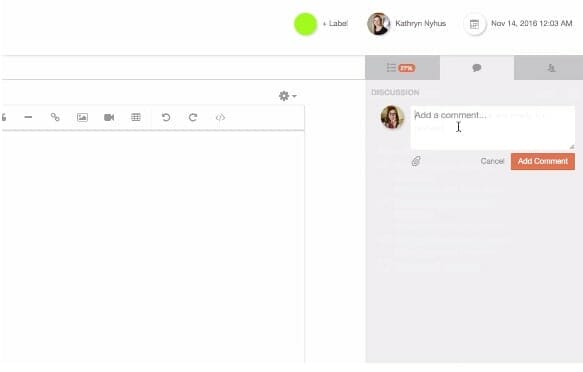 If you run a medium size blog with multiple writers, you'll find it a hassle to organise your team and work. How can you ensure the draft is seen and edited before being published? Many times we end up with either emails, WhatsApp or perhaps Slack. But it can get messy and unedited content could end up published, causing either embarrassment or even worse, a lawsuit.
With CoSchedule, you can label content and then assign them to their respective owners. Like a newly completed draft to an editor. Or a copywriter. Your writers would be happy to forego the messy emails and instant messages, for a better way to create content together.
2) CoSchedule Review: Get a Bird's Eye view of your content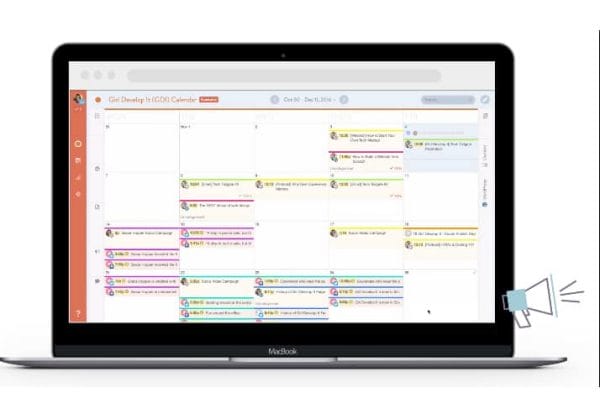 One thing I appreciate about CoSchedule is the built-in calendar that shows me what content and social media post is due. It also makes it easy for me to reschedule my content and social media messages to a more proper time with their drag-and-drop interface.
No longer do I need to adjust things on WordPress itself, which makes CoSchedule a really cool tool for content hackers.
3) CoSchedule Review: Publish Well and be a Digital Marketing Ninja!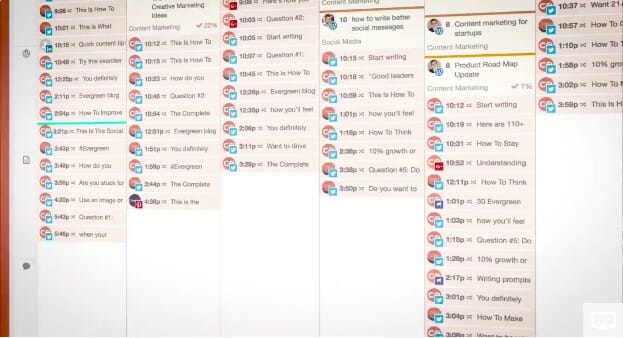 Digital Marketing is hot right now with digital marketing skills listed as one of the most in-demand for 20171. It's however broken down into Social Media Marketing and SEO Marketing. Interestingly, the two skills are quite related to each other.
You see, to do Social Media Marketing well, you need to post more than just some funny or interesting pictures/videos. Like you, I've fallen into that trap once, only to find the only results I got were likes, and having my competitors reposting the very same pictures/videos on their Facebook walls. In my moment of frustration, I found Content Marketing.
You see, Social Media Marketing works only if there's proper content. With proper content, you can do the following :
Prevent your competitors from copying and pasting the same content. If they do that, they'll be promoting your blog post instead
Have a call to action at the end of the blog post. It could be a subscribe to newsletter, a purchase button that sells the reader a shirt or some subscription-box product like monthly coffee or even a donate button with the GiveWP plugin.
Build a readership that will eventually trust you to purchase whatever you're selling. Of course, you don't want to sell them duds and fake products.
To get content marketing done right, we need to promote our posts on social media at the right time and the correct frequency. CoSchedule allows you to set and forget your content, automating your content marketing process and gaining you the subscribers, customers or readership that you desire.
Read: Best WordPress Plugins To Promote Your Posts
CoSchedule Review: The Conclusion
CoSchedule is an invaluable tool in the hands of a content marketer. Whether you work for a startup or just would like to build a digital asset, CoSchedule saves you time and increases your productivity. Get yourself a CoSchedule license soon.
---
 https://blog.linkedin.com/2016/10/20/top-skills-2016-week-of-learning-linkedin ↩