Modern WordPress Page Builders have transformed the way we build websites. Though the leading website software globally, putting together a WordPress website was tedious work. But no more.
Over the past 6 years, we were treated with a bunch of increasingly powerful yet easy-to-use page builders. From Visual Composer and Divi Builder, the initial WordPress page builders were shortcodes plugins on steroids at best. Modifying landing pages was difficult and prone to errors as there was no live editing. Then came Beaver Builder followed shortly by Elementor. They brought in front end drag and drop editing to WordPress and changed the industry forever. Nowadays, you don't have to be a web developer to build an attractive WordPress website.
Nowadays, we have ample choices when it comes to page builders. Newer ones include the Oxygen Builder, Brizy Builder and Thrive Theme Builder. However, which is the best WordPress page builder? How do you choose with so many choices out there? We hope to answer your questions as we explore this space.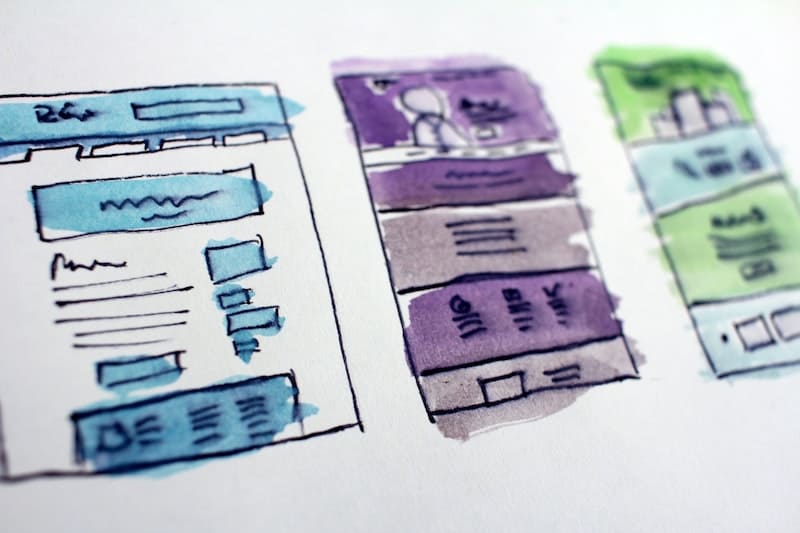 Our Winning WordPress Page Builder: Elementor Pro
The Elementor Pro Page Builder is widely loved among WordPress circles due to its ease-of-use, numerous templates and third party extensions, and its integration with many other WordPress plugins. Elementor has a 1000 site limit per license and doesn't work well with server caching solutions like Redis, but other than these weaknesses, it remains head and shoulders over other page builders.
Runner-Up: Beaver Builder, the Next Best Option
Though not as popular as Elementor, Beaver Builder is our runner-up choice. Beaver Builder is a solid page builder if you plan to build sites without being overwhelmed with features from various extensions. Unlike Elementor, Beaver Builder doesn't have that many extensions. But the page builder works well with Redis and is considerably much more stable.
Upcoming: Gutenberg, the Unassuming WordPress Block Editor
The humble Gutenberg Block Editor has come a long way since being launched with WordPress 5.0 in 2018. While the default Gutenberg blocks are limited, you can easily expand the range with plugins such as the impressive Stackable, Kadence Blocks and Qubely. More importantly is, Gutenberg has deeper integration with major WordPress plugins including Toolset. If you plan to keep your site long term, Gutenberg is the way to go.
Worth Checking Out: Brizy Pro, the Page Builder for Designers
If you are a designer and don't need the power of Elementor Pro, the Brizy Page Builder is a great choice. With global typography and colour settings and a growing range of beautiful drag-and-drop blocks, beautiful sites are easy with Brizy. However, Brizy lacks integration with prominent WordPress plugins, leaving you with mainly shortcodes.
Also Great: Oxygen Builder, for Those Who Like Speedy Websites
Unlike the others, Oxygen Builder is a complete site builder. That means, you can create a complete site using the default WordPress theme. Oxygen comes with the ability to edit WooCommerce templates, a feature seen only on more established page builders like Elementor, Divi and Beaver Builder with Beaver Themer. Oxygen's commitment to speed sees them having the smallest loaded frontend asset of all major page builders tested.
Why you should trust us
We have spent thousands of hours building and delivering websites using various themes, plugins, frameworks and page builders. This includes spending tens of thousands on WordPress plugins as well as non-WordPress based website builders. We've also been writing guides on WordPress since 2013.
Who this is for
If you run a digital agency or plan to personally build your site, you should consider a WordPress page builder. These plugins enables you to create beautiful and flexible web designs that can be tweaked at a moments notice, unlike traditional WordPress themes. These page builders, when paired up with a lightweight theme, will ensure your site loads faster than multipurpose themes found regularly on digital marketplaces.
How we picked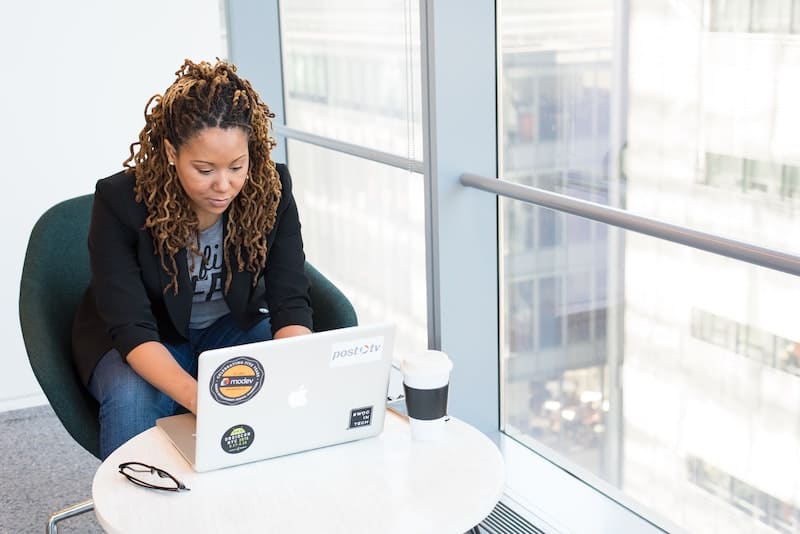 In our years of testing page builders, we have found that a few features matter more than others:
Real-Time Visual Editor: The most important feature of any page builder is whether you can edit a page real-time, visually. This cuts down development time and enables you to deliver better looking sites. We looked to find page builders that had a real-time WYSIWYG editor coupled with an easy to use interface, that made it easy for web designers to pick up.
Elements: The number of elements will determine what kind of site we can develop. While all page builders come with sliders and headers, only the more matured ones come with a broader range of elements such as logo grids and pricing tables. These elements lets you get the results you want without installing extra plugins.
Extensions: A healthy third party extensions marketplace helps the page builder as it adds extra elements and features to it.
Integrations: A good page builder will have integration with major WordPress plugins. This allows you to do more advanced sites. Some integrations we looked out for included WooCommerce, Toolset, WPML and ACF.
No Lock-In Effect: Finally, content should not be locked-in within the page builder. This is prominent with older page builders such as WPBakery. Modern page builders leave your content intact on the page upon deactivation, and not in between shortcodes. This allows you to switch page builders and not worrying about copying out your content.
Price: Most high-quality WordPress page builders cost between $99 to $199 per year. If you are willing to sacrifice popularity and go for the newer page builders with less elements and extensions, you can get a quality page builder at a lifetime price. This includes Brizy Builder and Oxygen Builder.
Non-Developer Friendly: We expect a great page builder to be layperson friendly. This means, if you are busy, your staff, colleague or partner, should be able to pick up the page builder and create new landing pages without much effort.
How we tested
We started by looking at our criteria and comparing various page builders for features. We also solicited the opinions of various WordPress users including web designers and developers. We eliminated page builders that locked content behind shortcodes, didn't have a visual editor, lacked an agency license, lacked updates and those without much traction.
They were then left with a list that consisted of the following page builders, Elementor Pro, Beaver Builder, Oxygen Builder, Divi Builder, Brizy Pro and the humble Gutenberg editor.
To understand the page builders better, we built a couple of projects and measured how easy or difficult it was to replicate a design with the tool. We then looked at how many elements they had, the number of third party extensions and their integration with major WordPress plugins.
The Best WordPress Page Builder for 2021: Elementor Pro
It is a tight race between Elementor and Beaver Builder. Both page builders lead the rest with the sheer amount of third-party plugin integrations. However, Elementor edges ahead with a larger set of third-party extensions.
Elementor's extensions range from those that add widgets and features like Essential Addons, Ultimate Addons, PowerPack Addons and Happy Addons for Elementor, to allowing you to create custom widgets via Unlimited Elements.
But it is the Crocoblock toolkit that edges Elementor ahead of Beaver Builder. With Crocoblock, you can create custom post types via JetEngine, help visitors find relevant content via JetSmartFilters, collect appoints via JetAppointments and even soup up your WooCommerce product galleries with JetProductGallery.
Elementor's interface is easy-to-use, and most clients of ours are able to skillfully use Elementor after a short hands-on class. When used in conjunction with Wallace Inline, you get a first class inline editing tool that delights non-technical people. Plus, you will get less support requests from messed up layouts with Wallace Inline installed on your clients' site.
If you are not a designer but want to have an attractive website fast, Elementor should be your choice. It comes with a ready-made template library. But if you don't like the built-in templates, you have many other choices. Here are some:
Envato Elements
The Landing Factory
TemplateMonster
Katka Elementor Template Pack
Easy Themepacks
ElementorHQ
CSSIgniter's Elementorism
Astra Themes' Starter Templates
Neve Theme's Starter Sites
The upcoming Elementor 3.0 will see the release of the website design system, which will further enhance your experience of building websites on Elementor. As such, we will need to relook this topic next year to see how far the Elementor team will bring their page builder to.
Elementor Pro goes for $199 per year with no discounts for renewal.
Visit Elementor
The Runner Up WordPress Page Builder for 2021: Beaver Builder
While Beaver Builder was launched earlier than Elementor, it has fewer features, extensions and templates compared to Elementor. However, Beaver Builder makes up for it with stability. This boils down to the philosophy of respective companies. As Gutenberg matures and Full Site Editing (FSE) becomes available during the later part of 2020, page builders like Elementor and Beaver Builder have been releasing more features and updates, in order to stay ahead. Unfortunately, Elementor (which is funded), has a faster development cycle, causing its extensions to sometimes be in conflict with each other.
As a page builder, Beaver Builder is a joy to use. It doesn't feel as slick as Elementor, but that doesn't stop us from crafting compelling pages. We recommend that you get both Ultimate Addon and PowerPack Addon for Beaver Builder, which adds some well needed features and elements to the page builder. And don't forget Wallace Inline for inline editing.
While you can deliver beautiful landing pages with Beaver Builder, it lacks deep integration if you plan to use custom post types. You will need Beaver Themer, a Beaver Builder addon, which adds extra features such as custom archive layouts, templates for posts and post types and more.
Beaver Builder goes for $99 for the plugin while Beaver Themer goes for $147. You get a 40% discount if you renew your licenses. This makes your renewal cheaper than Elementor ($147 vs $199).
Visit Beaver Builder
Notable Mention: Gutenberg Block Editor
The Gutenberg Block Editor is rapidly improving and capable of building landing pages. While it still lacks creative blocks, with extensions such as Stackable and Kadence Blocks, you get to cover up to 60% of elements found in page builders. Some, like the logo element, isn't around yet.
Building a landing page on Gutenberg feels both frustrating and liberating. It is frustrating as the process is much easier in Elementor and Beaver Builder. However, Gutenberg is deeply integrated with many WordPress plugins in ways that page builders aren't.
We would not have recommended Gutenberg a year ago, but it has become much more usable. If you are starting a new project and don't feel restrained by the current blocks, you might want to start with the Gutenberg Block Editor. It will only get better with time.
Best WordPress Page Builder: The Conclusion
WordPress page builders are evolving at a fast rate. With Elementor speeding up its development and Gutenberg growing at an amazing pace due to the efforts of WordPress contributors, the future of WordPress is bright. Long term, it is hard to say if the newer page builders like Brizy Builder and Oxygen Builder will catch up with Elementor and Beaver. But it is a good issue to have as competition between page builders will only spur them to get better.
Elementor remains ahead of the other page builders and is our best WordPress Page Builder.